Test post to incorporate other posts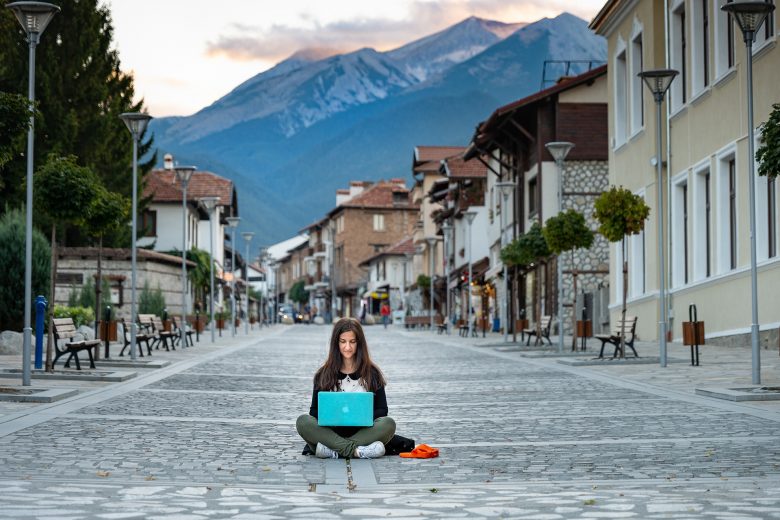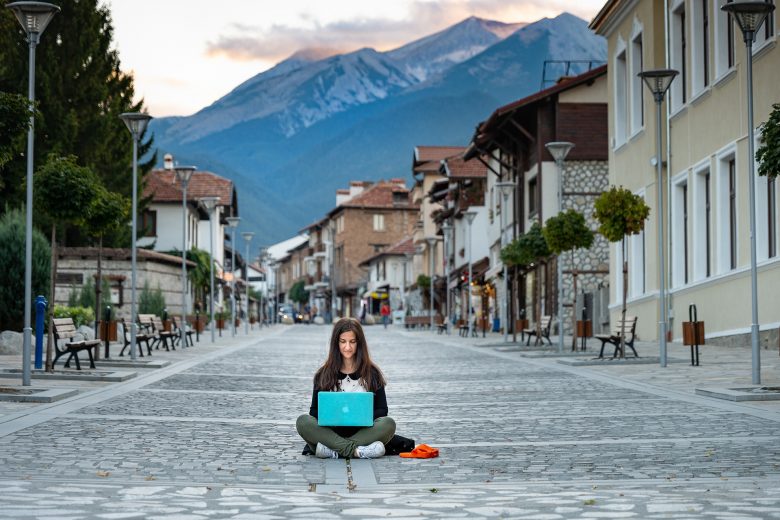 After an unexpected pause (or maybe an opportunity?) for digital nomads in 2020, this summer is coming with a promise for new horizons ahead of the business travelers who like to work "anytime, anywhere." The pandemic and the increasing dominance of digital technologies are having an ever-growing impact on business lifestyle. Many people are leaving their offices to become digital nomads. According to Peter Levels, the founder of Nomad List, there will be about 1 billion remote workers worldwide by 2035.
Who are the digital nomads?
Digital nomads are a category of people who travel and use digital technologies to perform their professional tasks. As a rule, they work remotely from their homes, hotels, cafes, co-working spaces, libraries, etc.
The very idea of "the new nomad" emerged way back in the 1960s in the works of philosopher and mass media theorist Marshall McLuhan. Later on, in the 1970-1980s, the "nomadology" of Gilles Deleuze was born, while in 1980 Jacques Attali used the term "nomad" to describe two categories of people: wealthy people who don't need to work and live in one place; and people who are not so well-off and are forced to migrate to look for a job. However, the evolution of technologies has brought about some changes in these trends and nowadays, the key factor driving digital nomads is not finance but internet access and the knowledge and skills necessary to work online. Usually, digital nomads work as freelancers, remote corporate employees, entrepreneurs, or passive income makers.
Top digital nomad professions
The most popular professions among digital nomads today are web-designers, internet marketing experts, online teachers, journalists, copywriters, content managers, influencers, SMM managers, data scientists, project/product leads, etc. By the way, despite some forecasts of a grim future for women with the rise of digital technologies, some experts believe they will be getting the lion's share of jobs in this era. According to a report published by the McKinsey Global Institute (MG), by 2030 global automation and digitalization will create more than 170 million new jobs for women on the back of the rapid development of healthcare, commerce, and social insurance.
Greece and Croatia among world's Top 20 digital nomad destinations
A factor that gave additional rise to the digital nomad trend was the COVID-19 outbreak which left many professionals working remotely. During the pandemic, SEE countries were among the destinations where travel and quarantine restrictions were relatively loose, helping them position themselves positively on the horizon of digital nomads. According to a detailed survey by travel insurance company InsureMyTrip based on key indicators such as internet speed, average apartment rent, happiness, language difficulty, nomad acceptance, cost of remote working visa, and length of this visa, Greece (6th) and Croatia (17th) are among the Top 20 best global destinations for digital nomads.
Estonia, Croatia offer digital nomad visas
One of the criteria in InsureMyTrip's survey was the so-called digital nomad visa, allowing its holders to live in one country and work in another one for a period of up to one year, benefiting from certain rights if they are able to prove a given amount of monthly income, health insurance, etc.
Estonia was the first in the world to introduce a digital nomad visa last summer, with Croatia following suit with its temporary residency for digital nomads that became effective in January 2021. The Balkan country requires any candidate for this type of visa to provide a document proving they are going to work for a foreign company on the territory of Croatia. There are also plans in place to carry out legislative amendments that would allow digital nomads not to pay taxes in Croatia while they reside in its territory.
Tax reliefs in Greece
Greece is planning to introduce a digital nomad visa this summer in a bid to attract mainly British workers who are experiencing mobility issues after Bexit. Athens' goal is to speed up the recovery of its tourism industry, which was heavily hit by the COVID-19 crisis, promote employment in the field of services, and give a boost to its real estate industry. One of the perks set out in the draft legislation, include a tax initiative envisioning taxing only half the income for those who are self-employed in positions created in 2021. As for now, the country applies a tax rate of 44% for earnings over EUR 40,000.
According to a survey carried out by the Massachusetts Institute of Technology, Greece has the potential to attract 100,000 digital nomads a year. If they stay in the country for at least six months, the annual net benefit for the economy would reach EUR 1.3b, almost the same as a week's stay from 2.5 million tourists.
Nomad-induced investments
Romania is also working on draft legislation aimed to attract more digital nomads. One of the goals is to use them as a tool to increase direct and indirect investments in the economy. Diana Buzoianu, member of the Romanian Parliament and the initiator of the Digital Nomad Visa programme, explained that, under the draft, all applicants for the digital nomad visa program would be required to provide evidence of their official income in their place of origin. The draft law for the digital nomad visa does not regulate a specific taxation regime for digital nomads.
Value for money in Macedonia
North Macedonia is also joining the trend to facilitate the work and life of digital nomads across Europe. Nina Nicolich, who is on a mission to develop the entrepreneurship ecosystems in North Macedonia and the Balkans, told Trending Topics SEE that a working group at the country's State Fund for Innovations (FITD) and Startup Macedonia is already working on the first draft proposal for digital nomad/remote workers visa. The draft is expected to be discussed in parliament as soon as this year.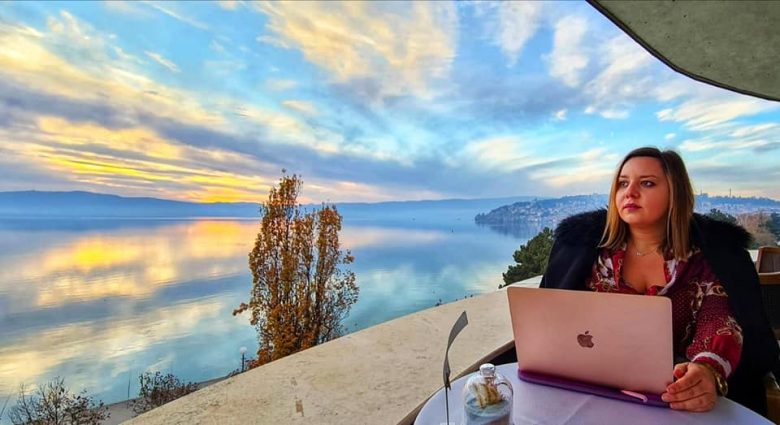 "The current status is that we are open for *tourists/travelers to stay in the country for up to three months," Nina told Trending Topics SEE. " I would highly recommend to everyone interested to come here to check the status based on their nationality/ residency."
According to Nina, North Macedonia has many benefits to offer as a destination, including the fact that it does not require a negative COVID-19 test and there is no quarantine, which gives nomads "a sense of freedom".
The main benefit of the country, however, is the good costs-lifestyle balance. Skopje is a magnet for most digital nomads, but Ohrid also has huge potential to become a hotspot. Prespa, Doyran, Resorrt Mavrovo, and others are a great place for people who like to work in a place close to nature.
"Also, interconnectedness plays a big role, we are close to other Balkan capitals, but very well connected with flights to other cities in the EU,", Nina pointed out.
Mingle with the locals
Bulgaria's proximity to all major financial and business centres in Europe turn it into a linking point for digital nomads around the region. The country attracts travelling professionals with its great prices, fast internet, versatile locations, and last but not least, thriving expat, entrepreneurial, and nomad community.
Giuseppe di Benedetto, who describes himsels as "an Italian by birth, a Bulgarian by chance, and a citizen of the world by choice", has found his second home in Sofia, where he manages the country's biggest expat online community. He is the face of OpenSofia.org – a network that is the first encounter and source of insight for many expats to life in Bulgaria.