Milestones
US-Bulgarian OKR-orientated Startup Gtmhub Closes a $30М Series B Round and Plans to Triple Its R&D Team in Sofia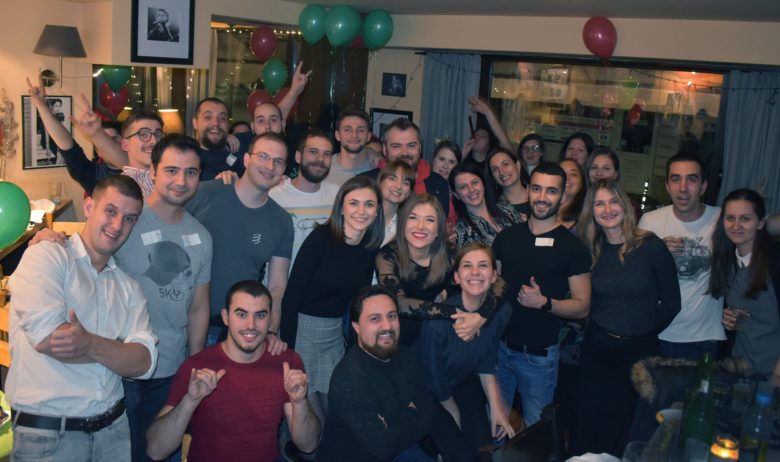 The tech ecosystem is slowly waking up after the holidays, yet the first signs that January will be an eventful month and 2021 an eventful year are already here. Gtmhub, a company that has developed a platform to help companies align their goals and be more effective based on the popular management OKR methodology, officially announced today that it has raised a $30 million Series B. The round was led by Insight, an American venture capital and private equity firm investing in high-growth technology. Gtmhub was also supported by Singular, as well as by previous investors Bulgarian VC LAUNCHub Ventures and US-based CRV.
"The year ahead will be challenging but also very exciting for us. We're grateful for the opportunity to continue improving and scaling our product as we're dreaming bigger than ever before. The office in Sofia, Bulgaria remains key to Gtmhub's success. We will keep growing the Bulgarian team – our plan is to triple the R&D headcount in the next 12 months and add new team members across all other areas of the business. Needless to say, we're looking for the right talent to join us and help us achieve our ambitious goals." shares for Trending Topics SEE Radoslav Georgiev, co-founder and CTO at Gtmhub.
"We're honored to be investors and advisors to Gtmhub for the last 3 years. It's an astounding company that not only has created the leading product on the market but also has been able to build an outstanding team with experience in every core area – product, partnerships, sales, marketing, and operations. This combined with a strong vision for a dominant market position and extremely precise strategy towards that direction makes Gtmhub one of the stars in the entire region. They are not afraid to move fast, break things and take risks with a greater vision for the future," adds Stanislav Sirakov, General Partner at LAUNCHub Ventures.
A steady growth rate
Back in December 2019, Gtmhub again broke a record by securing its Series A round of $9M. The round was led by US fund CRV and backed by Berkay Mollamustafaoglu, Head of OpsGenie at Atlassian, serial entrepreneur and business angel Augusto Marietti, and previous investor Launchub Ventures. At this time, the company had more than 300 clients from enterprises, non-profits, and governmental sectors and had been growing aggressively with a 15% monthly recurring revenue increase. According to Gtmhub's current website, the number has grown to at least 600. 
As noted by TechCrunch, at the time of its Series A that Gtmhub had managed 400% growth in annual recurring revenue (ARR) and annual contract value growth (ACV) of 650 percent, while for 2020, the company grew its ARR by a multiple of three last year (measured December 2019 through December 2020), while its ACV rose by a factor of ten in 2020. Gtmhub COO Seth Elliott also shared that the total number of paying users of the service rose by a factor of ten during the year, while the company's gross margins reached roughly 90% compared to 2019.
In five years of operations, Gtmhub managed to grow out of its first headquarters in Sofia, launch offices in Berlin, London, and Denver, and later to move the HQ to Denver as the US became the main market. This was also the first Bulgarian company to be selected by the joint corporate acceleration program of SAP and Techstars in Berlin – SAP.io. In 2019, Gtmhub was also selected as part of the first cohort in the Bulgarian Innovation Hub in Silicon Valley.
The future of corporate business
The Objectives and Key Results (OKRs) system aims to help companies align, focus, and be more effective in achieving goals. The software-based solution of Gtmhub is based on qualitative descriptions of what goals that must be achieved and sets of metrics that measure one's progress towards a given objective. "OKRs are quickly becoming the engine of the global economy, and our mission is to be the fuel for that engine. We are a solutions-oriented company competing against the failure of the BI market and providing the kinds of insights that technology promised at one point," previously said Ivan Osmak, co-founder and CEO at Gtmhub in an official statement.