Ecosystem
Bulgaria: New Players Are Entering Online Grocery Delivery. Are The Long Waiting Times Coming To An End?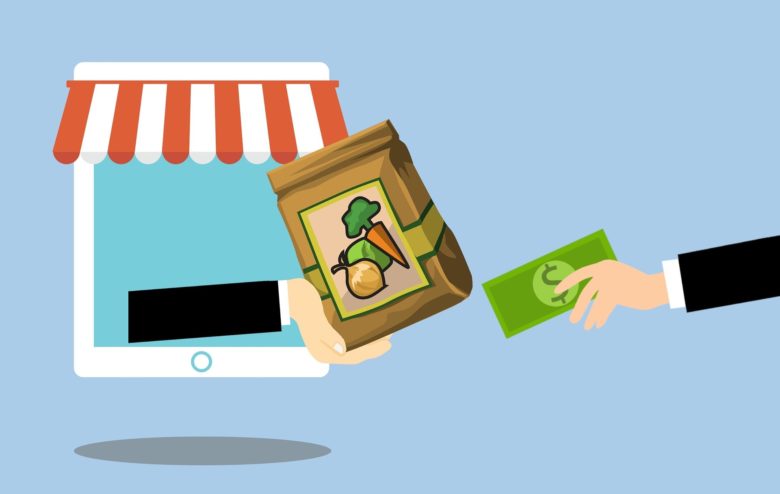 'Stay home' has turned into one of the fundamental measures to limit the spread of the coronavirus. The Bulgarian government has urged citizens to physically distance themselves and go outside only for essential activities. Last Friday,  gatherings in the park were officially forbidden and elderly-only shopping hours were implemented (8:30 am to 10:30 am). 
Yet, since the start of the State of Emergency in Bulgaria, supermarkets have remained one of the places that gather relatively large groups of people in the same area. Many grocery stores indeed have implemented measures to reduce the number of individuals inside, which would usually mean that arriving visitors often have to wait in long lines in front of the supermarket, two meters from each other. 
The current situation with online supermarkets
At the same time, it turned out that online supermarkets in the country like eBag.bg and Supermag are not really ready for the huge demand increase.
The slots made available when new capacities are open practically run out in minutes with many products still not available on eBag's website.  The situation with Supermag has been similar and the company has stopped deliveries outside the capital city.
 Last week, Ivan Alexandrov, founder and CEO of eBag.bg commented: "We accept orders every day, opening capacities on a randomly generated basis, preventing people from waiting on standby at a specific hour. With this approach – the step-by-step opening of orders, we can process them in stages and be fair to the clients. Orders are now much larger, which also makes it difficult for us to process and complete."
Earlier today, March 23rd, Alexandrov and eBag announced 30 new people have been hired over the past few days, deliveries are expected to increase by 20% this week with the team starting to operate 24/7.
While the existing online supermarkets are trying to fix their scalability issues as fast as they can, Trending Topics Bulgaria learned that new players are entering the grocery delivery market. 
Foodpanda adjusting its model
One of these players is the food delivery marketplace Foodpanda that allows users to order from local restaurants via a website or mobile app. In Bulgaria, this service currently covers nearly 2000 restaurants in 26 cities all over the country. 
Ivaylo Netsov, managing director at Foodpanda for Bulgaria, confirmed that in about a week the company will also start delivering from a big supermarket chain in Sofia, to be disclosed later. Interestingly, the move has been planned for a long time and just happens to have coincided with the coronavirus situation.
"The Foodpanda platform is already divided into 'restaurants' and 'shops'. We have been planning "verticals" for more than half a year. It's a part of the global strategy of Delivery Hero, our parent company,  and we are sticking to it. We have been working on the new functionality and segmentation of our site for several months and even did a soft launch in February. On March 8th, I ordered flowers for my wife through Foodpanda," tells us Netsov.
As of today, besides flowers, a few other shops have also placed their offerings on Foodpanda – there is wine, nuts, pet food, and even fitness supplements and books. 
Grocery delivery logistics
"Our business model is very different, we do not have our own store or warehouse, we partner with a number of stores. This is what gives us the ability to be fast with delivery because we do not rely on a single location," commented Netsov when asked how Foodpanda will deal with the delivery problems online supermarkets currently have.
Ebag actually used to partner with Fantastico for three years. The e-commerce startup was responsible for the online platform, sales and delivery, while Fantastico took care of product storage and packaging. However, ultimately, eBag decided to build their own warehouse as it faced the issue that the supermarket chain is not able to process all orders.
So, it remains to be seen whether Foodpanda and its first supermarket partner have found a way to overcome this challenge.
Another interesting question is whether in the long-term brick-and-mortar supermarkets will choose to solely partner with Foodpanda or launch an 'in-house' digital delivery service. For example in Austria, Billa has its own online shop. Another instance from abroad is LIDL which provides online delivery in Ireland and the U.S through third-party apps.