ACCELERATOR
(UPDATED – one participant changed): Dare to Scale 2021: 10 Bulgarian startups join fresh cohort of Endeavor's growth accelerator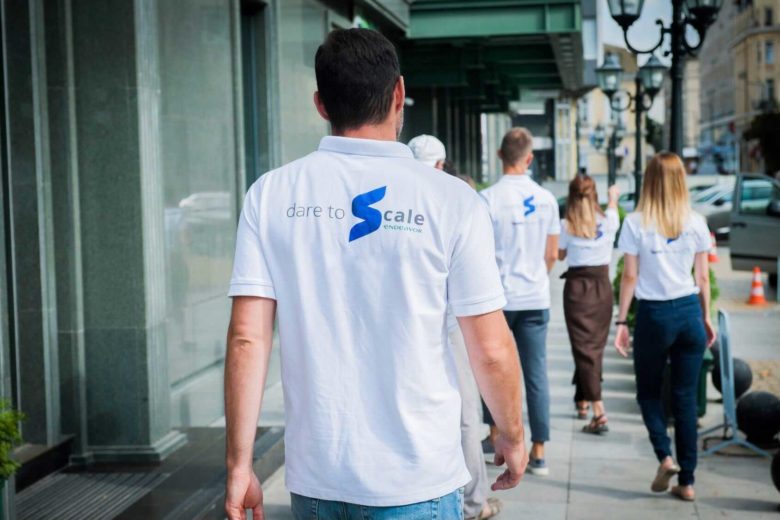 Endeavor Bulgaria has announced the names of the 10 Bulgarian companies that will join the third edition of its Dare to Scale growth accelerator programme. The initiative targets entrepreneurs and businesses that have already passed the early stage of their development and are on the road to growing their operations.
The 10 members of this year's cohort are led by 17 founders. Nearly half of them (40%) are women, and three are managed by all-ladies teams. They operate in various industries – four of them are in the IT and software industry, two are in healthcare and pharmaceuticals, and the rest deal with commerce, agriculture, and services.
All companies in this year's cohort meet the preliminary criteria, including a globally scalable solution, a turnover of at least EUR 100,000 in 2020, and no more than 150 employees. The selection was made by mentors from Endeavor and managers from Postbank, Software Group, and the Bulgarian Small and Medium Enterprises Promotion Agency (BSMEPA). The main questions asked during the interviews with the candidates had to do with their growth strategies, business models, and leadership potential.
The Dare to Scale program will take place from September through December 2021. Similar to the previous edition in 2020, this year's program will also comprise of physical events in Sofia and virtual events, whenever necessary. Trainings will cover four main areas: Sales, Marketing, Finance, and HR. The goal is to help entrepreneurs achieve a product-market fit, set up a scalable sales process, learn the knits and grits of raising capital, and build a stellar organizational structure.
Dare to Scale's 2021 cohort
CHILDISH –is a software development company focused on Python solutions. They provide end-to-end software development services, as well as design, building and management of dedicated teams.
Dexycon – creates modular mobile business solutions in three directions: digital business cards, mobile apps that reduce the distance between the company and the customer, and B2B app.
DECIBEL –  a Bulgarian engineering and production company, founded in 2012 in Sofia. Today, DECIBEL is one of the largest manufacturers of sound insulation and acoustic solutions sold on 4 continents.
Rotax BG – the creator of RaceBox, a device that measures the performance stats of vehicles. Measuring 0-100km/h acceleration, 1/4 mile times or laps around your favorite race circuit has never been easier.
National Archives  – helps businesses have their documents and data securely stored and organized off site while also making them easily accessible digitally or physically whenever needed.
PARAMIDONNA – a swimwear and beachwear brand founded in 2015 with the core belief that every woman deserves to feel beautiful and stylish in her body.
REVERSE –  a private dermatological clinic established in 2016, providing services in the field of aesthetic and clinical dermatology.
Shkolo.bg – founded in 2016 with the mission to reduce the administrative paperwork at school and let the teachers focus on more value-adding activities such as – teaching, mentoring and inspiring students.
StorPool – a software company, which develops storage solutions for large companies which build public or private clouds.
Techno Farm – develops customized agronomy software based on integrated satellite imagery, weather data and agronomy services.