Interview
DXone: This European Startup Rethinks How Crypto Exchanges Work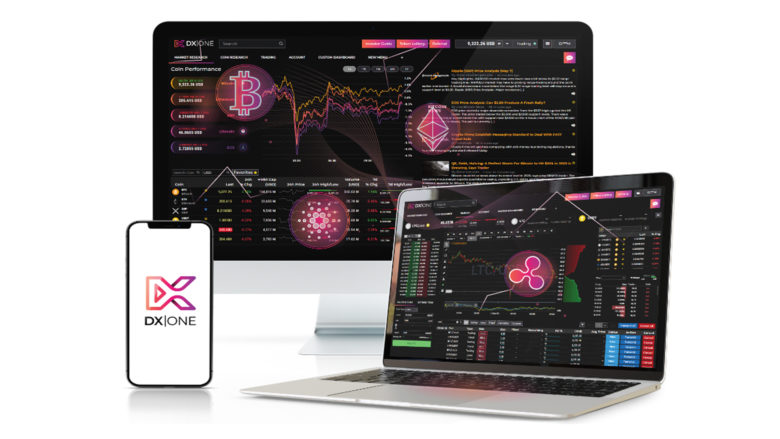 There are dozens, if not hundreds crypto exchanges out in the wild. If you like, head over to CoinMarketCap and check them out. But for the founders of DXone this is not enough. The founders want to establish a new kind of exchange for cryptocurrencies that appeals to professional traders by providing better trading tools and real real-time data. And: They want to share revenues with their own investors.
DXone was created in Austria in recent years. Austrian Mario Urschitz launched the project together with current CEO Luciano Nonnis, and the company was officially founded in December 2019. The crypto startup team is now spread between Cyprus, Munich and Austria and is currently collecting money from investors in a token sale until the end of November.
In an interview with Trending Topics, Urschitz explains how DXone intends to assert itself on the market against the competition.
Trending Topics: DXone wants to do it better than big names like Binance, Kraken, Bitfinex or Huobi? What are they doing wrong?
Mario Urschitz: We believe that the standard currently available on the market does not sufficiently meet the needs of most users. This is because too many exchanges offer inadequate trading services, slow, time-consuming and poor UX, and have problems with customer support. Despite enormous profits, users are not offered anything in return to overlook the above-mentioned shortcomings.
It is therefore not surprising that many traders and market analysts are dissatisfied with their status quo because the available platforms do not offer the possibility to realize their full potential on a single platform. DXone is committed to providing a better service and delivering more than the crypto exchanges currently available in the industry.
We offer our customers a comprehensive range of trading features, real-time data, editorial content and analysis tools for information and – of course – professional trading. This ensures seamless access to a broader audience that we can address with the above services.
A USP of DXone should be real-time data. Where do you get the data from, and why shouldn't the other exchanges offer this real-time data too?
Traders and analysts who have a successful specific strategy in this market not only need comprehensive trading tools. To move as effectively as possible, they use information about the entire market. We have integrated data from the major exchanges and cryptos to present them in real-time in a clear framework.
This data provides a fast and professional insight into the entire market and helps in decision-making. Other exchanges only display their own market and require their customers to leave their platform to make an informed decision that complements the strategy. We make sure that the customer gets everything he needs from us, with the simplicity of a single login and the freedom to customize his dashboard to his needs.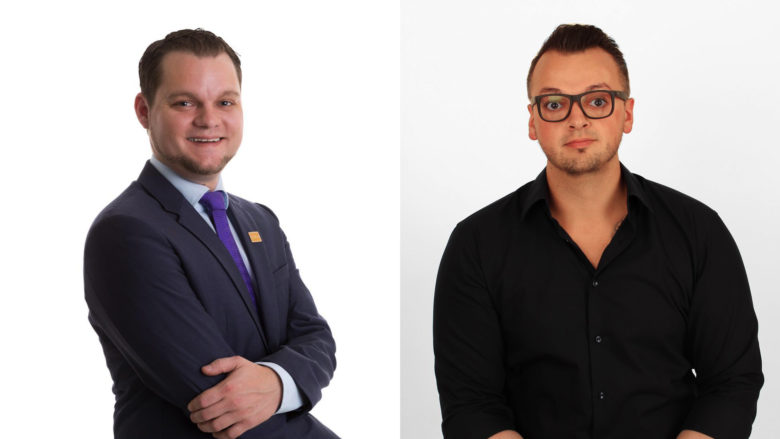 Which exchanges are directly connected – and why? Is DXone a meta exchange?
DXone is a market data provider, comparable to Tradingview, Coingekko, Coinmarketcap, Coinigy and a professional crypto currency trading platform comparable to Bitfinex, Kraken, Binance and co. We combine two of the most important business models with our solution, which our customers need for their daily needs. Currently 21 exchanges are integrated with real-time data for analysis and over 1.200 currencies. The trading platform for execution is in-house and represents our own market. Execution on other exchanges is planned but not yet possible.
DXone has, according to its own statements, already raised €4 million in investments. Now you want to raise €14 million again via a token sale. Why does it need so much money now, if the company is "fully financed", as your pitch deck claims, and should make a profit in 2020?
This statement is not correct. DXone combines two companies. The company Xinfinit GmbH in Munich and DXone Holding Ltd on Cyprus. We have already invested almost 5 million Euros of equity capital in platform and business development in order to go public with a finished product. During our private sales we have raised approx. 1.2 million Euro. The public sale is expected to raise approx. 13.4 million.
Since we know that this goal will not be achieved (intentionally, to give investors a greater advantage), we are using the Security Token primarily as a marketing tool and as a groundbreaking model for an emerging market for trading Tokenized Assets for end users. The fact that we are posting profits this year is relatively unattractive to our investors, as we have established a revenue share in the form of a token that allows a payout before profits are posted.
So investors can participate in the revenue via security tokens. How is that legally regulated?
We have created a fully regulated asset. The exact name, as you can read in our prospectus, is structured bond (a fixed interest bond). Together with our lawyer Dr. Helene Rebholz, we succeeded in creating this tokenised asset and obtaining the approval of the FMA Liechtenstein and the notification of all regulators in the umbrella organisation.