In Europe You Are Successful if You Don't Screw up. In Silicon Valley it's The Other Way Round.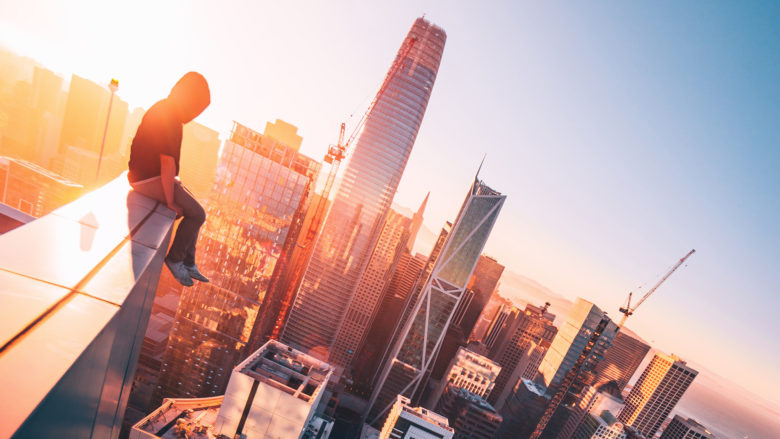 "If you're going to San Francisco, be sure to wear some flowers in your hair", sang Scott McKenzie in 1967. If the famous song would have been written today, the lyrics probably would say: "Be sure to pitch your startup idea."
San Francisco and Silicon Valley are the epicenter of global innovation. Nowhere else in the world you can find such density of startups, VCs and large tech companies. The five startups from this year's cohort of Factory1, the corporate accelerator of the Austrian tech company Kapsch, got the chance to spend one week in the Bay Area to visit tech giants like Apple, Google or Facebook, to meet and chat with VCs like Autotech Ventures and to feel the spirit of the University of Stanford, where the founders of Google, Intel, Paypal or Cisco have studied.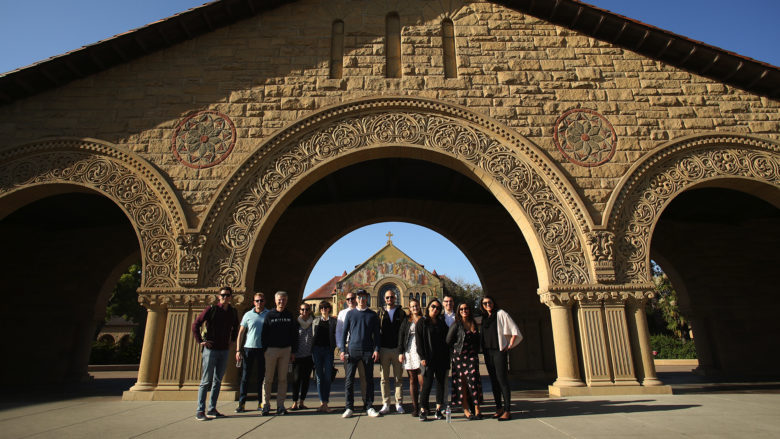 Network effects
"The size and scale of everything is impressive. It is like Europe, but you have to add a zero to everything," says David Gugelmann, CEO and founder of cybersecurity startup Exeon Analytics from Switzerland. Together with the founders of Aerostate from Russia, Bestmile from Switzerland, DerQ from the United Arab Emirates and ObjectBox from Germany,  he took part in a dense acceleration week. The goal: establish contacts in Silicon Valley, evaluate the US market and learn from the biggest startup ecosystem in the world.
"I'm a huge fan of not over-estimating Silicon Valley," says Vivien Dollinger, CEO of Objectbox, which provides an edge database for IoT devices. But arriving in San Francisco, she seamlessly got introduced to the very open culture. "I expected to drink a coffee and just run into a VC. You always hear stories like that. And I really met some people that way," says Vivien.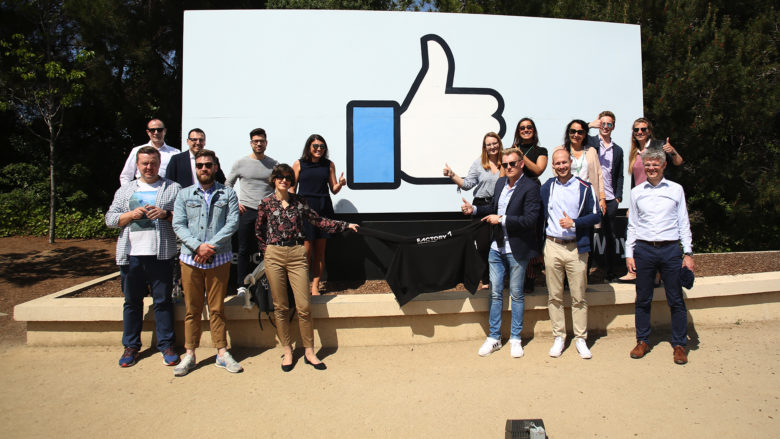 The show must go on
After meeting experts like Friedrich Prinz, professor at Stanford, the startup founders of Factory1 got deep insights into the advantages and disadvantages of Silicon Valley.
"The main learning for me is that the startup business is often not that smooth as it is communicated", says David. Silicon Valley startups are well-known for very good marketing, but underneath the surface, things often look different. "It is always a long journey with a lot of money involved", says David who spoke to founders. "That is an important insight. Sometimes you have to pivot, and it is good to see that this is always an option."
The reality Silicon Valley includes a lot of show. Founders, venture capitalists, and top engineers are celebrated like pop stars. "It is much more of a show than in Europe. I was aware of that, but I did not expect that this show thing would be that important", says David. "There must be a show involved, but in the end, the technology has to be robust. Otherwise, you won't survive."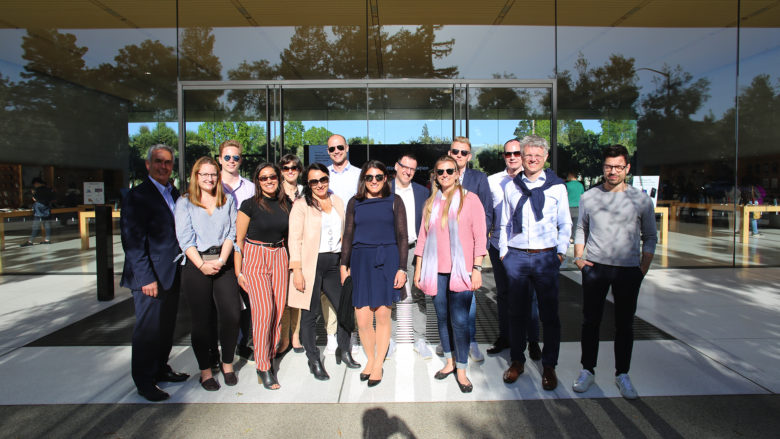 It's the culture, not the technology
Silicon Valley is one of the major tech hubs worldwide – which does not mean that European technology is not as good. "The quality of engineers in Silicon Valley is the same as in Europe. It would not make sense to move our development here, but it makes definitely sense to do sales here", says David, a former postdoc at ETH Zurich.
"The main reason why people here are more successful is that they have much more confidence. In Europe people are much more afraid of failing", says David. "The engineers here are very expensive, and they are less loyal, so the change a lot and just go for the money. Vivien, who studied at TU Munich, agrees: "I think we have a better education in Germany or Austria. But here you have the networks that push talents forward."
A well-known fact is that VCs in Silicon Valley prefer to invest in founders who already have failed. They will avoid the mistakes they fell into before. "In Europe, you are successful if you don't screw up. In Silicon Valley it's the other way around", says David. Vivien adds: "People raise millions on ideas. That does not happen in Germany. That makes the US a very good place for startups."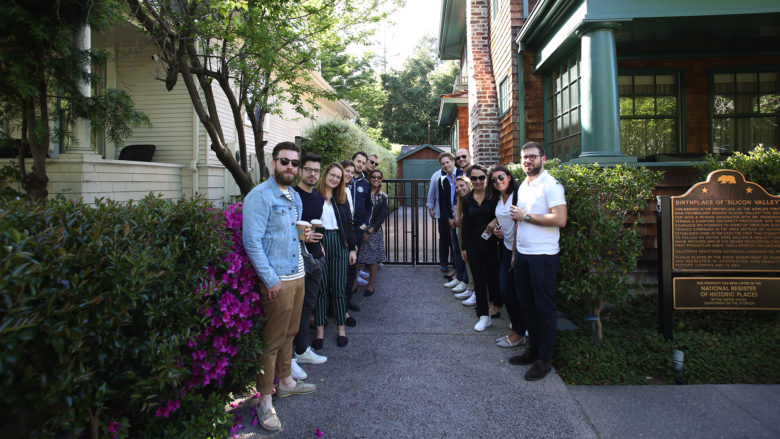 Why not relocate?
For US founders, it often seems that they can raise millions very easily. That would not work for European founders who come to the Bay Area, Vivien says: "There is a strong cultural difference, and that makes it harder for European startups to get clients, deals or to raise money in the US."
Still, her team thinks of relocating to the US in the future. "Valuations tend to be much better in the US. Our company has a lot of traction, but not a lot of revenue. Traction is valued much higher in the US, and that is a good reason why we consider relocating to Silicon Valley", says Objectbox's CEO. "But currently we prefer to be based in Europe." Today, she would not want to transfer the company's IP to the States and keeps it in Europe. "Once the IP is in the US, you can't get it out again."
Exeon Analytics also wants to stay in Europe. "Expanding to the US is an interesting option, but it is not our main priority. We are a European company, and we use that fact that we are Swiss as part of our marketing", says David. "It would not make sense to move development here, but it makes definitely sense to do sales overseas."