Interview
Frank Thelen: EnduroSat Can Enable Access To Space The Same Way AWS & Azure Enable Cloud Computing For Everyone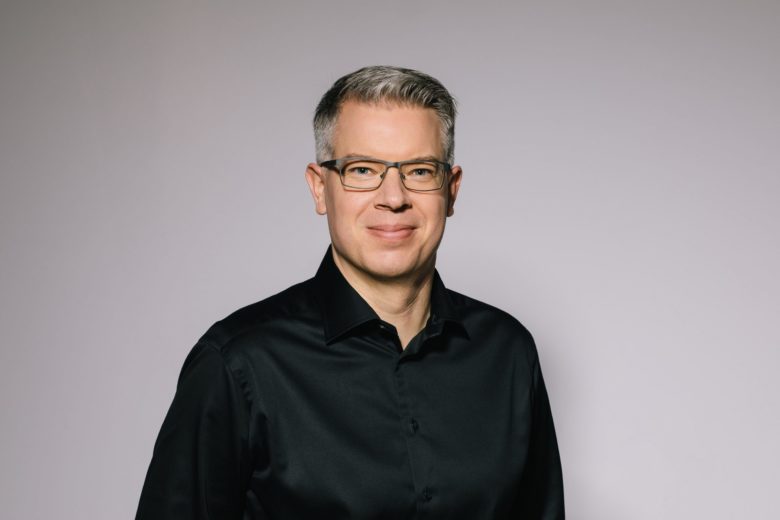 German investor Frank Thelen and his deep tech fund Freigeist Capital recently put over €1m in the Bulgarian nanosatellite startup EnduroSat. Trending Topics SEE reached out to Thelen for an exclusive interview.
Some of the topics we covered:
What were the factors that made him invest in EnduroSat and what will be Freigeist's role in the future development of the company?
How big is EnduroSat's long-term potential and how far can the team go?
Why are 10x mindset and first-principle thinking important?
The role of technology in solving climate change
Engaging the government in innovation and technology
His mindset for deep tech, ROI, and being a TV personality
Thelen has founded multiple companies himself, one of them, ip.labs, has reached over 100 million users and was sold to Fujifilm in 2008. In the past decade, he has been focusing more and more on investing. Besides EnduroSat, now in Freigeist's portfolio one can find ventures developing electric air taxis (Lilium, which to date has raised over €330 million), building high-speed, zero-emission hyperloop networks (Hardt), and thermal energy storage systems (Kraftblock). Together with the German State Minister for Digitization, Dorothee Bär, he founded the German Innovation Council and has been educating members of the German government on topics related to innovation and technology. He has published two best-selling books Startup-DNA and 10xDNA about Startups and technology. Last but not least, for seven years Thelen was part of the German version of Shark Tank, the reality TV show in which entrepreneurs pitch ideas to a panel of celebrity VCs.
Trending Topics: Why did you decide to start investing in deep tech? How did your investment philosophy evolve over time? For example, ten years ago, you were backing companies like Wunderlist and now you're investing in companies like EnduroSat, Lilium, Hardt Hyperloop, which are quite a different story.
Frank Thelen: I started my career as a software engineer and founded several companies in this space. It started with a multimedia framework for CD-ROMs. I created several shop systems, then created content management systems, and so on. In 2004, we started a company that became the world's leading player in the niche market of online photo services – and we sold that company to Fujifilm in 2008. Then, I got a couple of millions in my bank account and started investing.
One of the first investments we did was Wunderlist, along with a few more software investments, i.e. the German competitor of Uber. Then, I thought: "Wow, it's a great thing being an investor but I also want to found my own company again." So, I founded doo, an AI-based document app. It didn't work out as planned, and we had to pivot it into Scanbot -today it is very successful, and I am a happy shareholder but not the CEO anymore.
So, we shifted our focus to investing, again, and said "Okay, if we want to do this full time for a longer period, what's the big purpose behind it?" We saw that many new technologies will soon enable founders to create completely new experiences but also products that are good for our planet. It is a unique time. When the Internet came along in the 1990s I had the same feeling. With all these new technologies – 3D printing, quantum computing, AI, and 5G coming together, our world will change dramatically within the next 10 years. Thus, we decided we want to focus on really deep technologies, on startups that are utilizing this toolbox to make this world a better place.
You wrote a book called ' 10xDNA – The Mindset of the Future'. Can you tell us more about it – what is 10x DNA really about?
Yeah, I am a little frustrated that the U.S. and China are moving so fast and that they're building so many technology companies worth over 100 billion.
In Europe, we don't have these success stories yet. I think it is about the mindset. You should think long-term and not only say: "We want profit next year." If you look at Amazon or Tesla or Apple, all of their founders had a very-long-term strategy and vision on what's the end game. They never looked at profits. This is the kind of mindset we are lacking in Europe.
So, in the book, I write about how you can get a mindset that enables you to believe that bigger things are possible – like landing on the Moon, which was the moment 10x was born as a concept. It's not from Google, it comes from this team of engineers that had to land on the Moon because the former President of the United States wanted them to.
Also, what's first-principle thinking: when you take the basic laws of physics and see what's possible instead of saying: "Okay, we've always built cars or rockets this way, so it has to stay this way.
In your opinion, what are the biggest most impactful global problems that you see solved with technology in the next 5-10 years?
Well, the biggest problem, number 1, is climate change. Because we as humans for a very long time made or are still making stupid mistakes. Like burning fossil fuel energy.
But we ignored them because we had such a high benefit from it – heat, industry production, traveling, etc. Another thing is that climate change is coming slowly – if you look around today you still hear people say: "Yeah, maybe it's getting a little hotter but in the end, I am not sure, is climate change even real?"
That's a challenge because it's not biting in our ass today and people feel like it's okay to still burn oil. But once we reach a certain tipping point, the damage will be irreversible and it will be impossible to save the planet. Yet, until this tipping point, it will feel like not that much is changing. So, it's a big challenge for politicians and companies to get their heads around it.
We do believe the answer is technology. It's not to not consume anymore, not drive anymore but to have the right technology in place and implement first-principle thinking. I am with Bill Gates on this – we need different ways of energy, solar and wind are not the only ones you should look at. We also need storage and a smart grid.
What are the factors that convinced you to invest in EnduroSat and say, "I want to be with these people on their journey to transform how the space industry works"?
We have been looking at rocket technology and satellite technology for a long time. It's one of the areas we want to be involved in. So, we looked at several rocket companies, several propulsion systems, and one satellite company. It never worked out. Either they were too late or we didn't believe in the management teams. For the rocket company, the specific market was too small.
Then, we met Raycho from EnduroSat and something clicked. We said: "Wow, that's an outstanding founder." The team had worked together for many years, and they seemed to like each other and to work nicely together.
The market is big enough. We were stunned by the amount of technology they have already developed. So, we thought we could help them. Help them get the story out, get bigger contracts, do lobbying, raise huge amounts of money like we did with Lilium (* In March 2020, Lilium closed a $240 million Series C round, (extended to $275m in June) and to date has raised over $370 million in total).
It's amazing what Raycho has built. We need heroes like him to come out of Europe. I admire him for what he has achieved.
From your view, how big is EnduroSat's potential? How far can they go as a company and what their ultimate success could look like?
We see their potential as very, very big.
When I founded one of my first companies, I had to invest half of the money I got from business angels in hardware and licenses. Today we have the cloud. No founder has to worry about putting money in hardware and license.
It's the same with space. If you want to have a satellite in space today – you're screwed. You need a lot of money, you need a lot of time, you need a lot of knowledge. And then, you can only hope that your mission is a success.
EnduroSat is the first software-defined satellite system with a web shop, so you can buy a satellite through the satellite-builder on their website. With all of their competitors, you have to send a request, wait for the sales team to call you, and so on.
EnduroSat disrupts the market – in how they're thinking and how they're bringing new technology – completely transparent. Also, they're pre-booking the flights with the rocket.
Thanks to their service, basically anybody can have a satellite in space for three to six months.
The next step is for customers to buy only the data from the satellites already in space. Then, you can create your own services on a satellite. It will be like AWS or Microsoft Azure.
We want to enable access to space the same way everyone has a smartphone or cloud computing today – which was not the case 15 or 20 years ago.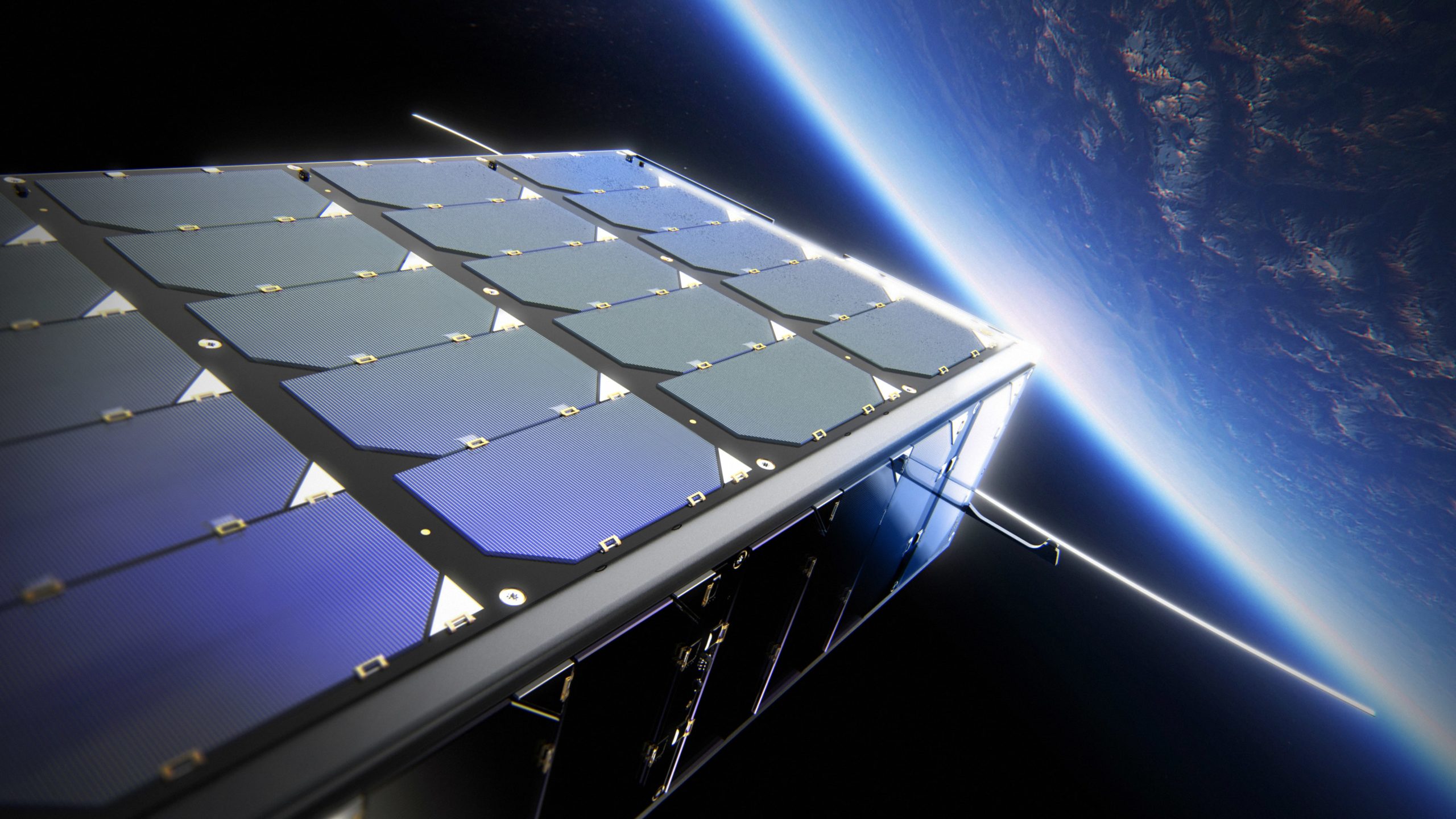 EnduroSat will soon fly a Shared Platform for Applied Research and Technology AffirmatioN (SPARTAN) onboard a SpaceX Falcon 9 rocket, carrying a total of 7 payloads on a single bus. ©EnduroSat
What's the current status of Freigeist's fund and how is it structured in general? Do you have a timeline and a particular number of investments you're planning to make in the next few years?
We have three founders at Freigeist, Marc Sieberger who is the COO/ CFO, Alex Koch who is the CTO, and me as CEO. We are all startup founders ourselves. Alex still writes code for our startups, I was on sales calls today, selling software to German 'hidden champions'. We are more about being part of the startup team than asking about Excel sheets. I couldn't care less about Excel sheets.
We are not a classical fund. We don't have oil companies or pension funds as our limited partners. Instead, we invest our own money, so we get to make bold decisions.
We only do two or three deals every year, and we try to help build up those companies.
For example, Marc became interim CFO of Lilium, so we could raise the first $100 million – nobody on their team had a finance background. Sometimes, Alex jumps in because a portfolio company needs code faster than we can get from external developers or through hiring.
At Wunderlist, we co-created the product with Christian Reber – we did UX, architecture, we are always very hands-on with our investments.
How do you evaluate companies that are developing completely new markets and technologies?
First of all, we only look at companies that can truly make a difference. For example, if you have a shopping platform for cats, it may be an amazing business but it's simply not what we are looking for. We look at companies that make use of the enabling technologies of the future – 3D printing, AI, etc.
Secondly, we want to have an outstanding founding team with diverse expertise – for example, one is a great rocket engineer, another is a great storyteller and marketer, and the third one a finance guru who can get the money to start the rocket.
Finally, a total addressable market (TAM) that is meaningful. You might have a great technology but if the market is too small, it doesn't work for us as a VC.
What we are essentially looking for are startups that use technology to make the world a better place. For example, one of our portfolio companies Lilium provides air transportation with zero emissions. It's transportation in a new dimension for everybody, not only the wealthy. Kraftblock has developed an energy storage system that is way cheaper than any other storage mechanism we know of. They could become an important cornerstone of the energy transition.
What's your mindset when it comes to ROI? Given that in deep tech it would usually take longer than the usual 8-10 years for companies to exit.
Returns are not our first priority. Of course, we like returns. But the only reason I want to make more money is, so I can put even more money in the European ecosystem.
With a few exceptions like e.g. the founders of SAP and Niklas Zennström who founded Skype and then started Atomico, we don't have enough rich founders like the U.S. and China, who are willing to put a lot of money back in the ecosystem. So, I will be happy to have billions of returns because I want to pump them back into the European eco-system.
But when you look at my daily decisions, it's not like I say: "We need IRR of X% otherwise we'd leave this company." For us, it's about the technology, the founders, and creating meaningful products.
We did a seed investment in Lilium, $500k, and we've already raised $375m, so there will be a decent return for us but that's not what it's about for us. We decided to grow technology in Europe. There is no board to ask me every quarter: "Frank, what's your IRR?"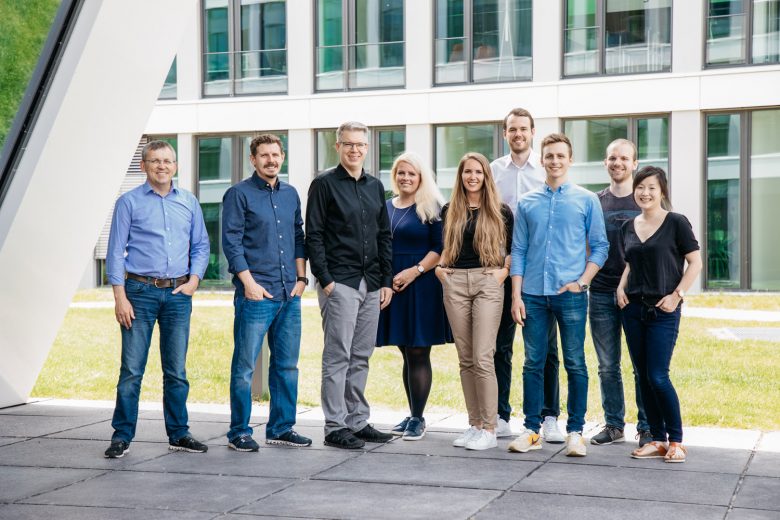 You're a member of the German Innovation Council. From your perspective, what does it take for a government to get involved with innovation?
Yeah, I have the privilege of knowing most of the higher politicians in Germany – I even got to speak to Angela Merkel. I just talk to them and explain why technology is the way.
Germany just passed a €50 billion governmental package last Tuesday called "The Future Package" for investments in technologies like AI, quantum computing, and so on to tackle climate change. I am also very happy that no stimulus packages were passed for combustion-engine cars, which was a topic on the table for a long time.
So, yeah, there is some lobbying, I try to talk to politicians and to educate them. Some of them have read my book and I even got a note from one saying: "You opened my eyes." But we need so many people to have small never-ending involvement, and education until we change something – I am just a small piece of a bigger puzzle, trying to put technology on the agenda.
What's your take on regulation when it comes to disruptive technology? For example, where's the balance between minimizing the risk of quantum computing/ artificial intelligence misuse and standing in the way of innovation?
I believe the government should spend a lot of money on innovation. Normally, I used to say that the economy should run itself and just have the right regulations – a fair tax system, and so on. However, now Europe is so far behind China and the U.S., they basically run the world.
It's time for European governments to double down for a couple of years until we catch up at least a bit. To stimulate technology and provide a strategic 10 billion euro or even more – for AI, quantum computing, 5G.
In Germany, we made a very stupid mistake. In a nutshell, the companies building the 5G networks have to pay a tax to get the frequencies. That's stupid because they need the money to build the 5G networks. The companies should be forced to build a great 5G network or otherwise, pay a penalty but instead, we are sucking the money out of them, which is definitely the wrong way to go if we want to have a 5G network in Germany.
Until 2020, you were also an investor at the German version of Shark Tank. Why did you decide to do something so different from deep tech?
Yeah, it was a totally different game. If you look at investing in EnduroSat, it's a long due diligence process. We visit the manufacturing facilities, we look at the source code. At Shark Tank somebody just comes out and says: "Hey, here is what I am doing." and you have an hour to make a decision.
I love the show because it promotes entrepreneurship. It's better to have that than Germany's Next Top Model. Shark Tank does have the entertainment element but it also shows people that you can build a company, you need certain talent on board, you need to do sales, etc. It just has more meaning than looking at girls in Bikinis.
I was there from the very first season and did seven seasons in total. Some agencies now tell me I am the most well-known person in Germany for technology and startups. My book became a best-seller. And these are tools I use. Because having a public face can get you to meet Angela Merkel, can help you raise money for purpose-driven startups.
I am very happy I was part of the show for seven years. But now, I want to focus on supporting our founders and not spending time in TV studios.