Ecosystem
GATE: The New Big Data Center Of Excellence In Sofia That Launches With A €15m EU Funding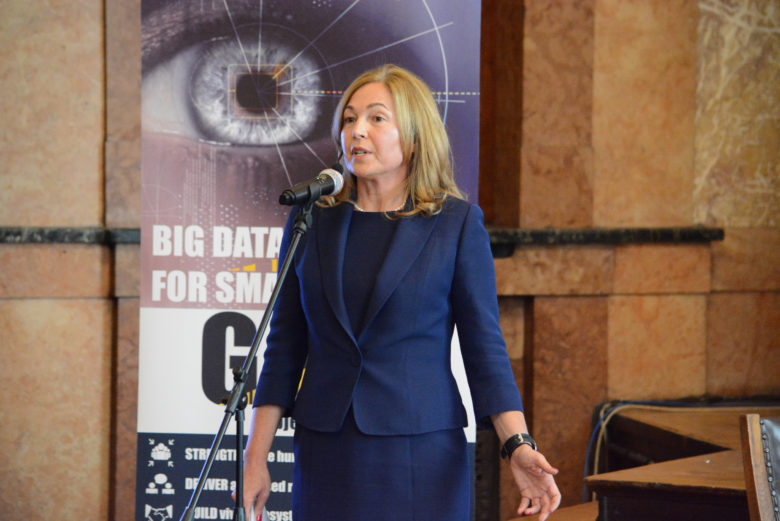 Can a deep technological and scientific expertise be developed in Bulgaria? A question without a definitive answer so far. Last month we heard that after two years in the making, GATE, a new Big Data and AI Centre of Excellence, starts operations in Sofia with the intention to tilt the scales towards a positive response. Already institutionalized as a research institute by a decision of Bulgaria's Council of Ministries, the project is coming to life as a joint initiative between Sofia University, the Swedish Chalmers University of Technology and Chalmers Industrial Technologies. With over 50 similar setups in Western Europe, GATE is the first of its kind on the Balkans and has managed to secure €15 million in funding from the EU's Horizon 2020 program. All sounded very promising on paper so we decided to learn more about what we should expect next from the latest innovation hub in Bulgaria. 
"GATE will start with building its advanced infrastructure – platform and laboratories. In this respect, the first and key step is data acquisition, including public and private data.  This data will be integrated into a national Data Space, not only to support the Centre research but also for the benefit of businesses, government, and society," tells us prof. Sylvia Ilieva, GATE's project coordinator. 
The center's first laboratory, a City Living Lab, is also on the way, along with several flagship projects chosen to demonstrate the value of Big Data in front of a wider range of stakeholders. It should take seven years and three phases for GATE to reach maturity and hopefully become self-sustainable after that. 
A step towards fulfilling Bulgaria's Big Data potential
With more and more companies working on big data and artificial intelligence projects, an increasing number of vertical-focused events, meetups, and scientific gatherings, and Bulgaria's historically strong track record in IT,  the local data community has been growing fast in the past few years. Not everything has been perfect, though. Earlier this year, Vangavis and SeeNews published research, which points out a number of concerns regarding the further progress of the field: for instance, the lack of access to public big data and the fact that there are not enough qualified scientists to take advantage of existing high-tech facilities. It appears officials agree and have decided it's time to move the needle on big data advances in Bulgaria.
"Government and city authorities have been pushing forward open data public services and smart urban management for the benefit of citizens and society. The need for a data-intensive solution is becoming more and more apparent and was confirmed also by the huge interest and support of more than 100 governmental, industrial and academic organizations that GATE managed to attract in the preparation phase", shares Ilieva. 
Uniting academia and industry
Another GATE building in Sofia University campus Lozenec is expected to be ready in two years, along with two other research laboratories – a Digital Twin lab – for providing advanced solutions and experimentations for the industry, and a Visualisation Lab – to allow for demonstrations of the added value of Big Data for different stakeholders.  An Education lab will also be built to provide interactive and personalized education for future data scientists and professionals.
Besides all GATE activities planned to happen within the borders of Bulgaria, data scientists and engineers from Sofia University will have the opportunity to benefit from training sessions and exchanges with different industry and academia partners.  The Chalmers University's labs and companies like Volvo, AstraZeneca, and Ericsson, are part of GATE's network.
Bulgarian companies active in the field of Big Data will be invited to join the GATE ecosystem through a flexible 3-tier membership scheme. The membership will allow stakeholders to participate in the activities of the center, have privileged access to the GATE's Labs, and receive a wide range of services. For instance, high-tech businesses will be able to use the GATE's APIs, data models, Data as a Service, and DevOps tools,  whereas traditional SMEs and IT start-ups may take advantage of high-quality aggregated data sets and use GATE's Labs for experimentation, before investing in expensive Big Data solutions.
Data-driven Sofia
One of GATE's main goals for the initiation stage of the project is to demonstrate the practical value of Big Data for society in four strategic domains: Future Cities, Intelligent Government, Smart Industry and Digital Health. To that end, several flagship projects have already been selected and it turns out that among the first undertakings is the development of a digital twin for a district in Sofia.
"We aim to build a platform for design, experimentation, and analysis of city processes and urban planning.  Digital twins enable us not only to explore the effects of concrete interventions before they are applied in the real world but also tackle issues like data silos and lack of common data semantics. An expected effect is the provision of informed decisions based not only on data gathered from the systems of city administration and structures but on real-time inputs that will be collected in GATE's City Living Lab. This flagship project will be implemented following the experience of cities like Singapore, Berlin, New York, and Helsinki, which already have similar models, based on the widely adopted standard CityGML," Ilieva explains.