Crypto
Genesis Digital Assets holt sich Investment von 431 Millionen Dollar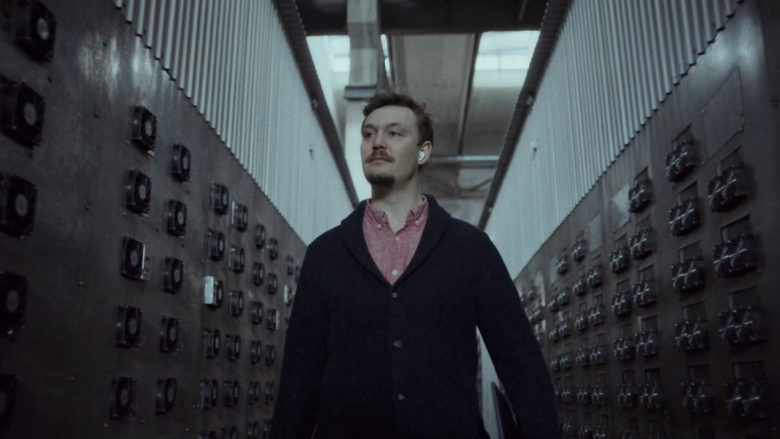 Und sie pumpen weiter, was das Zeug hält: In der Krypto-Industrie fließen die Millionen wie nie zuvor, und heute ist Genesis Digital Assets aus London der große Gewinner. Das Unternehmen von CEO Marco Streng, Abdumalik Mirakhmedov und CTO Philip Salter hat sich 2013 auf Bitcoin-Mining spezialisiert (damals war ein BTC gerade mal grob 100 Euro wert) und seither Bitcoin im Gegenwert von mehr als einer Milliarde Euro produziert.
Und dafür sahnt das Londoner Krypto-Unternehmen nun ein sattes Investment von 431 Millionen Dollar ab. An Bord kommt der mittlerweile sehr bekannte Investor Paradigm, außerdem sind New York Digital Investment Group, die stark wachsende Exchange FTX von Sam Altman-Fried, Ribbit Capital, Electric Capital und Kingsway Capital bei der Finanzierungsrunde dabei. Kingsway Capital aus Großbritannien hat erst im Juli 125 Millionen Dollar springen lassen.
Nach FTX selbst, das einen Wert von 18 Milliarden Dollar erreicht hat, und Sorare aus Paris ist Genesis Digital Assets damit das 2021 am besten finanzierte Krypto-Unternehmen der Welt – und hat zudem noch deutlich mehr Kapital aufgenommen als Blockstream aus Kanada, das dieses Jahr ebenfalls eine große Summe (ca. 210 Mio. Dollar) von Risikokapitalgebern erhalten hat.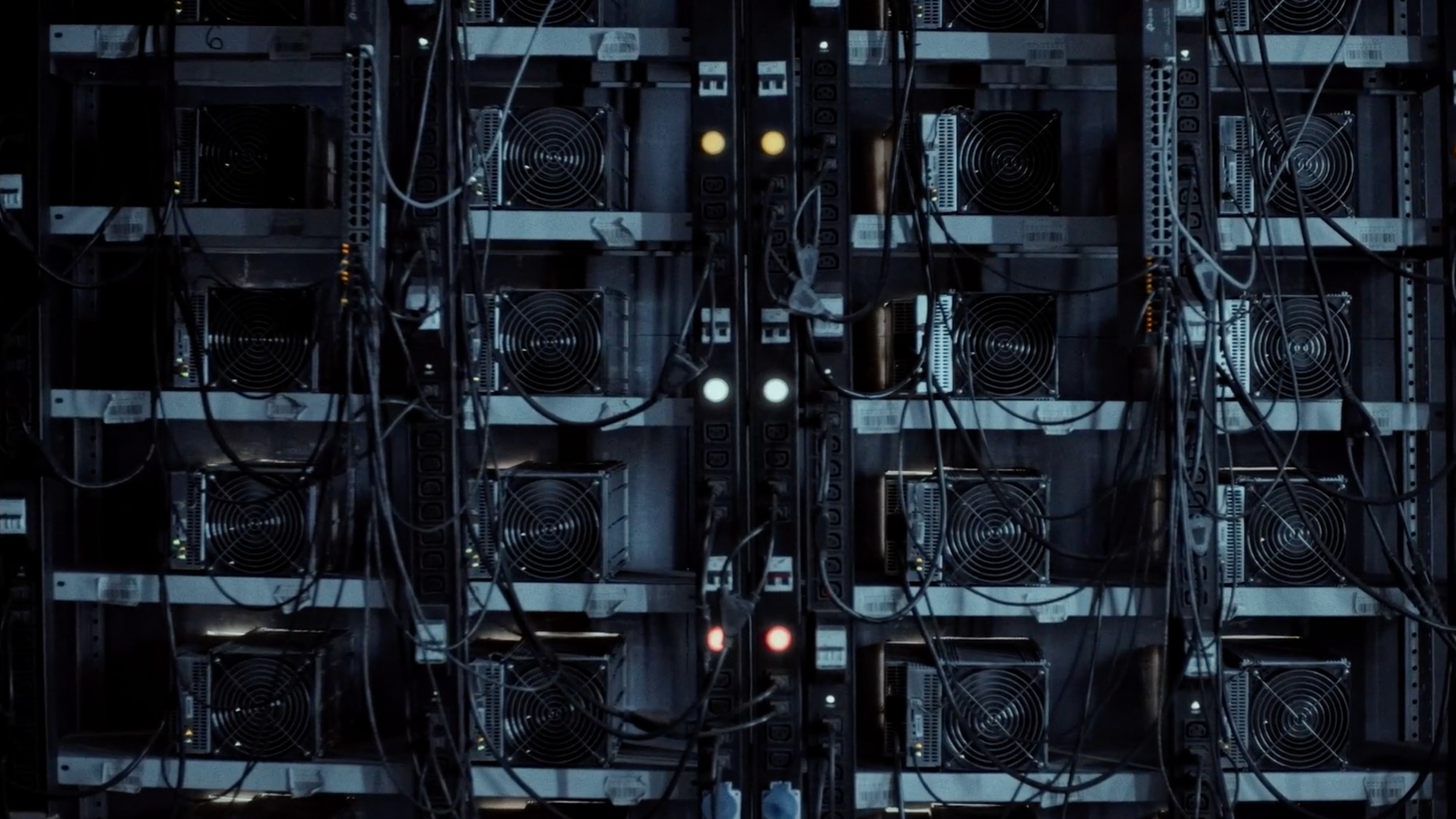 Ambitionen Richtung "Green Mining"
Dementsprechend ambitioniert sind auch die Pläne. Aktuell hat man 20.000 Mining-Computer vom chinesischen Hersteller Canaan zugekauft, um Mining im großen Stil in Nordamerika und Nordeuropa aufzubauen. Ziel ist, Rechenzentrumkapazitäten mit 1,4 Gigawatt bis 2023 aufzubauen. Das wäre fast eine Verzehnfachung zu heute (170 Megawatt).
Derzeit betreibt Genesis Digital Assets eigenen Angaben zufolge 2,4 Prozent des gesamten Bitcoin-Netzwerks. Die Ambitionen sind nun, dass das bald mehr wird. Immerhin hat sich durch das harte Vorgehen der chinesischen Behörden gegen Mining-Anlagen im Land ein Fenster geöffnet. Viele Investoren wollen sehen, dass viel mehr Bitcoin-Mining-Kapazitäten in den USA und Europa aufgebaut werden, und das geht GDA nun im großen Stil an.
Dabei gibt sich das Unternehmen, dass um die Kritik am enormen Energieverbrauch von Bitcoin weiß, so grün wie möglich. Man wolle die neuen Rechenzentren in Nordamerika und Nordeuropa so gut wie es geht mit Strom aus erneuerbaren Energiequellen betreiben. Gemeinsam mit der Luleå University of Technology und RISE (Research Institutes of Sweden) gibt es ein Projekt, indem versucht wird, die Abwärme der Mining-Anlagen gleich Gewächshäuser im hohen Norden zu nutzen.
Die größten Finanzierungsrunden der Krypto-Industrie 2021:
 

Investment
Bewertung
Investoren
Vertical
Herkunft
FTX.com

900 Mio. Dollar

18 Mrd. Dollar

Paradigm, Sequoia Capital, Thoma Bravo, SoftBank, Ribbit Capital, Insight Partners, Third Point, Lightspeed Venture Partners, Altimeter, BOND, NEA, Coinbase Ventures, Willoughby Capital, 40North, Senator Investment Group, Sino Global Capital, Multicoin, VanEck, Hudson River Trading,  Circle

Exchange

Hongkong

Sorare

680 Mio. Dollar

4,3 Mio. Dollar

Softbank, Atomico, Bessemer Ventures, D1 Capital, Eurazeo, IVP, Liontree, Benchmark, Accel, Headline

NFT-based Fantasy Sports

Paris, FRA

Genesis Digital Assets

556 Mio. Dollar




(Series B: 431





Series C: 125)

Paradigm, New York Digital Investment Group, FTX, Ribbit Capital, Electric Capital, Kingsway Capital

Crypto Mining

London, UK

Bitpanda

443 Mio. Dollar

(Series C: 263

Series B: 180)

4,1 Mrd. Dollar

Valar Ventures, Partner von DST Global

Neobroker

Vienna, AUT

Circle

440 Mio. Dollar

4,5 Mrd. Dollar

Digital Currency Group, Fidelity Management, FTX

Stablecoins

Boston, USA

Blockchain.com

420 Mio. Dollar

(Series B: 120

Series C: 300)

5,2 Mrd. Dollar

DST Global, Lightspeed Venture Partners, VY Capital, Google Ventures

Crypto Wallet

London, UK

Ledger

380 Mio. Dollar

1,5 Mrd. Dollar 

10T Holdings, Cathay Innovation, Draper Esprit, Draper Associates, Draper Dragon, DCG, Korelya Capital, Wicklow Capital

Crypto Wallet (Hardware)

Paris, France

BlockFi

350 Mio. Dollar

3 Mrd. Dollar

Valar Ventures, Galaxy Digital, Fidelity, Akuna Capital, SoFi, Coinbase Ventures

Crypto Lending

New York, USA

Solana Labs

314 Mio. Dollar

tba.

Andreessen Horowitz, Polychain Capital, Alameda Research, Blockchange Ventures, CMS Holdings, Coinfund, CoinShares, Collab Currency, Memetic Capital

Blockchain

San Francisco, USA

Fireblocks

310 Mio. Dollar

2,2 Mrd. Dollar

Sequoia Capital, Stripes, Spark Capital, Coatue, DRW VC, SCB 10X

Infrastructure

New York, USA

Dapper Labs

305 Mio. Dollar

2,6 Mrd. Dollar

Andreessen Horowitz, Coatue, Michael Jordan, Kevin Durant, Ashton Kutcher, Shawn Mendes, Will Smith

NFT

Vancouver, Canada

Bullish

300 Mio. Dollar

(+crypto assets)

tba.

Peter Thiel (Thiel Capital und Founders Fund), Alan Howard, Louis Bacon (Moore Capital), Richard Li (Pacific Century Group), Christian Angermayer (Apeiron Investment Group, Cryptology Asset Group), Galaxy Digital, Nomura

Exchange

tba.

Paxos

300 Mio. Dollar

2,4 Mrd. Dollar

Oak HC/FT Declaration Partners, PayPal Ventures, Mithril Capital, Senator Investment Group, Liberty City Ventures, WestCap, Bank of America, Founders Fund, Coinbase Ventures, FTX

Blockchain Infra

New York, USA

Bitso

250 Mio. Dollar

2,2 Mrd. Dollar

Tiger Global, Coatue, Paradigm, BOND, Valor Capital Group, QED, Pantera Capital, Kaszek

Exchange

Mexico City, MEX

BitDAO

230 Mio. Dollar (+crypto assets)

tba.

Peter Thiel, Founders Fund, Dragonfly Capital, Pantera Capital, Alan Howard (Spartan Group), Jump Capital, Fenbushi oder Kain Warwick (Synthetix)

DeFi

tba.

Avalanche

230 Mio. Dollar

tba.

Polychain, Three Arrows Capital, R/Crypto Fund, Dragonfly, CMS Holdings, Collab+Currency, Lvna Capital

Smart Contracts

New York/Miami, USA

Blockstream

210 Mio. Dollar

3,2 Mrd. Dollar

Baillie Gifford, iFinex, Real Ventures, AME Cloud Ventures, AXA Strategic Ventures, Blockchain Capital, Digital Currency Group, Digital Garage, Future\Perfect Ventures, Horizons Ventures, East Ventures, Khosla Ventures, Mosaic Ventures, Seven Seas Partners

Mining

Montreal, Canada

Figure Technologies

200 Mio. Dollar

3,2 Mrd. Dollar

Morgan Creek Capital, 10T Holdings, Digital Currency Group, Digital Capital Mgt, DST Global

Mortgage

San Francisco, USA

BitClout

200 Mio. Dollar

tba.

Andreessen Horowitz (a16z), Sequoia, Social Capital, TQ Ventures, Coinbase Ventures, Winklevoss Capital, Polychain Capital, Pantera Capital, Arrington Capital, Blockchange Ventures, Distributed Global, Blockchain.com Ventures, Hack Ventures, Alexis Ohanian

Social Network

Osaka, JPN

Forte

185 Mio. Dollar

1 Mrd. Dollar

Griffin Gaming Partners

Gaming

San Francisco, USA

Helium

111 Mio. Dollar

tba.

Andreessen Horowitz, Alameda Research, Ribbit Capital, 10T Holdings, and Multicoin Capital

Decentralized Wireless Network

San Francisco, USA

TaxBit

100 Mio. Dollar

1,5 Mrd. Dollar

Insight Partners

Crypto Tax Service

Salt Lake City, USA

Matrixport

100 Mio. Dollar

1 Mrd. Dollar

DST Global, C Ventures, K3 Ventures, Tiger Global, Qiming Ventures Partners, IDG Capital, Dragonfly Capital

Neobank

Singapore

Amber Group

100 Mio. Dollar

1 Mrd. Dollar

China Renaissance Group, Tiger Brokers, Tiger Global Management, Arena Holdings, Tru Arrow Partners, A&T Capital, Sky9 Capital, DCM Ventures, Gobi Partners, Pantera Capital, Coinbase Ventures, Blockchain.com

Crypto Gateway

Hongkong,  HK

OpenSea

100 Mio. Dollar

1,5 Mrd. Dollar

Andreessen Horowitz, Coatue, Michael Ovitz, Kevin Hartz, Dylan Field, Kevin Durant, Ashton Kutcher, Tobi Lutke

NFT marketplace

New York, USA

Chainalysis

100 Mio. Dollar

4,2 Mrd. Dollar

Coatue, 9Yards Capital, Benchmark, Accel, Addition, Dragoneer, Durable Capital Partners, Altimeter, Blackstone, GIC, Pictet, Sequoia Heritage, SVB Capital

Blockchain Analytics

New York, USA

ConsenSys

65 Mio. Dollar

tba.

J.P. Morgan, Mastercard, UBS, Protocol Labs (Filecoin), Maker Foundation (MakerDAO), Fenbushi, The LAO und Alameda Research

Ethereum Infra

New York, USA