Guest Post
George Nimeh on the future of advertising: "What if it was amazing?"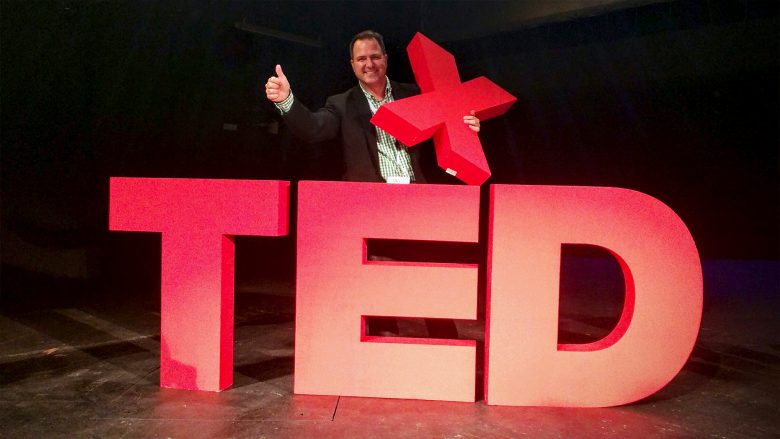 Doctors. Scientists. A quantum physicist. Economists. Social activists. Film directors. Actors. Artists. Poets. And me: a Geek Entrepreneur. On Saturday at the Volkstheater, I spoke at TEDx Vienna's "What' If …", and I was truly standing on the shoulders of giants.
I asked the question, "What if there was no advertising?" and talked about why the Internet's business model is broken and what can be done to fix it.
Today, there is the same chance of getting hit by lightning as there is of clicking on a banner ad. In fact, I don't remember most of the advertising I see on the Internet, let alone clicking on things. Apparently, the same is true for the 1000+ people who were with me at TEDx Vienna … And that's a big problem.
There are 200.000.000 people PER MONTH using ad blocker (just on the desktop Internet), and it's growing at over 40% per year. In Austria, about 25% of visitors to quality media websites use an ad blocker. There is nothing subtle about those numbers. People screaming: "WE DON'T WANT THIS!" When I asked, "How many of you use an ad blocker?" almost everyone's hands were raised.
People hate banner ads. Pop-ups, unskippable video prerolls, in-line video advertising, and giant flashing ads annoy people and take them out of their flow. People hate the fact that most online advertising costs both time and money. Finally, people – especially in Germany and Austria – are highly concerned about data and privacy, and they are very worried about who is tracking their data online.
Mobile will bring the online advertising apocalypse, as no one – and I mean no one – wants banners on their smartphone. Of those who do click on a mobile banner, most do so accidentally. In other words, we are trying to make the mobile Internet work with an accidental business model. And that sucks.
All of this got me thinking; What if there was no advertising? … Wouldn't it be nice?  … But the thing is, if we get rid of advertising, we will also be getting rid of many of the informative, fascinating, incredible and entertaining things that we all love about the Internet. What if there was a way to fix this?
What if Austria saved the Internet?
Plato said, "Those who tell the stories rule society". It took a couple thousand years, but we seem to have figured that out in Austria in the 21st Century. Red Bull – a company I had the privilege of working with for several years – understands that storytelling is much more powerful than advertising. We can learn a lot from Dietrich Mateschitz, Felix Baumgartner and the team in Fuschl.
What can you do? I will give you the same three challenges as the people at TEDx Vienna:
The next time you visit Wikipedia or a startup website that you really like, give them 5 Euros.
Subscribe to your local newspaper online.
In 2016, dedicate 10% of your budget towards storytelling, "Content Marketing", "Native Advertising" or whatever you want to call it.
And if you need help, ask yourself, "What if George and I had a coffee?"
George Nimeh was the Chief Digital Officer of Kurier in Vienna and previously worked for Red Bull and The New York Times. Today he is looking forward to start a new company in Vienna.