business in times of crisis
Guest Comment: No Runway Left Is A Way Forward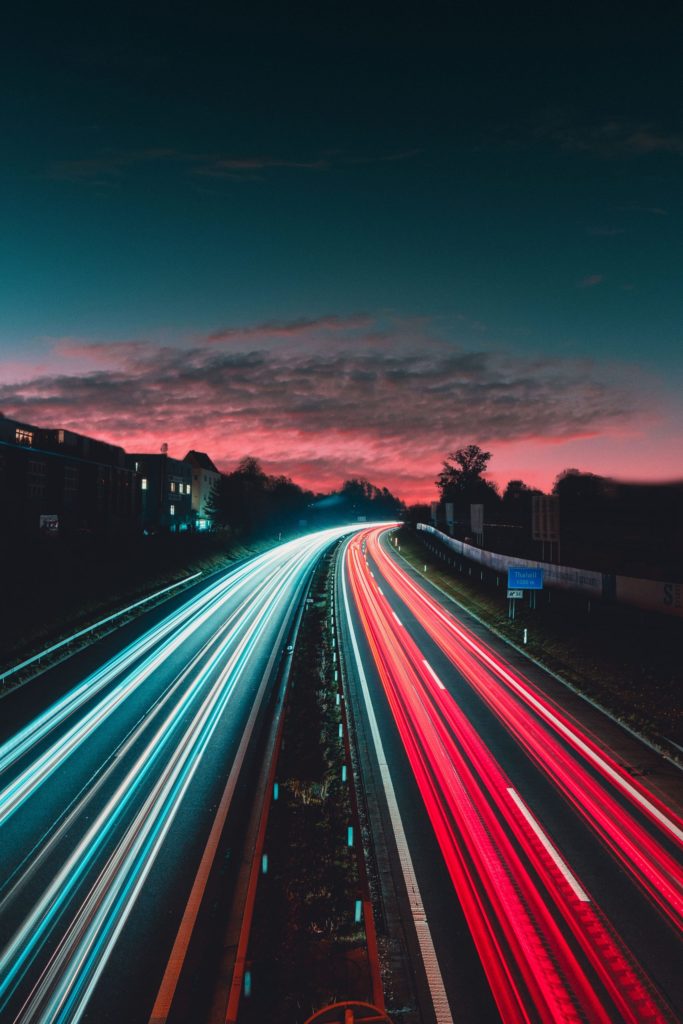 Dimitar Tomov is the founder of DesignFirst, a company established just in 2018, but has delivered R&D of new IoT products for three of the top 10 Swedish companies. Currently, the team of DesignFirst is taking a turn towards the startup journey building their new cybersecurity product. Dimitar also promotes Bulgaria as a place for high added value business with his Invest in BG podcast.
There is only one certainty in life and it is not making a good product or service. The challenge of creating a business starts with the idea, but depends on the execution. There are many steps, from financing to development, to sales. And the end of the road for our startup can come at any step. For us, to recognize that our market is no longer ours, is difficult. That's when no runway left is a way forward. To finance our new direction or completely different product, we need to remember that
It takes effort and a real market to attract investors, even when there is plenty of money for startups. And a very popular myth across Europe is that your first investors have to be local.
Startups across Germany have more chances to secure initial investment in Berlin. Even startups from Munich complain about this fact. But nothing stops a startup from Munich, Bucharest, Warsaw, or Sofia to take a low-cost flight to Berlin. Or to one of the other top destinations, such as London and Tel Aviv.
The desire to have local investors is counter-productive. If you are building a startup this means scale. Sooner or later, to achieve scale you would become a cross-border business, because the local markets are not large enough to attract capital for startups.
When you fail to present your product (idea) as global, then it is difficult to attract venture capital. Investors look for high returns and only a global scale can achieve that. So, if they cannot see it, you have to show them the opportunity. Your chances have little to do with your personal location or base of operations. Investors accept high-risk in order to later receive high returns.
Did you know that WhatsApp generated a 50X return for Sequoia(VC)? That's 5000%. Did you know that GitHub's main investor made a $100 Million investment? When Microsoft acquired GitHub for $7.8 Billion that investor made $1 Billion – this is another example of 10X return or the whopping 1000% return.
Founders should remember why capital is being put to work.
The same way a business remembers that the customers pay the bills. A founder must be constantly aware of both. Of course, there are exceptions like the financing options that use public money.
Startups without runway take government grants and ignore the signals from the market.  Customers have different problems than the ones you are solving. Or you are not solving the problem well enough to attract private investors and customers.
When your monthly revenue stream is shrinking, this means your clients are signaling you, per their personal preferences, where to reallocate your resources. Remember, your customers have various needs. Customers of a hair salon are not necessarily visiting masseurs as well. But the customers of massage parlors are probably also using hair salons.
Taking government grants means that you presuppose that you have better understanding than your customer of what they need. You want to force your solutions on the market by employing the coercive force of the government. And the only way the government can help you when using grants is to take away resources from working businesses (other entrepreneurs) and grant them to you. 
Having no runway left does not give us justification to ignore the signals from the market.
No money left? Look more carefully for signals from the market.
Due to COVID19, governments took measures to support small and medium business. Unfortunately, they did so in the worst possible way. Instead of tax relieves and less bureaucracy for doing business, founders now receive money without real feedback – just cash runway without feedback on what people seek to improve in their life, without input on what to improve in the product or service. Because governments set only one goal for these measures – for the money to be spent.
Across Europe and the USA, startups instantly applied for the grants and government payroll schemes. Surprisingly, in the States this was met with strong backlash from the public domain. From both the working force and entrepreneurs. Because:
Startup founders and their investors willingly took high risk for the chance of success and high reward.
The popular opinion, especially in the USA, is that such endeavors have no moral base for receiving financial aid from the public. Frustration vary from questions like "Why should the state pay for the gamble of founders, when even their customers are not willing to pay." and "Why should the working men and women pay the investor who supported a product that the customers do not want to use."
In this public frustration there is a lesson to be reminded to founders:
Startups who do not listen to their customers eventually fail. 
Government grants make us forget this. In these times of great uncertainty adaptation is everything. But adaptation requires feedback from the people who want and need our product.
Even the European Union removed the rule for "private co-funding" when public money go into startups. Private co-funding was the failsafe, if an investment should go through and now it is gone. The temptation is big – €94 Million from the EU budget will be invested in Bulgarian startups based on the sole discretion of a small group of people sitting in a conference call. No private co-funding means no real feedback from the private investors. Because this kind of decision making involves no risk for them. The entrepreneurs and founders are not receiving smart money. 
This has nothing to do with the qualification of the investors. VCs with EU funding now can invest 5 million Euro, even when they think the startup has a high burn rate, because they do not have to spend 500,000 of their own money. The private co-investment asks investors to be smart with the money and consider the changing market more carefully. Now there is no such requirement. This is a grave danger for any business. Because:
Building a business requires wins and losses. An entrepreneur does not stop at the loss of business and customers, but recognizes the changing market and changes with it. Necessity is the mother of invention.
No investors > new direction: how we navigated the storm
For instance, DesignFirst is a young tech company new developing products for clients. We are currently also working on two own products – one in the area of Industrial IoT product, and one in the cybersecurity domain. Alongside, we do R&D  of new products from scratch for leading international companies for additional revenue. Currently, we see unwillingness in investors to spend money on new IoT products and budgets being cut in half for ongoing projects. Almost everything is directed toward optimization and cutting costs. Therefore, we made the decision to direct all focus and resources in our cybersecurity product for Q2 of 2020. Because security is always needed and because budgets for cybersecurity saw record increase last year, we believe this is where companies (B2B) are still willing to pay and invest.
This decision paid out right after March. We had zero-revenue that month, only costs. After one month of dedicated effort we won a new USA customer. April and May we made sure to overachieve the goals set for our new customer. Thanks to our work we are already discussing a bigger contract between us. Now that we are back on track, we took several days to reflect and made the decision to stay the course. In Q3 2020 we will release the open beta for our cybersecurity product.
Having to win new customers with the resources you have left will force you to create an even better product. Prioritizing new features over maintenance is a bold move, but when the market is different, changing direction before it is too late is one way forward. Prioritizing maintenance over new products is a way to keep existing customers satisfied, but probably this will not be enough.
Having to win back customers is what will make you create your most efficient business process. There are so many activities our teams can perform while readjusting our strategy. Automation of internal processes and customer service is something always pushed for later, because times were good and hiring more people was an option. Now, there is no more time for slacking, we are forced to optimize.
This is why taking cheap money from VCs with EU funding is bad for the adaptation of startups to the changing market. Taking government grants will fool our perception of what our customers really want in the new reality. All this has happened before, the 2009 Real Estate bubble, 2001 Dot Com bubble. The trigger for the financial crisis might look different, but the market outcome is the same – Adapt or perish.
Uncertainty is the natural state of any business. Losing and winning customers is your guiding light. No amount of investors and public (government) money will help if your product is bad or expensive.
Help yourself first. Allow your decision thinking to work within the resources you have, instead of spending time and effort into securing more funding. Validate that there is still a market for you to take. No runway left is a natural way forward.