🚀🚀❓
The Incomplete Guide to The Rising Stars of the Bulgarian Startup Ecosystem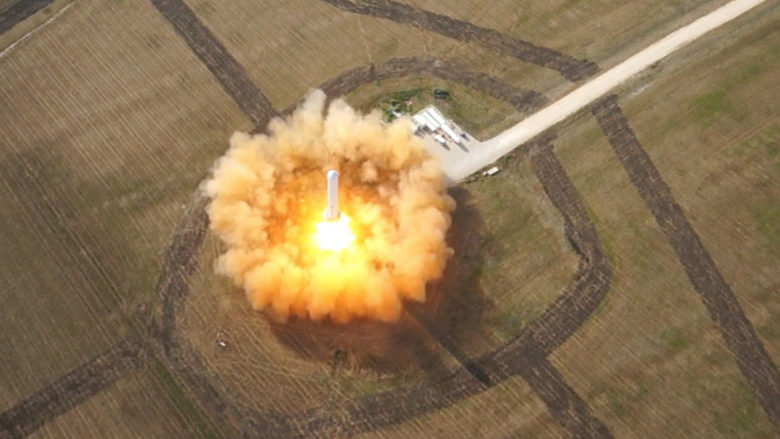 Two months ago, Trending Topics published a list of +++The 18 Bulgarian Startups to Watch +++ a.k.a the companies that have significant traction, have attracted significant investments, are close to big deals, massive expansion or an exit. Of course, after the story was published, many interesting entrepreneurs reached out to us.
So this time we decided to go down a different way. We've put together a list of younger companies that have great potential but we are also open to suggestions and nominations. The list below consists of companies that are either younger than four years or have pivoted recently in attempt to find a more functional business model, have won awards, convinced business angels or have new products, that might be interesting for our readers.
Note: the voting ends Nov. 15, 23:59
Shkolo
Shkolo is an edtech company founded in 2016 and aiming to bring at least some digital flavour to the very analogue Bulgarian educational system. The company's main product is a digital class register, but there is a whole platform behind it, which aims to improve the communication in the triangle "student – parents – teachers". So far, 513 schools and 375K people in Bulgaria have started to use the product. Shkolo was awarded startup of the year at the national final of Central European Startup Awards.
Parknshare
Parknshare is a solution for drivers in big cities who cannot find a parking spot and wants to be the Airbnb for parking spaces. The platform allows owners to rent their parking spots while they are not using them and benefit from that. Parknshare gets a commission from every transaction via its web and mobile platform. So far, there are seven spots and 140 subscribed users.
Tickey
Tickey was started during a Startup Weekend Sofia event in 2014 with the idea to make public transportation more convenient and attractive. The core product of the company is a mobile app, which replaces paper tickets. So far, Tickey has been used in the Bulgarian cities Sofia and Burgas, and the company has launched a pilot project with a ferryboat company UK.
Mimirium Network
Mimirium is an early stage Bulgarian blockchain company that aims to collect users' information and to store it securely on their devices. This way the startup is willing to prevent large companies from collecting and selling the data of their users. In its core, the product is a distributed network database, which can be used to extract aggregated anonymous information. Participants earn rewards in the form of cryptocurrency. The company has recently won a prize at the Dubai GITEX Future Stars.
ScyNet
ScyNet combines two of the currently trendiest technologies – blockchain and machine learning, to allow the development of powerful AI tools outside megacorporations such as Google, Amazon, and Facebook. ScyNet indeed is aimed to be a transparent open-source platform for the development of artificial intelligence products. The project has just received €250K funding from Bulgarian digital company Telelink.
Advokatami.bg
Advokatami.bg was started in 2015 as a digital platform for legal services. Its founders Stanimir Nenov and Mirela Mitseva came back from Silicon Valley to start their venture in Bulgaria. With a team of ten and a network of over 30 lawyers in the country, advokatami.bg aims to combine technology with legal talent and deliver high quality and affordable legal services to private clients and businesses. Last year Hristo Hristov, cofounder of the major digital media company Netinfo, backed Advokatami.bg with a six-digit investment. The company has recently opened up a physical consultancy center and is planning to expand soon in CEE.
Avtoikonom
AutoIkonom was founded 2016 by Emil Stavrev and Todor Gigilev with the idea to improve and simplify the way people and businesses maintain and service their vehicles. The main product of the company is a mobile app that connects a car owner to a professional driver who would pick up the car, service it and return it to the owner. The company doesn't offer breakdown assistance services but rather regular maintenance of cars. Avtoikonom was recognized as the most innovative local company by the Ministry of Economics in 2018 and was one of the four startups to present Bulgaria at the Start.Up! Germany 2018 roadshow.
BeeSmart >> Pollenity
In the last 5 years, Bee Smart Technologies has been developing IoT products for beekeepers. Beebot – the main product of the company has been a set of sensors that could be installed in hives and would allow beekeepers to remotely monitor the conditions in the hive. It measures and analyses key parameters from inside the hive, and sends the beekeeper alerts when interaction is needed. The Beebot has paying customers on 5 continents. The company, that reached the finals of the social entrepreneurship contest Chivas Venture in 2014 and attracted 200K investment from the local fund Neveq, is now rebranding and developing both a new high tech device, and a new additional incentive for beekeepers that will soon be announced.
ClaimCompass
Tatyana Mitkova, Alexander Sumin and Velizar Shulev founded ClaimCompass in 2015 with the idea to help more people in more languages to require their compensations. The company turned into business the EU 261 regulation that gives passenger the right of compensation when airlines deny boarding or delay flights. So far, ClaimCompass has  total amount of$475K investments in form of convertible notes from 500startups and U.S. funds Social Capital and Hustle Fund.
CozZo
Recently rebranded, the startup is better known as CogZum. Its core product is a mobile fridge and pantry manager, coupled with grocery shopping list. CozZo's mission is to prevent food spoilage by tracking expiry dates of products. The founded by Ivo Dimitrov company targets primarily the U.K. market and already has 10K downloads, one thousand of which turned into active users. In 2018, the startup closed its first angel investment round and received €105K funding for further development of its products. Dimitrov's goal is to develop an integrated solution for household food management, which combines complete pantry inventory, shopping assistance and an expiry date tracking system. This company won the betapitch Sofia 2018 contest.
Damocles Analytics
Damocles Analytics is the result of the young Spanish founder Ruben Seoane's frustration with how the political system in his own country works. In 2017 in Bulgaria he started working on a new generation platform that automates profiling of public figures, finds connections between world events, their opinion and actions, drawing from personality, emotional and thinking patterns. Damocles was recognized by Google Digital News Innovation fund in 2018 and is the first media startup from Bulgaria to receive funding through this program.
Drooble
Drooble is social network for musicians founded in 2013. The startup aims to create a culture of mutual support between musicians and provide them with better opportunities for growth. The team behind the company has developed a community space place where users can connect with others to collaborate, exchange ideas and share knowledge. The platform has different tools such as the Drooble Radio that allows musicians to broadcast their work and reach audiences.  So far, there are over 55K musicians on Drooble. The company has recently added a token layer that allows users to be rewarded for their contribution to peers development.
Escreo
Esreo is a Bulgarian company founded in 2015, which produces an innovative paint that turns surfaces into whiteboards. The startup mainly targets B2B clients who would use the product to turn their offices into more collaborative spaces, but the paint is also suitable for households with children. Among the clients of Ecsreo are companies such as SAP Bulgaria and Chaosgroup. So far, the company, which mainly targets the European market has attracted $121K of investments and has nearly €250K revenue in 2017.
Evedo
This new platform aims to be the one stop shop for all participants -from musicians, to sponsors, to venues etc., involved in event organization processes and provide them with an easier way to find each other and collaborate. In the same time, Evedo aims to cut off middlemen and eliminate the secondary market for tickets. The platform is based on blockchain and it uses smart contracts to guarantee transparency of the processes and more security for transactions. Evedo is about to launch an alfa version of the platform and is currently fundraising.
FantasticStay
FantasticStay is a software company for property management founded in 2017. In a short time, the company turned into one of the very advanced vacation rental and Airbnb management platforms on the international market. The platform aims to automate every aspect of operations and allow rental businesses to scale easier. The company, which was founded by local serial entrepreneurs with solid experience in the digital business, has been growing rapidly in the past several months.
Humans in the Loop
Humans in the Loop is one of the rare cases of real social entrepreneurship in Bulgaria. The startup provides training and testing data for machine learning solutions. The typical client of Human in the Loop software companies that outsource their needs for data collection, categorization and cleaning, image annotation, transcription, etc. The special thing about the company is that it actually trains refugees to process the data. AI companies such as Imagga and Cortexica are clients of the social impact venture.
Klear
Klear is a Bulgarian fintech startup that develops a peer to peer lending and investing platform. Klear allows private people to lend loans and gain profit and others to borrow at lower interest rates. So far, 940 active investors have financed over 700 loans. The latest report of the company shows that in two years the whole portfolio has generated a profit of almost €130K to all investors (mainly Bulgarian) and the annual return is 6.3%. The company was national finalist for Bulgaria at the Central European Startup Awards in 2018.
Mediahub
This founded in 2015 project has not been very visible so far. Mediahub is part of a larger group of different technological solutions related to IPTV (Internet Protocol Television). Mediahub in particular is a platform and infrastructure for video and TV content on demand. It has three components video editing, storage and distribution via desktop, smart TV and soon mobile application for end users. The high-end technology behind the platform has cut off any latency. The most interesting fact, however, is that Dobromir Ivanov and Moni Dotchev, who recently exited their gaming company Imperia Onilne, are investors in Mediahub.
Motoretta
Motoreta Group is the first Bulgarian company with its own brand electric scooters. Designed in Ruse, tested in the U.K. and licensed in Europe, the Motoretta mopeds were officially presented in 2017. The first model D1 was released in 2016. The scooter weights around 40 kg and the battery lasts for up to 60 km. Motoretta was created by the young female entrepreneur Desislava Nikolova.
Open Source University
With over 800 universities, offering online courses and over 80M students taking advantage of this new way of learning, a need to verify skills and certificates arises. This is the hypothesis that Open Source University is built on. The company develops a blockchain platform that allows academia to verify certificates so businesses know whom they are actually hiring. Open Source University profits from university courses featured on their platform and companies that pay to have access to their data.
Printivo
The biotech startup was founded by two medical university graduates – Spas Kerimov and Vanyo Vezirov. With €10K initial own funding, they managed to develop a beta version of their 3D bioprinter and a bioink with the purpose of  working on different types of tissues. In several months, Printivo won the contest betapitch in Bulgaria, got recognition at the global Beta contest and attracted its first angel investor Svetozar Georgiev, co-founder of Bulgaria's biggest IT success Telerik, who backed it with 50K. The main products of Bulgarian Printivo are the 3D bioprinter Eve and the universal bioink Adam, which are capable of printing three-dimensional structures and enrich them with living cells that could live up to seven days within the structure.
Prospecto
The Bulgarian Prospecto is building a web platform, which shows users in Europe all the offers in different shops and retailers. Through the platform consumers can browse digitalizes catalogues and deals in their nearby location. This, on the other hand, unlocks opportunities for retailers to promote. The team of 40 is based in Sofia but operates on 18 European markets and has companies such as Ikea, Lidl and Unilever in its client's portfolio.
ReCheck
ReCheck was started by the blockchain enthusiast Emiliyan Enev with the idea to offer protection to different goods and documents. The core product allows businesses to register items on blockchain and provide their own clients with assurance of the authenticity of the products. The company has partnered with different businesses such as construction material producers, food producers and an e-motorbike maker. ReCheck has recently launched a service that allows e-signing of documents via mobile app.
Sloth.works
This is a platform created by the four-year-old company Maj.io, which develops AI solutions for talent acquisition in the IT sector. The female led venture, which was first launched on the U.S. market aims to improve candidates and recruiters experience through transparency and efficiency. Sloth.works was launched on the Bulgarian market in 2016 and already has over 40 software companies on board. The platform is an automated and anonymous tool that matches companies and candidates based on common goals, expertise and interests.
Iris
The core product of the founded in 2015 company is a desktop and mobile software for eye protection, health and productivity. Iris was started by the young software engineer Daniel Georgiev who came up with the idea to reduce pulsation and regulate blue light of computer screens and mobile device displays. According to Georgiev Iris already has over 2 million users in 180 countries. The revenue of the registered in Bulgaria company is still small € 16K, the financial reports for 2017 show, but it's expected to grow as the paying customers seem to be under 1%.
CourseDot
Coursedot was founded in 2015 to be an online marketplace for IT training courses. In September, almost three years after its start and around €500K funding from 11 Ventures, Unicredit Bulbank and Microsoft, the company released its first product. In 2017 the company, founded by Teodor Panayotov, received several recognitions – Startup of the year in Bulgaria at the Central European Startup Awards in 2017, one of the Top 20 Rising EdTech companies in the world in 2016 by EdTechX Global,  one of the top 3 starting businesses in the Forbes Business Awards 2016 in Bulgaria, to name a few.
Cloudpipes
Cloudpipes is a workflow automation service that connects over 150 cloud applications and enables users to create custom integrations without coding. The UK-Bulgarian company founded in 2015 seems to have been in its R&D phase in the first three years after the incorporation, as it hasn't generated any significant revenue according to its financial reports.  However, Cloudpipes has so far attracted €800K of investments from Launchub Ventures and Telerik co-founder and business angel Svetozar Georgiev.
Lists are never complete and we encourage you to nominate other cool companies so we can continuously update the list of startups to be proud of. Send us suggestions at alexandra.kozbunarova@trendingtopics.at or comment here 🚀❓