FAQ
HEROcoin: 18 questions and answers to the first Austrian Initial Coin Offering (ICO)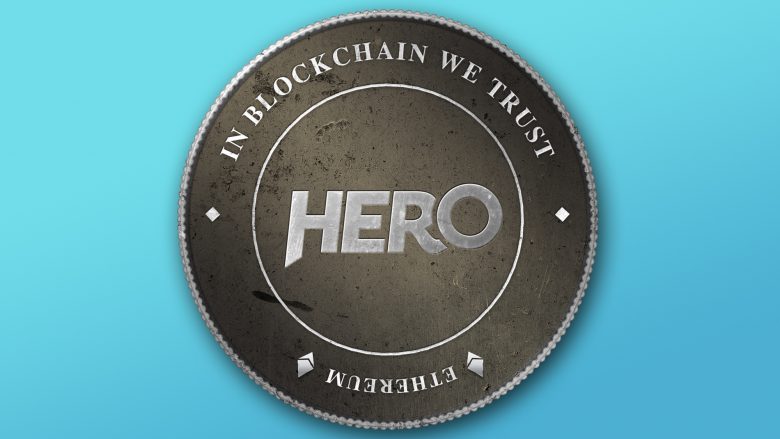 Today, Thursday, the first Initial Coin Offering (ICO) according to Austrian law will take place. The Vienna-based start-up Herosphere, which operates a betting platform for e-sports, plans to sell 600 million pieces of its new HEROcoin cryptocurrency within a month. How the price of this crypto currency will evolve is pure speculation. Here are answers to the most important questions about the ICO:
1. Who is behind HEROcoin?
The Viennese start-up Herosphere, founded by Paul Polterauer, Philip Peinsold and Bernhard Blaha. They operate an online platform on which users can bet with friends on eSports (e. g."League of Legends","CS: GO" or "DOTA2").
2. How much does a HEROcoin cost?
The price of a HEROcoin depends on the course of Ether (ETH). A coin will cost about 0.024 USD (0.02 EUR). Or in other words: 1 ETH = 12,500 HERO.
3. How to buy HEROcoins?
You need Ether (ETH). Bitcoin or other cryptocurrencies are not accepted. To send ETH to Herosphere you need a Wallet (Mist, MetaMask, MyEtherWallet, Ledger Nano S, Trezor, Coinomi or imToken). You cannot buy tokens through exchanges. You can send your cryptocurrency via this website, then you should get send back HEROcoins directly to your wallet.
4. Can I buy HEROcoins with Euro?
No. You have to exchange Fiat-money for ETH first (e. g. on these exchanges).
5. Is there a minimum amount I need to spend?
No. However, the founders recommend buying enough that the exchange fee for ETH makes sense.
6. How long will the ICO last?
From 14th September 14:00 UTC to 14th October 14:00 UTC.
7. How many HEROcoins will be sold? How many are there in total?
In the course of the ICO, a maximum of 600 million HERO tokens will be sold. There are 2 billion HERO tokens in total.
8. How many of them do the founders keep?
More than 70 percent of the HERO tokens remain with the founders. The team reserves the right to exchange them for other cryptographic currencies or fiat money.
9. What do the founders want to do with the money they collect?
According to their white paper, they want to invest 40 percent of the capital they raise into further development, 30 percent in marketing and sales, 12 percent go to third parties (PR, marketing, affiliate programs, etc.), 10 percent for administration (lawyers, security), and 8 percent are reserved for unforeseen costs.
10. What can you do with HEROcoins?
Once the technology is implemented in Herosphere after the second quarter of 2018, you will be able to use the tokens to place bets in betting games. Other betting platforms can also install the HEROcoin – it remains to be seen if and which betting platforms will actually use them.
11. Where can I best store my HEROcoins?
Herosphere recommends storing the ethereum-based tokens in the MyEtherWallet or adding a hard wallet for increased security.
12. Do I have to pay VAT for the purchase of HEROcoins?
No (more about this here).
13. How much money do the founders hope to make with the ICO?
The Herosphere founders expect a maximum of 14 million dollars (approx. 11.7 million euros) in receipts to be generated.
14. Can the HERO Token be traded or resold on crypto exchanges?
Not at the present moment. The Herosphere founders, however, are trying to have the HEROcoin listed on swap exchanges.
15. Will HEROcoin's share price rise?
No one can predict this reliably at present, not even the founders themselves. What is assured is that from each game pot which players on Herosphere.gg (and possibly other betting platforms) bet on, 1 percent is distributed to all HEROcoins owners.
16. Has the start-up already investors on board?
Yes. In August, Herosphere announced an investment round of 350,000 euros through the business angels network startup300 and business angel Hubertus Thonhauser (former Swiss CEO of Casinos Austria). The young company previously traded under the name thesocialbet and has already received an investment of 300,000 euros from startup300 and the Dimoco founders Gerald and Roland Tauchner in 2016. Together, the three founders still own around 70 percent of the company's shares.
17. Is it a unique idea?
No. Other startups such as Augur, 1ST, Wagerr or UnikoinGold also want to offer cryptographic currencies for online betting, even if there are differences in detail.
18. What happens if the operating company of Herosphere has to close down?
HEROcoins won't disappear then, but will continue to exist.
Editor's Note: Investments in crypto-coins or tokens are highly speculative and the market is largely unregulated. Anyone considering activities should be aware that their entire investment could be lost.