Ecosystem Development
If We Want Bulgaria To Be A Real Innovation Destination Doers Are Needed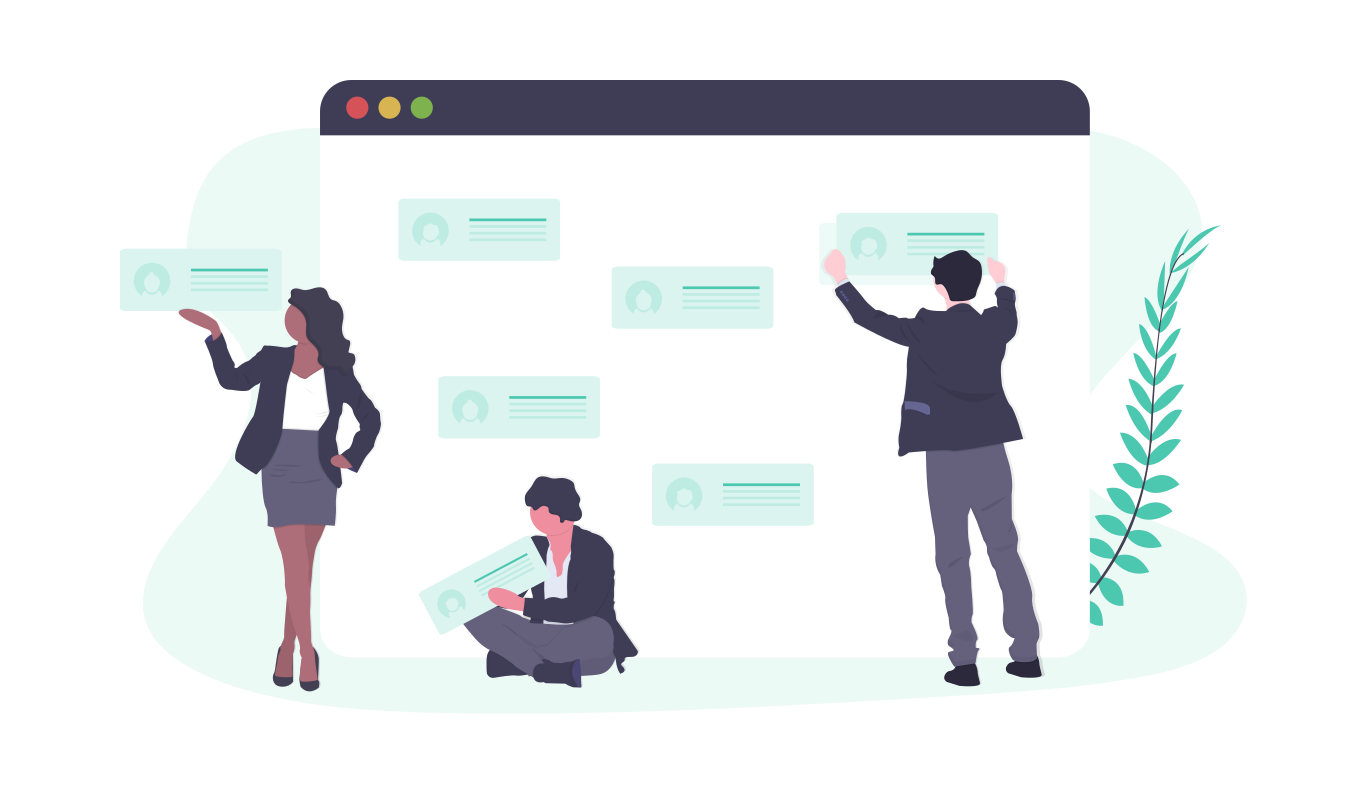 When it comes to the next steps in the development of the local technology sector, Bulgaria is at crossroads. The country does have serious potential to become a destination for innovation and value-added products and services. However, this is not going to happen by itself.  In order to get there, we need to take certain steps and address certain issues. The good old discussions are a starting point but definitely not a tool to do the work. 
In the past, Bulgaria has become a popular outsourcing destination. It all started with telephone and transaction-related services which depended mostly on manpower. With time, we have experienced a technological transition, which required more skilled professionals to provide various IT services and software development. This not only boosted the local knowledge economy but also attracted world-class companies like VMware, Bosch, ProSiebenSat.1, Smule and Uber, which opened shared services and R&D centers. In recent years, the local startup ecosystem has been developing rapidly with ventures like Gtmhub, Payhawk, and EnduroSat that have the potential to achieve unicorn status in the next few years. So, there has been a trend towards higher added value.
The question now is: what do we do next? As a media, the goal of Trending Topics has always been to provide an inclusive platform for a constructive dialogue about the future of the region and make a positive difference for the next generation of entrepreneurs, first-movers and forward-thinking leaders in Southeast Europe.
Thus, together with Noble Hire, a referral-based job board for IT companies, we brought together a diverse set of stakeholders from the community*. For two hours, we discussed together where Bulgaria is at the moment and what should be the next priorities. Everyone had the opportunity to share their perspective and two cents for the road ahead. At the end of the conversation, after putting together everything said several common messages emerged. 
Enough talk, the ecosystem is looking for the DOers to support the creation of Innovation Destination | Bulgaria
We pinpointed seven key takeaways, seven directions to focus our efforts. Now we are initiating the formation of working groups for each of these strategic pillars –  it's time for the rest of the Bulgarian tech and entrepreneurial community to join the common cause  – making our ecosystem a top destination for innovation, value-added products, and services. The working groups will devise actionable plans and start with the execution. Below is the list with all key focus areas of the Innovation Destination | Bulgaria initiative, those who want to support any of them can fill in this short form and we will get in touch as soon as possible.
"We have a solid foundation in the IT sector. We just need more products, more success stories. To become a regional hub we should be more open to international players, not only investors but also participants. You become a real regional hub when you help everyone in the region, not just yourself. I want to see more companies do their core product development here," says George Brashnarov, general manager at Nemetschek Bulgaria, founder of CEO Angels Club, and board member at BASSCOM.
Focus Area 1: Develop the Brand of Bulgaria and the unique identity of the cities in the country
Collaboration between the public and private sectors in Bulgaria has not exactly been there until now but there are indications that may change in the near future.  "We are open to creating a coordinated program for activities with the business sector. We need to proactively communicate Bulgaria as a technological destination," commented Vladimir Danailov, Deputy Mayor of Sofia for Digital Transformation, Innovation and Economic Development.
In the past, there have been attempts for ecosystem mapping and spontaneous country branding initiatives but a unified, consistent, and easy to assimilate message is still missing. The development and communication of informational resources and campaigns is likely one of the concrete steps that need to be taken.
"We observe that Bulgaria is in a passive role, we expect some international investors to come and notice us. We need to be more proactive and go prepared to the IT companies we want here, the ones will provide real added value to the country, added Alexander Georgiev", business development manager at Easy Consult. 
Another key point that was mentioned was that different locations have different types of expertise and consequently would need different positioning, "We should focus more on the development of the brands of cities as hubs, rather than the country as a whole", said Ivaylo Slavov, CEO at Bulpros. 
Focus Area 2: Increase the number of product companies in Bulgaria 
Activities in this focus area can be split into several sub-segments – attracting R&D of multinational tech companies, developing the local startup ecosystem, building a scientific community for deep-tech innovation, and also engaging with foreign talent and representatives of the diaspora that can bring a product mindset to Bulgaria. 
"We need to escape outsourcing. The added value in a project is project management, architecture, not the actual writing of code – this may be exported to other markets, it doesn't matter where the programmers will be – Bulgaria, India, Ukraine, or USA If we build the processes to manage these projects, this great added value will remain here and will not be subject to political and economic change because it will always be possible to move the contractor, but the knowledge will remain here," added Ivan Vankov, Gattaka, a software engineer for Hyperledger, IBM champion for 2018,2019 and 2020 in cloud and blockchain category.
Focus Area 3
:
Increase the number & quality of talent in the tech sector
"It is not so important the company we want to attract, but what is the model we work with. Some skills are missing – data scientists, product managers", told us Andrey Bachvarov, General Manager at BICA Services. The statement for the lack of product and UX talent was also backed by Boris Simandoff, General Manager, Via Bulgaria.
"No matter how many product companies start operations in Bulgaria, there are not that many human resources," added Vankov. 
The point that there is not enough talent in the ecosystem in terms of quantity, not necessarily quality was raised several times. "We do not have a mass of people in terms of quantity – we need to import people from abroad, which means a more liberal regime for highly qualified staff to come here," commented Assen Vassilev
"We need to work on Bulgaria's migration strategy so that it's easier for companies to attract foreign talent, commented Slavov. 
Focus Area 4: Attract scale-up capital 
"The starting point is what unique we can offer.  Right now, in Europe, there is no scale-up capital – not in terms of money, but more when it comes to breaking regulations in established industries. We can try to attract VCs with such expertise," proposed Vassilev. 
Focus Area 5: Educational reforms on a national level
"The biggest thing we have to work on is education, for sure. Product ownership, product management – those are things that are not taught in universities. I think we need to identify all good practices that are already happening and reinject them in the education system. I'd see this to be run by private enterprises and once these private enterprises are successful, then that example can be intelligently copy-pasted into public education, shares Bachvarov. 
Focus Area 6: Define and nurture the right culture
The importance of the sector to have a  common position was also mentioned during the conversation. "Ecosystems are united – in Stockholm, no matter whether you are talking to a coworking, agency or startup, you are told in three sentences what your strengths are" remarked Nadya Sultanova from Innovative Sofia. 
Focus Area 7: Engage the government
"We must all work together to unite the private sector, government and academia," shared Pavlina Yanakieva, Director at Bulgaria Innovation Hub. Dobromir Ivanov from BESCO shared a similar sentiment:  "It's important we build a strong link between education, science, startups, government, and corporations. And to focus on the development of the industries of the future through which to stay ahead" 
Focus Area X: By the way, it's open for suggestions 
Innovation Destination | Bulgaria is a community-driven initiative. So, those who want to take part in it or believe there are some other priority areas that need to be addressed so that Bulgaria accelerates the shift towards a value-adding economy can use the form to share their thoughts. There is always space for the discovery of new opportunities. 
Here is everyone who took part in the first discussion about Innovation Destination | Bulgaria:

Assen Vasilev,  CESC

George Brashnarov, Nemetschek BG, BASSCOM, ESI

Andrey Bachvarov, BICA Services

Todor Gigilev, Dreamix

Ivaylo Slavov, Bulpros

Evgeny Angelov, BVCA 

Boris Simandov, Via

Vladimir Danailov, Sofia Municipality

Nadia Sultanova, Sofia Invest

Dobromir Ivanov, BESCO

Ivan Vankov (Gatakka), Hyperledger software engineer

Alexander Georgiev, EasyConsult

Pavlina Yanakieva, Bulgaria Innovation Hub

Anthony Christov, ARC academy

Irina Obushtarova, Trending Topics

Georgi Ivanov, Noble Hire