Interview
Minergate: This is How One of The World's Most Popular Crypto Mining Pools Works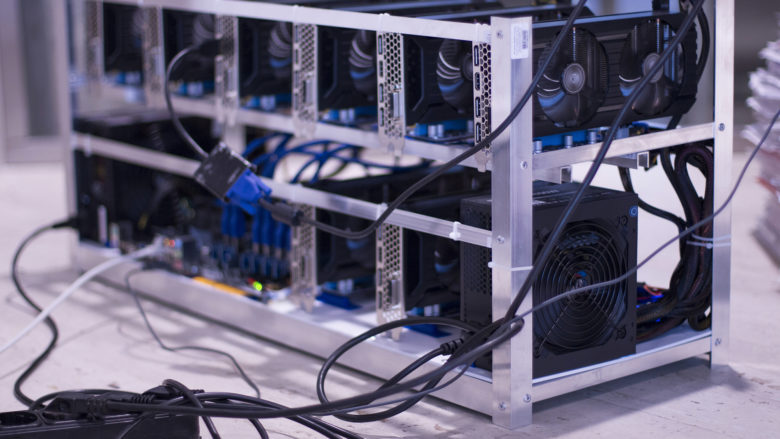 If you want to own some crypto coins, you can go buy them on exchanges like Coinbase or Binance – or you can start mining yourself. The startup Minergate is one of the most famous mining pools for cryptocurrencies like Bitcoin, Zcash, Monero, Ethereum or FantomCoin. The company of the Frenchman Claude Lecomte offers its users a software for Windows, Mac (OS X) and Linux so they can easily start their mining activities at home without deeper technical knowledge. Minergate says that there are more than 3,5 million users worldwide who use the software.
Lecomte, who founded Minergate in 2014 and rarely talks to the press, spoke with Trending Topics about his founder story, how he manages his distributed team and how the mining pool makes money.
Trending Topics: Who is behind Minergate and what's your founder story?
Claude Lecomte: Well, it all started about eight years ago. I got involved with cryptocurrency reasonably early on, and, with a partner of mine, began mining to contribute to the system I believed in. As our small operation progressed, I became more interested in the technical side of mining and wanted to understand it better. I bought my own ASIC mining rig in 2013. From that point on, the idea of a mining pool started taking shape in my mind. I assumed that the potential upshot of mining was twofold.
First, the surging popularity of cryptocurrency and blockchain made it a promising business endeavor. Second, mining was a way of furthering the progress of the crypto industry and helping to build something I felt (and still feel) strongly about. From the start, the aspects of cryptocurrency that were so appealing to me were its anonymity and security, so I think naturally I gravitated towards Monero, and Monero became my next passion. So, in 2014 I founded Minergate, and now here we are today.
+++ CryptoKitties: "We Want to Bring a Billion People to The Decentralized Web" +++
How does Minergate work?
We have a nuclear team of senior developers dispersed all across the globe. Although we are separated geographically, we share a vision that unites us. Step-by-step technological advancement has led us to create unique solutions for pooled mining, take xFast for example. We continuously monitor the emerging demands of our users and develop our project in accordance with them. ​I think we manage to keep most of our users happy with the product, however we do acknowledge that there is always room for improvement and this is what our team is constantly working on.
Who can join Minergate? Are there any legal restrictions?
Minergate is a miner-friendly pool – to use our services, you don't need to have any specialized knowledge. You can be utterly green to the crypto world, and you will succeed with us. That is why Minergate has over 3.5 million users today. All conditions are laid out in our Terms of Service. You must be over 18 years old (or of legal age in your country) and your activity on the pool must fall within the legal boundaries set out by your state of residence. There are no other limitations.
What are the fees for users?
We have an advanced structure of fees, aimed at satisfying both casual users with low mining volumes and more experienced players with serious equipment. The fees are within the industry's average, and you can find more information about it here​. There are no fees for withdrawing funds on our platform, which is possible thanks to our offchain partnership with Freewallet.
What is the business model of Minergate?
Minergate is a service project providing infrastructure for pooled mining for a small fee. Without pooled mining, you have to set up and maintain the support for each currency you want to mine and wait until you find the block to get revenue. We aggregate individual risks and eliminate the technological barrier to allow everyone to use their computational power with maximum efficiency. Also, we have a robust affiliate program, encouraging the invitation of the new users and benefiting affiliates.
+++ Everledger-CEO: "We are moving from the World Wide Web to the World Wide Ledger" +++
Where are your users located?
The electricity costs mainly determine the geography of our users. We can conclude that a lot of our traffic comes from Brazil, USA, and Canada, as well as southeastern Europe, primarily from Russia. Although we are sure that some users access Minergate through VPNs.
By the way, we also have much traffic from Venezuela and Iran. We all read the news, and we are glad that mining helps its adopters thrive in unusual conditions.
How is the mining infrastructure of Minergate working – if there is any – and where is it located?
It's natural to narrate a decentralized structure while working in crypto. We have servers and employees all around the world, without any specific location for our headquarters. So the risks for our users are minimized, and security is increased. Covering different time zones also enables us to help our users better if they ever have problems.
What's the mining output of Minergate?
We currently have mining pools in eleven different currencies and while our miners make up a big chunk of some of the mining output of altcoins ​-​ ​Monero, for example, ​- ​we don't come close to the top in the more mainstream coins. These numbers are changing as we evolve and new coins become available, so that is a difficult question to answer. At the moment, we have 11 mineable coins with merged mining available for several currencies and the recently-launched xFast mining output both for CLI and GUI mining.
+++ Russian investor: "The Most Challenging Thing That Will Affect the Arts Industry is the Blockchain" +++
What is your opinion on Bitcoin? Is it still a good investment?
Actually, we are less about investing, and more about emitting. Speaking more broadly, recently we launched our BTC pool. Bitcoin is the oldest cryptocurrency with a huge number of adopters, and we have launched the pool answering the requests of our partners and users.
What sort of regulations do you think we can expect to see next year? How will it impact the industry?
First of all, we are expecting a more solid legal framework to appear for our business. More and more people around the world start using crypto every day, trading and mining cryptocurrency. It makes no sense to turn a blind eye to it, so we need laws securing property in crypto, and an understandable tax system. The rest of the industry is quite capable of regulating itself. We need a reliable framework, which I think will provide the industry with more stability and confidence. I hope we will see that in the not-too-distant future.