Op-ed
Commission Vice-President Andrus Ansip: "Modernising copyright to help European culture reach a wider audience"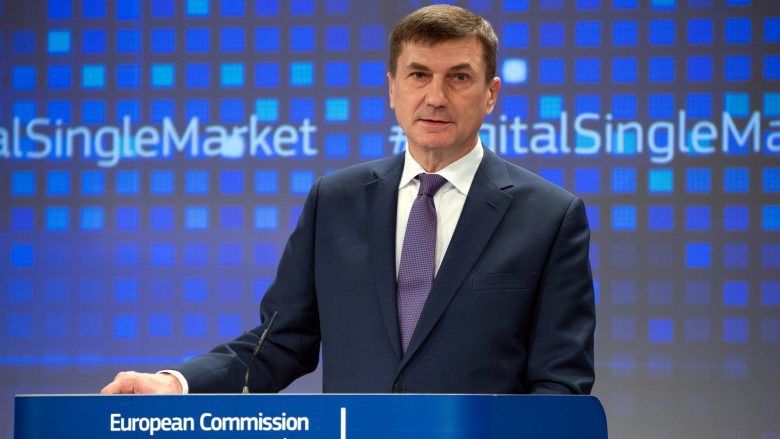 This guest commentary is written by European Commission Vice-President Andrus Ansip (Digital Single Market) and Commissioner Günther H. Oettinger (Digital Economy and Society):
We have both been in politics for many years and have first-hand experience of the push towards digitisation in our respective countries. Now, working together as a European Commission team for the digital future of Europe, we can both measure the distance between today's rules and the realities of the digital age.
Digital technologies have radically changed the way we live, our behaviour, needs and demands. Today, more than half of Europeans use their smartphones, tablets or laptops 'on the move' to access the internet. This figure is even higher for younger people. Mentalities are also changing. Today, 22% of Europeans believe that illegal downloads are acceptable if there is no legal alternative available in their country. Europeans are ready to pay for legal content, and are increasingly doing so.
In Austria, 23% pay to view films and series by subscribing to an online service or purchasing and renting them item by item. 29% consider that being able to travel with the films, music or e-books they pay for is an important factor when they take up a subscription. The market for legally available content has the potential to expand massively, and there is a significant cross-border dimension. The problem is that Europe's copyright laws are virtually unchanged from when they were first developed some 15 years ago when the digital revolution was just taking off. Many aspects are simply out of date, out of touch.
We both know that the copyright debate provokes passionate responses. There are widely diverging positions between those who do not want to touch the current system – and those who want a revolution. But to be clear as well as pragmatic: copyright is an important cornerstone for creativity and cultural diversity, as is the principle of fair remuneration for creators in a new digital reality. This is why we want an evolution, not a revolution.
Our reform should be about balanced and targeted rules that give people better access to the cultural content that they want, while rewarding those who create it, and those who invest in its production. Our ultimate goal is to modernise the rules to help European culture reach a wider public, to stimulate cultural diversity and to open up more opportunities for creators.
Now, seven months after presenting our strategy to build a Digital Single Market, we are ready to act. Today, the European Commission will publish its first legislative proposal on copyright. It is designed to allow people who pay for online content services in one EU country – for e-books, music, games, films, TV series, sport – to use those services when they are travelling in another. Often this is not possible today. We are talking about a new European right for cross-border portability of online content services.
This will be a real change, like the decision to end roaming charges earlier this year. We would like Europeans to feel the benefits by 2017. We need to move fast with our decision-making partners: the European Parliament and Member States in the Council.
We will also present today a political blueprint that sets out the direction of the rest of the planned copyright reform. We will put the next proposals on the table in spring 2016. Along with tackling cross-border aspects, they will include initiatives to support key sectors like education and research using copyright-protected material – essential for Europe's future.
Then there is piracy. Copyright rules need to be properly enforced if we are to curb the extent of commercial-scale piracy that is prevalent in Europe today and robs our creative industries. We also want a fairer deal for those who create or invest in creation when their works are used online. We will look for the best solutions to achieve this objective.
We know some have concerns about our reform plans; for example filmmakers who want to preserve their business model to make films, essentially based on the territoriality of rights. Let's make it clear: we do not want to change anything that works and we do not want to impose pan-European licences. We have been discussing with creators, and everyone involved in the debate, to reach a balanced approach and make sure that copyright continues to drive cultural creation in the digital age. It is now more important than ever to create the right environment that allows Europeans to discover and enjoy culture in new digital ways.