Interview
Revolut founder Nikolay Storonsky: "A banking license will allow us to offer credit and deposit services"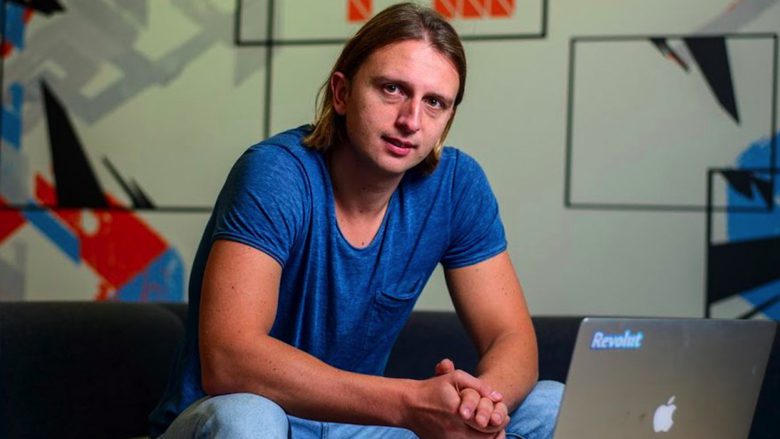 Free global ATM withdrawals, free international money transfers, free money exchange in 25 currencies, and the opportunity to buy and sell Bitcoin or Ethereum within the app: The London fintech startup Revolut of founders Nikolay Storonsky and Vlad Yatsenko has lured more than 1,2 Million users into its simple banking app since launching in 2015. Of course not everything is for free: If you want to use the premium features, like travel insurance, you have to pay a fee of about 8 Euro per month.
Next to other European startups like N26 or Monzo, Revolut is said to be a "challenger bank", trying to undermine the market power of traditional banks by lower fees, better tech and innovating faster. Still, Revolut and others have yet to prove that they can make a profit. By now, these banking startups are burning a lot of their investment money to pay for their fast growing team (Revolut has 300 employees), servers, partners and banking licenses.
Nikolay Storonsky sat down with Trending Topics to speak about the business in Austria and Germany, his view on competitors like N26, the upcoming PSD2 directive, and cryptocurrencies.
Trending Topics: Revolut launched in Austria and Germany last year. How are things going, how many users do you have right now in these countries?
Nikolay Storonsky: We are seeing great growth across Europe, with almost 100,000 customers in Germany and Austria. Our local team led by the Austrian Claudio Wilhelmer is delivering great results. We will release an update on the exact numbers in the near future for both markets. Last November we reached 1 million customers across all our markets and that number will only continue to grow as we launch globally this year, starting in Hong Kong, Singapore, Australia, New Zealand and the USA.
What was the main pain you wanted to solve when founding Revolut?
Revolut was created due to our own frustrations with traditional banks' fees and their legacy systems. We wanted to create a secure, mobile-based current account that allows you to easily hold, exchange and transfer currencies without the huge hidden fees.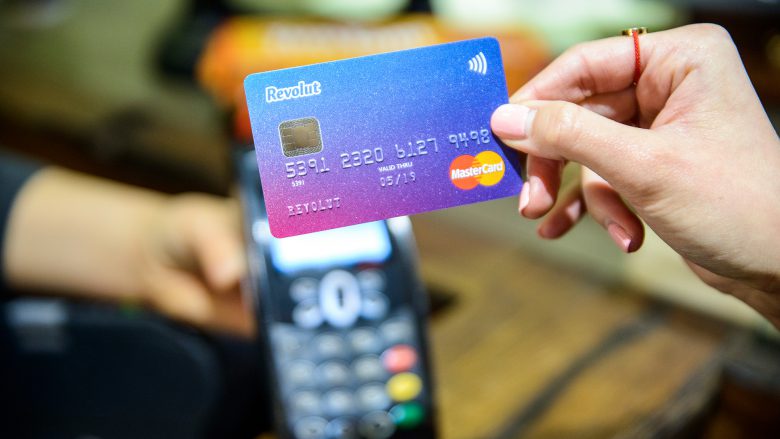 Are people already using Revolut as their main bank account?
Yes, we are seeing a growing number people use Revolut as their main account, with customers receiving their salary directly into their Revolut account and setting up recurring payments to pay bills and rent. We expect this to increase even further once our banking license has been confirmed in a few months' time and more features will be implemented.
You are planning to get your own banking license through the bank of Lithuania. What will that change in terms of business, and in terms of products for users?
Many customers will tell you that Revolut's electronic wallets already feel like traditional bank accounts with an IBAN and a payment card. However, a banking license will allow us to offer credit and deposit services across the European Union thanks to the banking passport system. Revolut customers will also be covered under the European Deposit Protection scheme.
In January 2018, the new PSD2 directive of the European Union is coming. How will Revolut profit from this? Is this the opportunity to get more customers more easily?
Revolut is looking into all use cases and implementations of PSD2 to improve its current offering and we will update on this in the near future. PSD2 is a massive opportunity for new and old players!
Revolut positions itself as a competitor to traditional banks. But it has its own, new competitors like N26 and Monzo. What is the real competition here?
The real competitors are the banks, who are responsible for charging customers hidden fees and saddling them with slow, outdated technology. Like Revolut, N26 and Monzo are highlighting the problems associated with traditional banks, and are trying to match us in terms of customers acquired and services provided.
Revolut has many competitors, as mentioned for example N26 from Berlin. How is your service different from theirs? Could there be a price war between the banking startups?
We are continually expanding our service, and have launched a host of additional features, including cryptocurrency support, travel insurance, device insurance and credit within the last few months. We have also launched Premium and Business accounts, so we are looking forward to seeing what N26 offer as they expand.
Revolut got a huge investment round last year. How are you investing this money, and at what point do you plan to be break even?
We used the investment help us expand internationally and grow our team. We hope to break even soon, as we continue to optimise our costs and infrastructure, and add further lines of revenue to the product.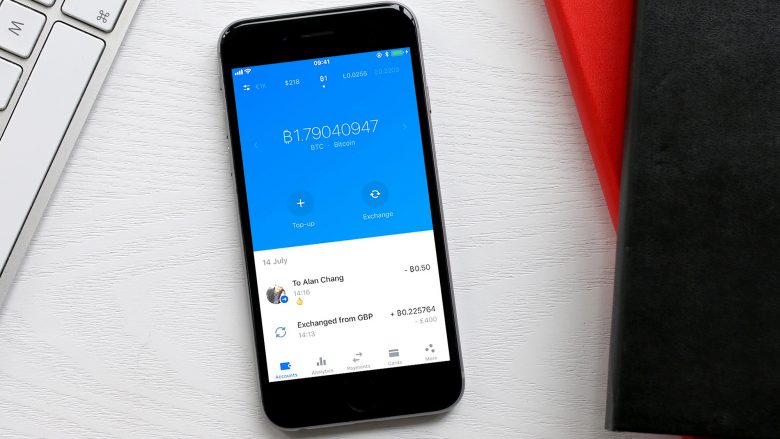 Revolut introduced crypto buying and selling within the app. The timing was great, the feature launched in the middle of the Bitcoin craze. Since when did you work on that feature?
We are constantly evolving our platform based on the feedback we receive from our customers. One aspect that repeatedly cropped was cryptocurrencies, so our team was busy working for months in order to create a simple, fast and transparent platform to seamlessly exchange between fiat and cryptocurrency exposure from right within our app.
How are users adopting the crypto feature?
We've seen huge interest and uptake in our cryptocurrency feature, opening up cryptocurrency exposure to everyone and not just the enthusiasts. We've simplified the complex signup process, removed the high fees and brought cryptocurrency exposure to everyone at the touch of a button.
Will you introduce other cryptos next to BTC, ETH and LTC?
We don't have any solid plans to introduce any other cryptocurrencies at the moment, but we are monitoring our customers' feedback and may choose to implement more cryptocurrency features or products in the future.
Could Revolut become a standalone crypto exchange, or do you need to work together with other exchanges?
We work with several of the most trusted cryptocurrency exchanges to perform the conversions in-app. As a broker, Revolut allows customers to gain exposure to crypto, which is generally seen as a user-friendly option and is therefore suited to the average user.
Do you trade cryptos yourself? if yes, what would you recommend these days? HODL?
Yes, but I wouldn't want to give away my cryptocurrency secrets 😉