Ecosystem
Dealroom: The Most Active European Series A VCs That Invest Outside Their Country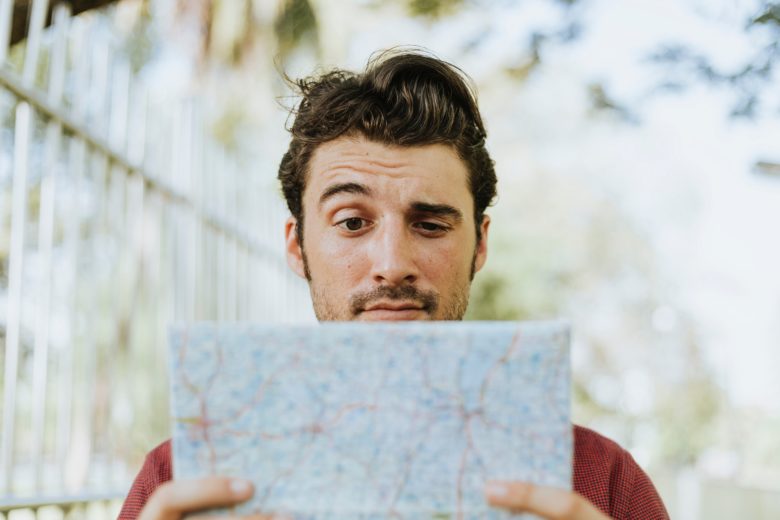 There seems to be enough pre-seed and seed funding throughout Central and Eastern Europe already. Not least, thanks to EU -backed early-stage funds that have been established in the past five years. Series A and later funding rounds, however, are still a challenge for many founders.
In its latest report, the intelligence platform Dealroom in collaboration with LocalGlobe gives an overview of the Series A landscape in Europe. Of course, London, Berlin, and Paris are the three hotspots where over two-thirds of all rounds of this size flow. But what about startups and scaleups that are headquartered somewhere else in Europe, and don't necessarily want to move to one of the mega hubs where operational costs go bananas and talent market is exhausted? 
The old, the new and the mega Series A
There's been a shift in the European Series A investment size in the past years, shows the report. Between 2014 and 2018 the number of Series A investments has doubled. Moreover, the size of the rounds has changed. New ($7-15m) and Mega (>$15m) Series A have become notably more common in Europe relatively to Old ($4-7m) Series A across most geographies and categories, reads the report.
The observation is based on almost 2.3k Series A rounds recorded between 2014 and 2018. Of those, 716 rounds were in the range of $4m-$15m and occurred around the fifth year since the company's founding. Interestingly enough, for 681 of the companies, these were the first funding rounds ever. Does this mean that many companies in Europe already make it to Series A by bootstrapping? We don't really have the data to confirm this and it would mean that close to one-third of European startups don't need seed funding – what the majority of European investors seem to be offering. 
Outside the mega hubs
Here's a list of the VCs that lead Series A rounds (invest at least 30% of the round) outside their countries. To make it all more convenient for fundraising founders, we dug deeper and added the focus of each of them to the table.
VC fund name
HQ
% of qualifies Series A rounds outside of HQ country
focus/ notable investments
Northzone
London
90%

fintech, e-commerce, media, B2B SaaS, companies that take a mobile-first approach// Spotify, iZettle, Trustpilot, Avito, Klarna, Wallapop Lastminute.com, Pricerunner, NextGenTel, and Stepstone

Heartcore Capital
Copenhagen
86%

consumer only VC// Prezi, TravelPerk, GetYourGuide

DN Capital
London
85%

fintech, proptech, travel, digital health, enterprise software, digital media,eCommerce, online marketplaces// Shazam, Auto1, Purplebricks, Endeca, HomeToGo and Remitly

Creandum

Stockholm

75%

fast-growing technology companies within consumer, software and hardware industries// Spotify, iZettle, Billie, Bolt, Voi

EQT Ventures

Stockholm

73%

tech companies //Booking.com, Uber, King and Spotify

Earlybird Venture Capital

Berlin

67%

digital, AI, health tech// Fite, N26, Uber Cloud, UiPath

Accel Partners

London

61%

consumer, developer, security, marketplace, SaaS //Atlassian, Braintree, Cloudera, DJI, Dropbox, Dropcam, Etsy, Facebook, Flipkart, Lookout Security, MoPub, Qualtrics, Slack, Spotify, Supercell, Vox Media

Index Ventures

London

55%

business services, fintech, infrastructure, entertainment //Adyen, Deliveroo, Dropbox, Farfetch, King, Slack and Supercell

Atomico

London

54%

new consumer technologies that have the potential to transform markets

//Supercell, Graphcore, Omio, Klarna, Lilium, MessageBird, MasterClass

Ventech

Paris

50%

B2B software, consumer, hardware, media, marketplace// Biovex, Jimubox

Balderton Capital

London

48%

fintech, AI, games (recent fund) //MySQL, Workable, Revolut

Mosaic Ventures

London

43%

platforms, marketplace, SaaS; mobility &location services, machine intelligence, blochckain&crypto, finance 2.0, computational health// Tray, Blockchain, Nexar

e.ventures

Berlin

43%

the intersection of consumer Internet, media and mobile: enterprise, fintech, marketing, media, food, telecom// Blinkist, Farfetch, Segment

Partech

Paris

33%

enterprises and consumer, software, digital brands, services, hardware, deep tech

//Hyperloop One, Commsignia, Bolt, Brandswatch

Notion Capital

London

30%

enterprise, marketing, fintech, HR tech// Tradeshift, NewVoiceMedia, Workable, Five AI

HV Holztbrink Ventures

Munich

27%

digital, enterprise, fintech, fashion, marketing, home&living media, food// DeliveryHero, FlixBus, Zalando, Groupon, 

Idinvest Partners

Paris

26%

digital, healthcare, smart city// Skrill, Ornikar, AM-Pharma

Octopus Ventures

London

21%

future of health, the future of money, deep tech// Secret Escapes, Depop, Eve Sleep

Alven

Paris

15%

consumer, data tech, SaaS// MailJet, Meero, Wynd

Source: Dealroom.co; The Journey to Series A in Europe; own research