Mission
Social Inclusion Platform Jamba has Started a Crowdfunding Campaign to Build a Career Center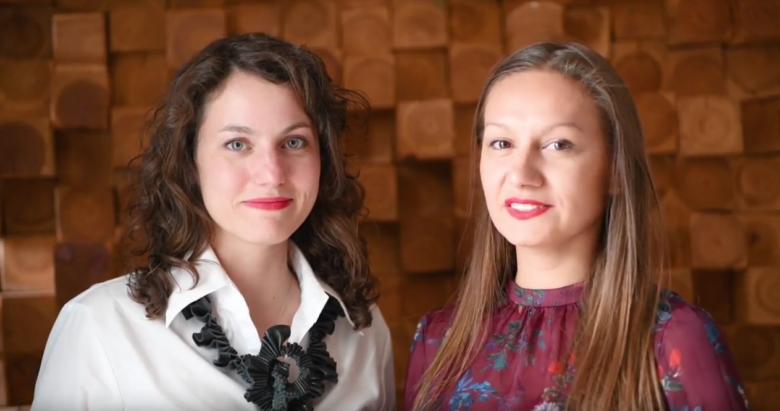 Jamba, a platform that aims to train and find employment opportunities for people with different disabilities, has just started its Indiegogo campaign to create a dedicated physical career center. The campaign will be live for a month and has a flexible goal of $115K.
"Our goal is to train people with diverse abilities for the careers of the future – mostly in the digital sphere. We've estimated that we could train up to 1000 new specialists in the next five years. This is also a contribution that could fill some gaps on the talent market", Joana Koleva, co-founder of Jamba told Trending Topics.
Career inclusion center
Jamba is seeking for $115K to create a dedicated physical space for its activities. So far, the organization has used the spaces of partnering companies for different trainings. The new center, which would be launched in 2019, will host trainings and courses for young professionals, but also for children and youth.
The team behind the project has so far received support in the form of donations of furniture and technical equipment amounting to $ 23K from socially responsible companies. This, according to the founders Iva Tsolova and Joana Koleva, is enough to equip the center. The $115K they are trying to fundraise via Indiegogo will be allocated to the rent of the space for the next 12 months, the maintenance of the center and renovation of the base in order to assure accessibility and equipment of a coffee shop in house – the Social Cafe.
The Social Cafe is an important element of Jamba's plan to make the center a financially self-sustainable project. "The Social Cafe would be run by our heroes. On the other hand we could rent the spaces for trainings and events and apply a typical co-working space business model", Joana explained.
Empowering diverse digital professionals
Jamba, which was officially founded by Iva and Joana in 2017, started as a platform that empowers people with different disabilities. Through workshops and educational courses, Jamba provides its "heroes", the participants in the project, with key competencies, soft and professional skills and then bridges them with companies that would hire them. Jamba targets the over 800K people in Bulgaria with diverse disabilities such as physical disabilities, visual and hearing disorders or intellectual disabilities. According to Iva and Joana, only around 10% of those people are offered the chance to develop professionally and Jamba is aiming to change the statistics.
The professional trainings provided by Jamba are mostly in the digital domain – coding, quality assurance, digital marketing, graphic design, WordPress development etc. The courses are conducted mainly by mentors from partnering companies and could last from several weeks to 6 months.
Over 100 people have been trained so far. In May 2017, the first Jamba "hero" was hired and since then another 80 people have found their career realization through the platform. Jamba partners with over 40 Bulgarian and international companies.
https://www.facebook.com/jambabg/videos/2090824014281412/