Interview
TourRadar CEO: "Our Time Will Come Again to Shine"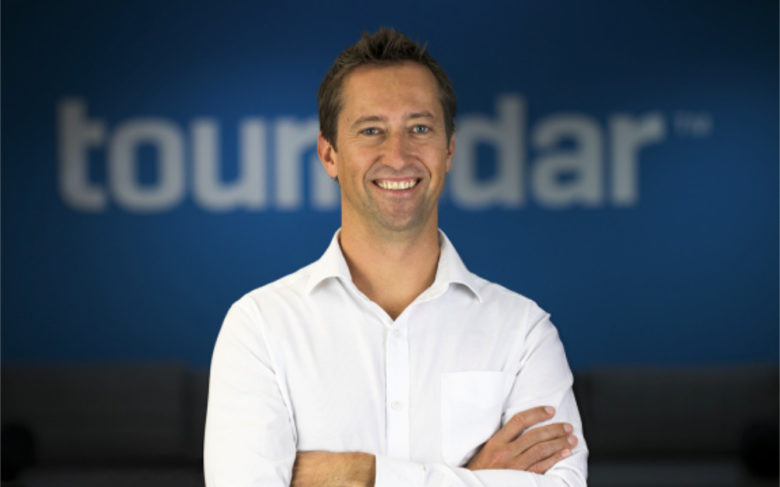 The travel industry was hit hard by COVID – but it is now preparing for its big comeback. Airbnb wants to make its IPO soon, the shares of Booking.com and others are rising again, and the Austrian Scale-up TourRadar has started in the middle of the second lockdown in Germany (read more about it here).
In this interview, TourRadar CEO Travis Pittman talks about how his company and its marketplace for multi-day tours is surviving the crisis, how the future of travel will look like and what TourRadar is doing against over-tourism.
TourRadar is one of the most successful startups from Austria. But 2020 is different: How hard were you hit by COVID-19?
Obviously, the travel industry at large has been hit hard by the pandemic. We started to see a lot of customers look to cancel their trips around the start of Spring. Because of this, we quickly adapted and introduced flexible booking options, meaning travellers can book a tour today and if plans change, they can postpone their trip and apply a credit to a future tour at no penalty. That helped convince customers to rebook their plans for a later date instead of cancelling. Now, we're optimistic that travel will start to rebound as we continue to hear positive vaccine news. In fact we have already seen a solid spike during our Black Friday and Cyber Monday sale this past weekend.
How did you react in the first place when lockdowns started in different countries around the globe?
We had to adapt quickly and it started with instilling confidence in our customers. In that sense, our customer service team has been invaluable. After we introduced our flexible booking options, we also released a set of hygiene measures that tour operators were implementing. This was released based on direct customer feedback. It's a reminder that whatever challenge you face, whether your company is big or small, the solution always starts with your customer experience.
TourRadar this week launched in Germany – just in the middle of the wave of second lockdowns. Why did you launch in the middle of the storm?
We were founded in the DACH region and the Germany launch is something that we wanted to do for a long time. TourRadar is in a unique position in that we can help both the destinations that German customers prefer and German-based tour operators recover from losses due to the pandemic. We made a concerted effort to put our best foot forward in the region so we're ready when travel picks back up again and German travellers have the TourRadar brand front and centre when that happens.
When I read the press release I first thought that TouRadar is now focusing on close travel destinations – like German holidays for German users. Would that make more sense in a closed world?
TourRadar offers both domestic and international destinations for multi-day tours. We have seen an increase in search for domestic trips so we want to make sure we have plenty of those options available for when travel opens back up. The advantage of having so many different operators and countries available is that we have the flexibility to offer tours that make the most sense.
TourRadar is betting on individual tour trips. After COVID-19, how will tourism evolve? Will there be a shift from mass tourism to a more individualized and personalized way of travelling?
There was already a movement towards personalized travel experiences and the pandemic probably escalated it and we've made some great inroads to providing our customers and tour operators with a much better experience when it comes to these types of experiences. Individual travel will always be popular, but it's the connections you make with other people through travel that will always drive people to explore more and enrich their lives. That will never change and that's what group touring is all about.
I guess that these days just a few people book trips. But: Do you see a chance in demand, like train travel?
We're seeing stronger interest in outdoor travel styles like adventure and hiking & trekking. We also introduced more private touring options based on user searches and feedback. However there is a strong indication from our customers that they will go back to the type of travel styles they love when it is safe to do so. The vaccine news ahead of our current Black Friday/Cyber Monday success has been a great indication as well.
TourRadar is a company with more than 100 employees. How did you manage to get through the crisis so far?
I've been amazed at what the team has been able to accomplish over the past months. We've had so much uncertainty in terms of working from different locations and adjusting to international tourism news daily. It hasn't affected our passion towards achieving our vision though. The key thing has been to focus on innovation and challenge ourselves to be better when customers return, which they definitely will do in a big way.
How do you rate the government's aid measures? Did it help TourRadar?
Like many companies, we were able to leverage subsidies and work protection programs in Austria where we are headquartered as well as in Canada and Australia where our other offices are located. This allowed us to retain more staff, innovate and more importantly weather the storm.
How supportive are your investors in this situation? Do they provide more cash?
Our investors have been very supportive in many ways, most importantly though, when the crisis hit they came together still believing in the long term, that the travel industry will bounce back, and we ended up closing a relatively quick internal round of funding.
A big question of the future of tourism is sustainability and the environment. "Over-tourism" is a big problem, even at the peak of Mount Everest. How do you think of a sustainable future of tourism? Is it possible to "guide" internet users to the "right" places?
As a marketplace, we can certainly help encourage people to visit less frequented locations and we have. We've worked with Destination Marketing Organizations like Peru and Jordan to help increase awareness of tours that travel outside of their main over-toured locations, encouraging regional dispersal. Also, the majority of multi-day tours listed on our platform take visitors to different regions and away from overcrowded city centers.
Will you also provide "green" travel options for your customers in the future? Like a package of train travel with eco friendly destinations?
We have several operator partners that are dedicated to eco-conscience, responsible tourism. It is a priority for us to highlight these companies as often and as much as we can (see here).
Airbnb is a big player in your business environment. Its IPO will take place this year. What do you expect from it?
Airbnb is a success story thanks to their powerful brand and innovative approach to home renting. They created a marketplace that didn't exist before, something that we're familiar with at TourRadar. They will have to adapt to the challenges that come with becoming a larger publicly scrutinized company but I think they are in a good position to do so. I also see the fact Aibnb are moving ahead with the IPO and the recent 20-30% rise in stock prices of companies like Booking.com, are a fantastic indication of the belief in the resilience of the travel industry and that even though it is on its knees at the moment, our time will come again to shine.