Guest Post
David Pichsenmeister, cofounder at orat.io: "Why Messengers will be the Future of UX"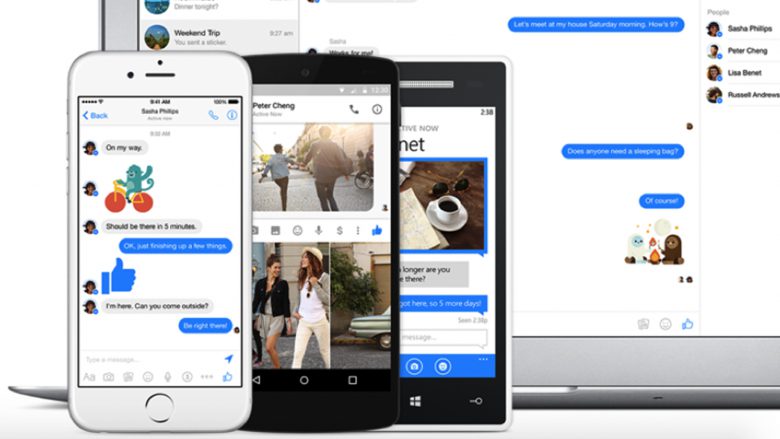 According to a recent study1, an average smartphone user has ~36 apps installed, whereas 1 out of 4 is used daily and 1 out of 4 is never used. 68% of installed apps are in the field of social & communication, led by messenger apps such as WhatsApp, Facebook Messenger and WeChat.
With 900 million monthly active users (MAUs) on WhatsApp, 700 million MAUs on Facebook Messenger or 800 million MAUs on WeChat 2, messenger apps can already be considered as pre-installed on most smartphones. Worldwide, users are spending 50 to 200 minutes with messenger apps per week 3.
Messengers are a Standard Channel for Communication
Messaging is a standard communication habit of our society. Every smartphone user is used to it in some way. Various companies already started to focus on providing their user interface (UI) through messaging. Think of Siri, Facebook's M, Luka or Magic. They need nothing else than a simple text interface. Without a fancy UI, the focus is on providing value through a simple interface which is already familiar to every smartphone user: text messaging.
Familiar Interfaces
Way more important is the fact that users don't need to change their habit of communicating and therefore don't need to learn how to communicate with a new service or app.
Popular messengers like Telegram already started to open their platform to enrich the messenger experience with 3rd party integrations (through so called "bots"). This move attracted a lot of developers who are now providing their services or "apps" through Telegram's messenger platform (see this list of Telegram bots).
Facebook4 is already testing their new service Messenger for Business with selected companies in the US, whereas WhatsApp will open their service to businesses at some point in the future as well.5
We are confident that much more services will be available through text interfaces, because it simplifies the user interaction and will be even more powerful with advanced NLP (Natural Language Processing). This is the reason why we are working on orat.io: to enable businesses to communicate through messengers.
David Pichsenmeister is Co-Founder and CTO at orat.io. Their mission is to super-power mobile business communication via messengers.