Work in Austria: The #1 contact point for talents heading to Austria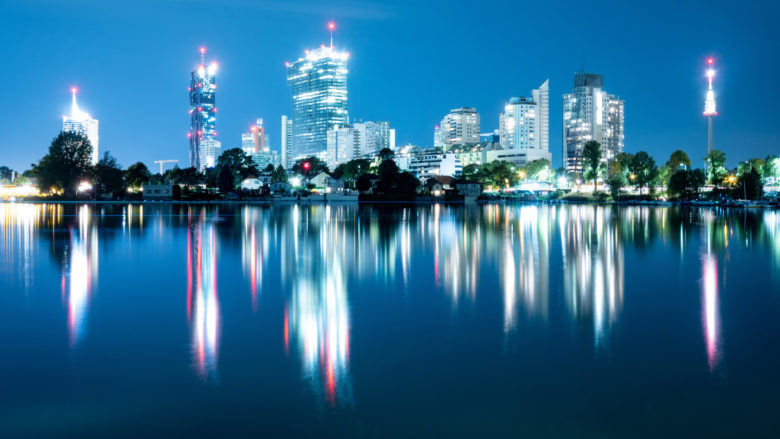 High quality of life, low cost of living, good salaries – plus a booming startup and IT sector. Right in the heart of Europe, Austria has become an extremely attractive location for highly-trained specialists. More and more talented people from all over the world are choosing it as the place to grow successful start-ups, scale-ups, and corporates.
The best point of contact for qualified specialists and their new employers in Austria is without doubt the Austrian Business Agency (ABA), the state's business promotion agency. Its Work in Austria team is dedicated to creating the ideal conditions for attracting the best minds from across the globe. While EU citizens can come to Austria easily, people from other countries have to meet certain requirements. In such cases, the ABA provides support throughout the process.
"Relocation Services is the best point of contact for qualified specialists and their family members who want to come to Austria. Specialists can contact us at any time if they have received a job offer or if they are already in Austria and need support on issues such as the labor market, education system, rent, childcare or authorities," says Olga Markina, Key Account Manager for Relocation Services at Work in Austria.
Relocation Services: Answers all the most important questions
The Work in Austria website, as well as all the information and advice provided by the ABA, is available in both German and English. The team members speak many other international languages too and are always eager to assist.
"We address all sorts of relevant topics, including: How do I send my children to kindergarten, how does the school system work in Austria, where are the registration points, what is a registration form or how do I get the e-card," says Markina. "Most of the inquiries we receive via email concern childcare, registration services, the online tax office and the family bonus."
Jobs in Austria are highly sought-after and bigger companies are attracting experienced international workers into the country. Almost 800,000 qualified specialists already live and work there. In terms of salaries, skilled employees in Austria earn €50,000 per year on average.
Another important financial aspect that should not be forgotten is that the monthly salary in Austria is usually paid 14 times a year – in addition to the 12 monthly salaries, there are holiday and Christmas bonuses. Among the best-paid sectors are IT & Internet, financial and energy/water supply.
Job exchange and recruiting events
As part of its networking service for companies and qualified specialists, workinaustria.com has its own job exchange featuring several thousand vacancies across the country. Both employers and job seekers can use the platform online and free of charge. It also serves as a meta-platform that opens doors to various other job and occupation channels. It's thus a central point of contact that gives international specialists an initial overview of the job market in Austria. Work in Austria also offers recruiting events at which local companies can introduce themselves to international specialists.
The best thing is that all ABA services can be used free of charge. For skilled workers who come to Austria, there's also a guide in the form of an e-book, which offers a good overview of all the key points about moving to the country. Soon, with a view to making the process and information even more accessible, an app for both iPhone and Android will be available. Stay tuned!