15 Mobility Startups Announced For The Finals of the Factory1 Accelerator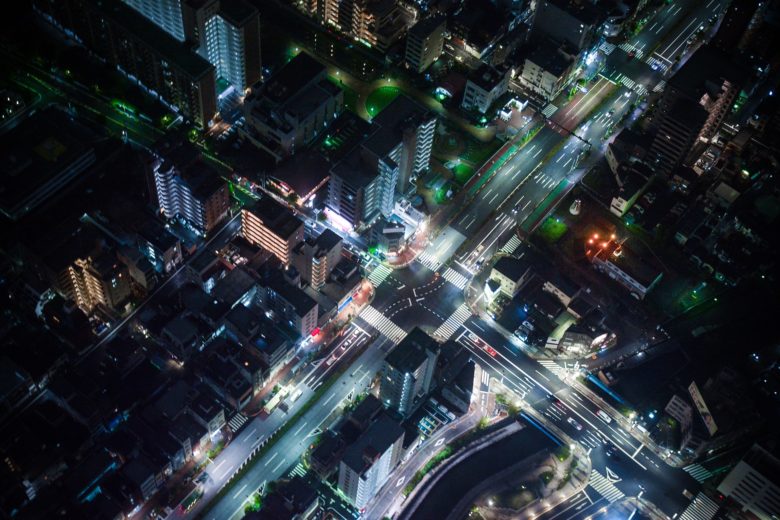 The shortlist for participants of the Kapsch Factory1 corporate accelerator has been finalized. 193 startups have applied for the five-month program. 15 young international companies now have the chance to make it into the "Factory1 2K19" program and receive equity free financial resources and expert mentoring.
The 15 finalists will now go through a bootcamp in Vienna. At the Winner's Ceremony on 27th of February they will pitch their ideas, and Georg Kapsch, CEO of Kapsch Group, will announce four to five winners.
The focus this year is on startups that want to shape the future of mobility. The potential participants come from ten different countries, from Switzerland to Israel and Canada.
+++ "Startups can open our eyes with disrupting ideas": This is how the Factory1 accelerator works +++
Aerostate provides cities and businesses with air quality analysis and 4-day weather forecasts by city district. The analytics tools convert the raw forecast data into realizable findings for apps or IoT applications. The platform is designed to help cities make decisions that impact the city ecology. The startup has its origins in Moscow, Russia and was founded in 2015 by Dmitry Solomentsev.
The Autofleet platform enables fleet managers to transform from fleet management to a vehicle as a service provider. Fleet managers are able to maximize fleet utilisation and revenue while opening up a new "per-mile" business model.
The Swiss startup Bestmile is working on the optimization of public and private fleets consisting of autonomous and  vehicles with human drivers. Their platform helps to deploy, manage, and optimize fleets with any type of vehicle for any type of service. Customers include PostBus, Switzerland's largest bus transit company.
The German startup is developing artificial intelligence for vehicles that will help prevent accidents, among other things. The startup monitors road conditions and traffic flow or the physical condition of the driver and processes the data in real time. Bleenco can detect and analyze not only facial expressions but also body movements and eye focus.
The Canadian startup collects, monitors and analyses traffic movements from the material of surveillance cameras. The company helps urban planners and engineers to prevent accidents and increase road safety through intelligent traffic planning.
The startup from Ireland wants to optimize urban bus networks by combining data from hundreds of sources, like IOT sensors, weather forecasts or traffic monitoring.
Crypta Labs is a cyber security company specializing in secure communication of networked objects. Their Quantum based encryption is designed to ensure the strongest possible level of encryption for critical devices.
+++ Your car will talk to the road. Which will make a lot of cool things possible. +++
Derq, United Arab Emirates
Through the use of Artificial Intelligence and connected vehicle technology, Derq can anticipate and prevent car crashes. The startup is based in Dubai based and originally a spin-off from MIT. In 2017 Derq went through the renowned Techstars accelerator.
Exeon Analytics uses machine learning to analyze activities in a corporate network and to identify and investigate malware infections and data breaches hiding in regular network traffic. According to the Startup this allows the customers to find the so-called needle in the haystack and transform collected log data into actionable security insights.
Flx, South Africa
Flx is a platform that can organise the transport of commuters that work at the same company. The platform allows to supplement public transport with private or shared transit solutions. Flx provides this service as a "Software as a Service" platform.
The Swiss startup GoodVision analyses the material of public transport cameras using Artificial Intelligence. The platform offers a visualization of the data material and automates traffic counting, for example. The analysis also helps city planners and shops to find a good location.
Imburse offers companies a "Payment as a Service" platform that makes it easier to integrate all available payment technologies into existing IT systems. This enables IT costs to be reduced, improved financial processes and new customer-oriented products to be developed.
Objectbox has developed a database that is especially optimized for small IoT and mobile devices. The database needs less than 1 MB storage space and, according to Objectbox, is many times faster than competing products.
Ondewo develops AI-based chatbots and language assistants that enable automated but natural conversation with customers. The platform is designed to enable companies to implement conversation-based product ideas (e.g. chatbots, language assistants, robots, smart home, IoT etc.) in order to interact with their customers around the clock at low cost.
HD Vision Systems has developed a 3D scanner that helps robots see better. The system consists of arrays of discrete cameras that scan all optical information of objects. This data, coupled with machine learning, gives it a head start over other optical sensors.