BULGARIA
BESCO launched the initiative "Bulgaria ❤️ Startups". Can local politicians really nurture the startup ecosystem?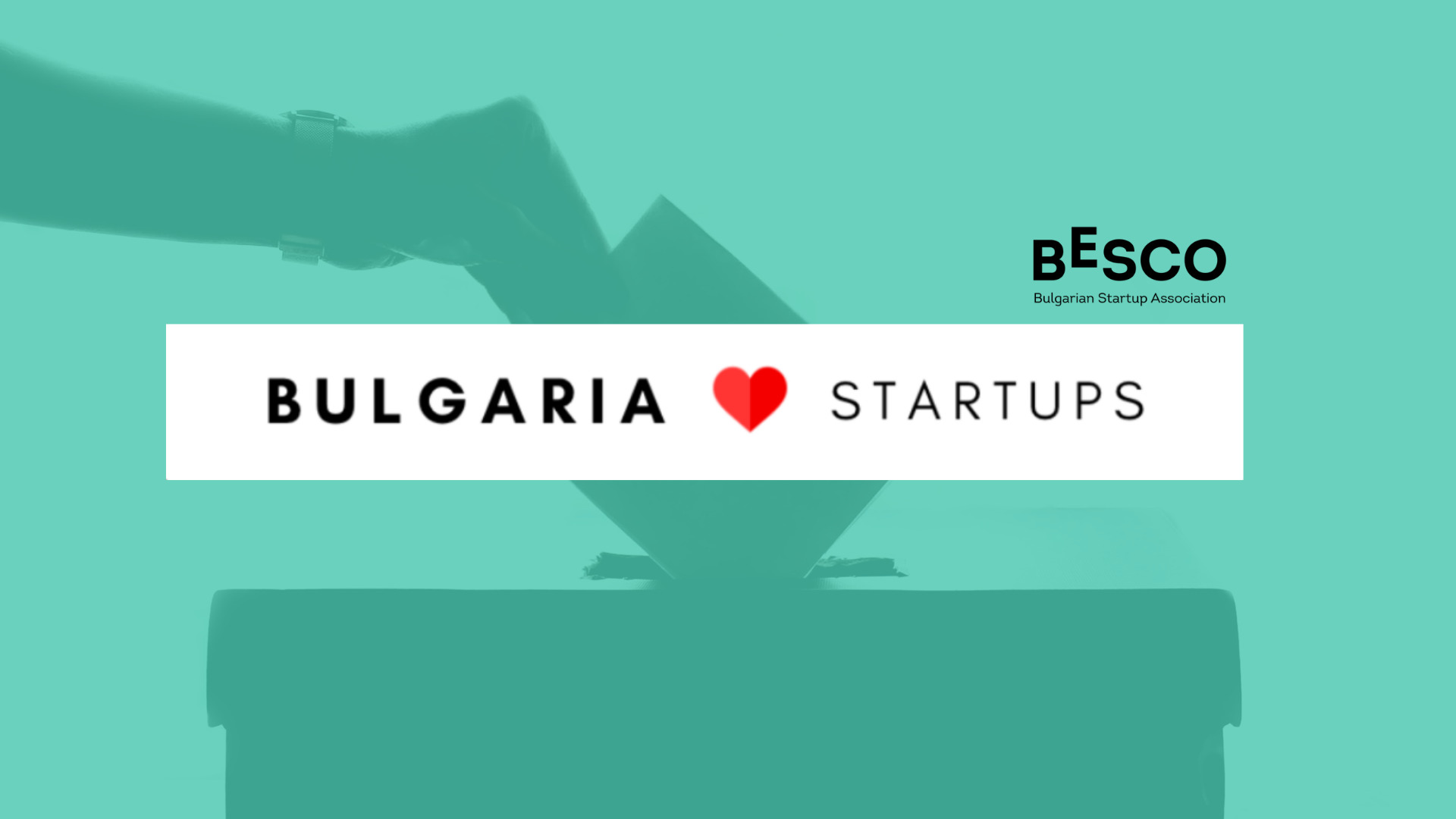 Bulgaria is currently going through some major changes in the political system. With Parliament elections going on for the third time this year, the need for new people in the political life and serious reforms in many sectors is getting even more visible. Many hope that more political parties will focus on developing a proper ecosystem for the local entrepreneurial and science projects, SMEs and future talents.
The Bulgarian Startup Association (BESCO) announced the start of "Bulgaria <3 Startups". The initiative currently brings together more than 20 representatives of various political forces in the country and aims to demonstrate the public support of active politicians from all political parties on issues related to digitalization, innovation, and socio-economic progress, through high value-added industries. 
"Bulgaria <3 Startups" will focus on the economic, social, and technological future of Bulgaria. All participants stand behind the idea that the national consensus is the basis on which the set of necessary reforms can be implemented, which will position Bulgaria on the European technological scene, close the eternal cycle of "catching up" and give perspective on the development of "Legislation in the fields of autonomous cars, robotics, space technology, nano and biotechnology, the Internet of Things" and others. 
"The project is inspired by the belief that the Bulgarian startup ecosystem is an area that needs supra-party consent and that the path of our country's progress goes through unification, focus and prioritization of high value-added industries," said Dobromir Ivanov, Chairman of BESCO. 
The "Bulgaria <3 Startups" promises better access to capital, talent, and "ease of doing business". How exactly this would happen is not disclosed, considering the quite controversial relationships between many of the political parties involved. Here you can learn more about the politicians and the specific policies they will commit то.
It is hard not to notice that the launch of the initiative overlaps with the beginning of the political campaigns for the upcoming elections. The Trending Topics team is looking forward to the development of the project and deeply hopes this idea would positively impact the startup ecosystem in Bulgaria and is not just another empty promise for change from the local politicians.