#regionalnews
Blueground: Greek Real Estate Startup Raises $20M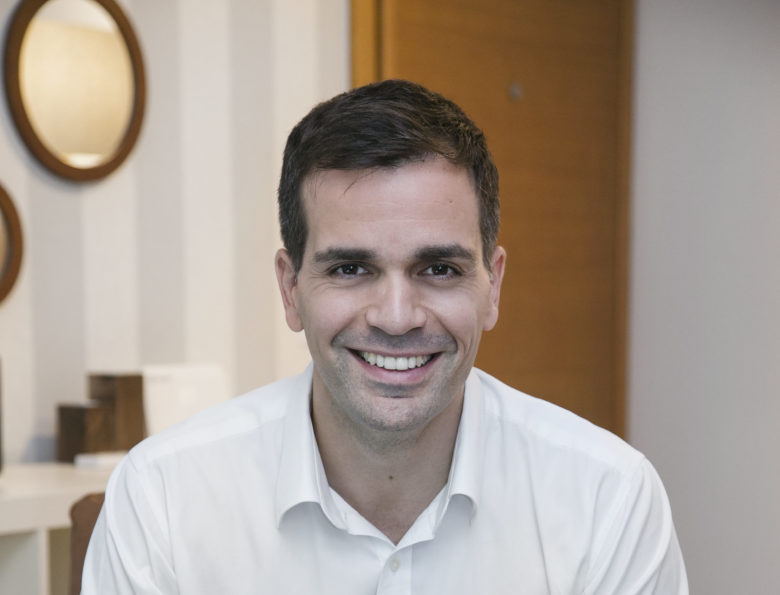 In the last few months, we've been on the lookout for success stories from South East Europe. Most of them are still in the making, but every once in a while, we come across hidden gems like Blueground – a Greek real estate company that recently announced a $20M investment round in the US.
Blueground is a tech startup leasing apartments in central locations and upgrading them to fully furnished homes suitable for business travelers and expats.
Home while on the road
The company was founded in 2013 by Alex Chatzieleftheriou who prior to Blueground worked as a consultant for McKinsey & Company. During his career, Chatzieleftheriou spent a lot of time on the road and often got frustrated with renting apartments.
"I've lived in 15 cities in 14 different countries, so I can tell you from personal experience that renting an apartment can be tedious. l then realized the need for a comfortable and private atmosphere that includes a full kitchen for eating healthily while away and additional living space for relaxing or socializing," explains Chatzieleftheriou. That's how he came up with the idea for Blueground – a place where you can feel at home from day one.
Blueground seeks to solve many of the hassles that expats and business travelers experience including a lot of paperwork, time spent finding the right location and cost of furnishing a new space. The minimum stay at a Blueground location is 30 days with the option to extend it up to a year or longer.
Rentals for business travelers and expats
Typically, the company partners with real estate developers and leases numerous apartments before they hit the market. Then, they furnish and equip them with the goal to hold them for many years. Blueground ensures landlords 100% occupancy by signing long-term leases with higher yield and steady cash flow of rental payments.
"For developers, we truly are an ideal tenant: we take on multiple apartments while dealing with all maintenance issues professionally and we make rent on time," the founder tells Trending Topics.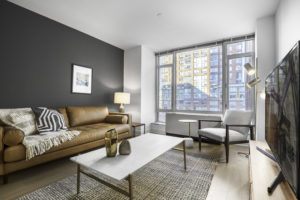 Airbnb is not a competitor
According to Alex Chatzieleftheriou and his team, Blueground has a completely different offering from Airbnb and other competitors in the real estate and hospitality industry. Unlike marketplace models, Blueground provides maintenance and facility management of its listings. It is similar to a large vacation rental manager that develops its own software. "We are developing innovative financing solutions for landlords, securing maximization of their property rental yield. We are focusing on in-house developed technology to streamline operations end-to-end.", adds Chatzieleftheriou.

Blueground's in-house technology automates procedures and provides a seamless experience to the tenant. A proprietary online booking and payment platform, a guest mobile application that covers all interactions with tenants as well as a multi-aspect operations system improves internal efficiency. Compared to hotels, Chatzieleftheriou claims that the service is cheaper and more suitable for long-term rent.
From Athens to New York
Blueground was founded in 2013 in Athens. In the same year, it publicly announced raising around $7.5M in funding from various angel investors, one of whom is Apostolos Apostolakis, currently a partner at VentureFriends, the National Bank of Greece, and investment firms. After the latest investment round announced in March 2019, the company funding tops $28M at an undisclosed valuation. One of the most prominent investors on its board is the NYC-based entrepreneur Kevin Ryan, founder of Business Insider and MongoDB.
For the last three years, the company has been tripling its annual turnover. "Moving forward into 2019, our goal is to further strengthen this growth momentum and quadruple it", adds Chatzieleftheriou. According to him, in most cities Blueground operates, the occupancy rate is around 95%.
Rigorous expansion
It took the founder and his team five years to expand in nine cities across three continents. Currently, they lease more than 1,800 apartments in New York, San Francisco, Dubai, Istanbul, Athens and more. "We started out in Europe and the Middle East but quickly expanded in the USA, because the need for fully furnished apartments is evident in this market. We will be launching in new cities in the USA and Europe," says Chatzieleftheriou.
The Blueground team chooses carefully its destinations. Most important criteria is the size of the rental market. In addition, they consider the demand for furnished apartments, the competition, the availability of quality apartments and the importance of the city as a business hub.
With its fresh capital, the company plans to expand its operations within existing locations and open new markets. A chunk of the money will be invested in technology and product enhancement aiming to improve the experience of landlords and guests. The team's goal is to reach 50 cities and 50K apartments by 2023. Right now, the company has 300 employees worldwide and on-the-ground teams in every city.