Exclusive
Google buys 41 percent of Austrian IT company StreamUnlimited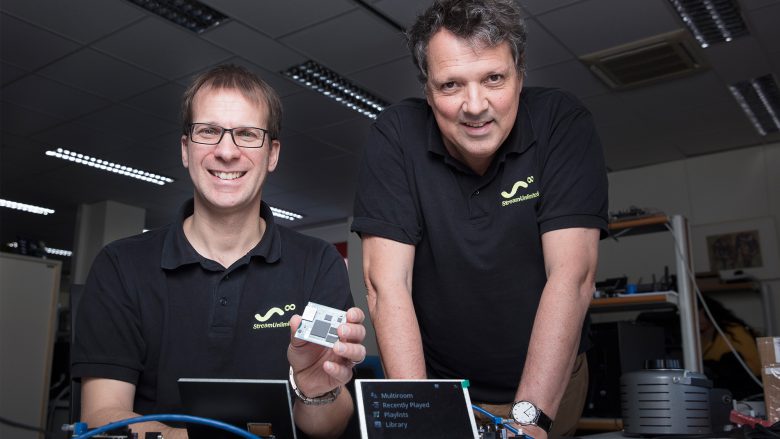 It is the first time that Google is investing bigly in an Austrian company, and it should have remained a secret. But as research by Trending Topics has shown, the Internet company from Mountain View has bought 41 percent of the Viennese IT company StreamUnlimited. This is evident from the entry in the Austrian commercial register. The transaction took place at the beginning of October. More precisely, Google Ireland Limited has invested in the Viennese company, which currently employs around 90 people.
The four previous shareholders of Stream Unlimited – Ludwig Ganneshofer, Edwin Magerl, Markus Rutz and Frits Wittgrefe – each continue to hold 14.7 percent of StreamUnlimited and together hold more than 50 percent of the company's shares. Google denied to make an official statement regarding the deal.
+++ Deutsche Version des Artikels +++
Voice Assistants, a Business of the Future
StreamUnlimited has developed "Stream SDK", a technology that bundles all the audio functions needed in digital loudspeakers. Of particular importance is the linkage to the voice assistants "Google Assistant" and "Amazon Alexa". Manufacturers of consumer electronics in the audio sector can use "Stream SDK" to integrate voice control into their products. The Viennese company around CEO Frits Wittgrefe works with companies such as JBL, Insignia, Onkyo and Panasonic, among others, which have integrated "Google Assistant" technology into their new smart speakers.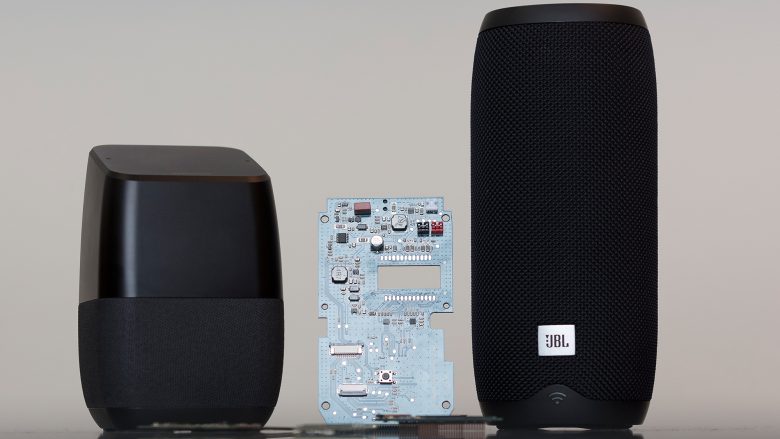 "Google and us, we are like a boy and girl who have been working in the same department for three years and then fall in love. I can't tell who started it," Wittgrefe says about the deal. Google has been a very good and close partner for a long time. He wouldn't say anything about the size of the investment, though: "We've agreed with Google that we won't disclose any information about it."
So, let's look at the numbers: StreamUnlimited reported a balance sheet total of €3.1 million in the 2016 financial year (2015: €2.6 million). This, taken together with the 90 employees, the percentage of the investment (41 percent) and the high growth in the market for language assistants, must add up to an investment of several million Euro.
StreamUnlimited generates most of its revenue abroad and, according to its own information, has an export quota of 98 percent. In the summer of this year, the company was awarded the "2017 Export Prize" in the "Information and Consulting" category. The fresh capital is now being invested in further expansion: "Google wants us to continue to roll the technology out at full speed. We will massively expand our headquarters in Vienna and open offices in California and China," says Wittgrefe.
Currently, C++ developers are urgently sought after at the company's offices in Vienna's 10th district. StreamUnlimited's headquarters is situated in Vienna's "Hightech Campus", where other IT companies (including USound) are located as well. StreamUnlimited is supported by M&A advisor i5invest with headquarters in Vienna.
Amazon Alexa stays in the mix
Despite Google's investment in StreamUnlimited, the Viennese company can continue to offer the integration of Amazon's language assistant Alexa to hardware manufacturers. "We can continue to work with whichever customer we want, just as before," says Wittgrefe. "Of course, we will continue to work very closely with Google."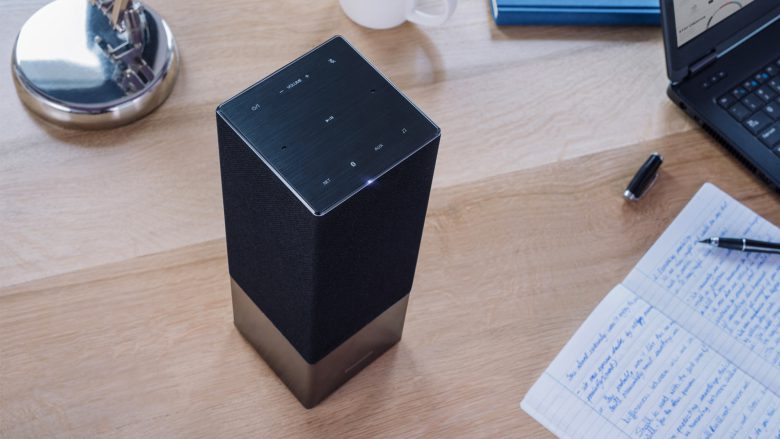 Currently, Google, Amazon and Apple are competing fiercely in the smart speaker market. Amazon got a head start and has captured a market share of 70 percent in the U.S. with the early launch of its echo devices. But Google is pushing back with its "home "devices, which are fully integrated with the Google Assistant. With the integration of the smart Google Assistant into devices from manufacturers like Panasonic, however, we may soon enter another phase in this battle for dominance in the smart home. With the help of StreamUnlimited's technology, Google's voice control could soon be found in many more audio devices.
StreamUnlimited emerged in 2005 from a development team of the Vienna-based Philips Audio Video Innovation Center. Between 2001 and 2004, the team developed the first streaming devices for audio and video clips, the first MP3 players, DVD recorders and early products supporting HDMI and Wi-Fi technology. Until now, the company, which employs developers from more than a dozen nations and uses English as its corporate language, has successfully flown under the radar of the public. With the investment of Google, it has advanced to the forefront of European IT companies.