Deals
AWS Consultancy HeleCloud Acquires Software Development Company DataStork For Additional Cloud-Native & Machine Learning Capabilities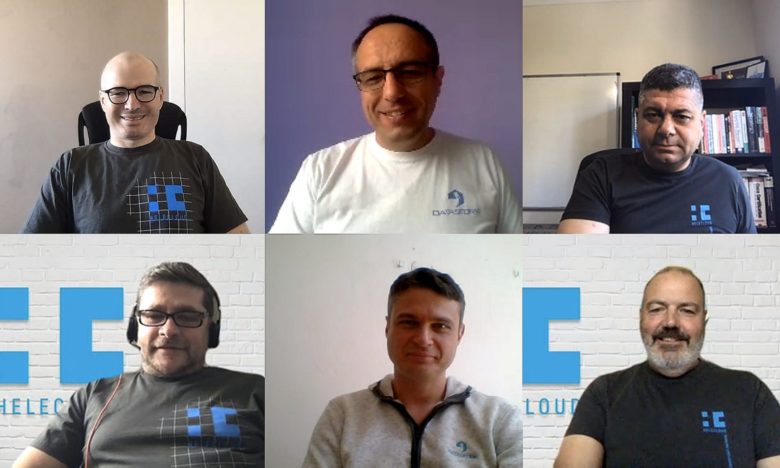 HeleCloud, a multinational Amazon Web Services (AWS) consultancy with offices in London, Sofia, and The Hague, announced the acquisition of DataStork, a Sofia-based software development company focused on cloud as well as big data and machine learning services. The deal has been backed by an investment from BGF, a British growth equity investor. 
"Together, HeleCloud and DataStork will be better equipped than ever to help our customers transform their legacy applications, innovate beyond conventional software to build Cloud-native systems, derive intelligence from their data and grow their business on the AWS platform. The acquisition is also expected to result in greater efficiencies and increases our market share," commented Dobromir Todorov, CEO and Chief Cloud Officer of HeleCloud. 
With this acquisition, HeleCloud, whose main markets are currently in the Netherlands and the UK, will continue to grow towards its ambition to be a leading partner in public cloud services for European businesses. HeleCloud has already been operating at the highest AWS consulting partner tier level – Premier.
Founded in 2016, DataStork has been developing software solutions for a number of corporate customers, for example, Financial Times, Uber, and Bosch but also startups like predictive optimization venture Transmetrics. Over the past four years, the Bulgarian IT development company has grown its team to over 20 engineers who cover a wide range of technological capabilities, including microservices, Internet of Things (IoT), serverless computing, DevOps, big data, and elastic systems. In 2019, DataStork registered revenue of just under €1m in 2019 (€983k).
Ultimately, DataStork reached a point where it needed access to new markets and given HeleCloud's aggressive expansion efforts acquisition talks started at the end of last year. The two companies have been working on projects together since 2017.
'From a technological perspective, there are many synergies – HeleCloud makes cloud migrations, and we have experience in scaling applications. One of the main obstacles to the migration of legacy applications is that they cannot take full advantage of the AI ​​and big data capabilities of the cloud infrastructure but we have experience in just that. DataStork has also built expertise in hybrid clouds so we can complement each other in this area very well. Infrastructures are becoming more complex and managing large teams is unprofitable, so AI will become more important, and that's another area in which we have experience," explains Doichin Iordanov, founder and CEO at DataStork.
Financial details for the deal are not disclosed and DataStork will continue to operate under that brand name but will be fully-owned by HeleCloud. The companies will continue to develop and integrate their closely linked portfolios of services over time.
This is the second acquisition for HeleCloud since 2019, when as a part of its European growth strategy, the company acquired OlinData, an AWS Advanced Consulting Partner based in the Netherlands specializing in open source infrastructure.