Austria
Iron Mountain Interactive: New Viennese gaming startup scores $3 million investment from China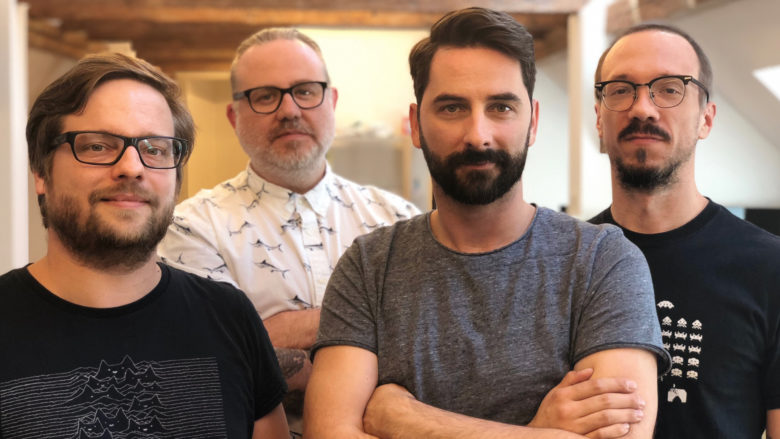 In 2017, they had to close down their former gaming studio, but now they're back – bigger than ever. Last year, Michael Borras and Helmut Hutter went bankrupt with Socialspiel (Trending Topics reported). But that did not stop the two Austrian gaming veterans to found their new gaming startup Iron Mountain Interactive together with the co-founders Philipp Seifried (ex-Bobblebrook) and Peter Ehardt (ex-Rockstar Games, ex-Sproing, ex-Socialspiel).
Iron Mountain Interactive has now announced that it has received $3 million investment from China in the Series A financing round. Investor is Oasis Games Limited, based in Beijing, a wholly owned subsidiary of the listed Chinese company Dalian Zeus Entertainment. Not well known here in Europe, Oasis Games is behind the RPG "Legend Online" with around 50 million users worldwide.
Publisher of "Legend Online" invests
"The financing is being used to continue growing our operations and financing production on two PC/Console games, both with 2019 release dates", says Michael Borras, CEO of Iron Mountain Interactive.
"This long-term, strategic partnership with Iron Mountain Interactive is our first investment in a Western company and further strengthens our publishing portfolio and stable of development talent, as this team's long and impressive track record for developing high-quality, unique gameplay experiences for both Western and Asian audiences, will resonate with our international player base," said Yuhui Wang, Chief Executive Officer of Oasis Games. "This partnership marks yet another milestone in our ongoing strategy for growing our business in the Western market, together with our partners at Sony Interactive Entertainment Asia."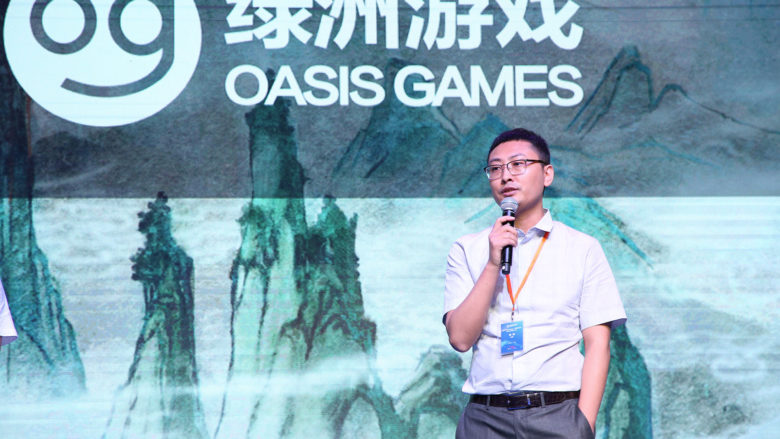 China goes West
Oasis Games grabbed 11.1 percent of the startup in 2017 as part of a seed round and increased its stake to slightly less than 25 percent in the course of the new investment round. According to Iron Mountain Interactive co-founder Borras, the goal is to build the startup into an "Oasis Games" for the Western market and to create "high-quality online multiplayer games".
The investment of Oasis Games in Iron Mountain Interactive is remarkable, as it is the first engagement of a Chinese company in an Austrian startup. The interest of Chinese companies in the European start-up scene has been growing lately. The Berlin-based banking startup N26 of two Austrian founders, for example, got the Chinese multi-billion-dollar-company Tencent as an investor this year.
Currently, a 12-member team in Vienna is working on two game titles that are expected to hit the market for PC, PlayStation 4 and possibly other consoles in 2019. By the end of 2018, the team will be increased to 20 employees with the help of the fresh money.
PC and consoles instead of mobile
In September or October – an exact time has not yet set – Iron Mountain Interactive wants to announce new details on the first game that is currently being worked on. It will be an online multiplayer for the "Hero Sport" -Genre. Oasis Games has a strong strategic partner, Sony Interactive Entertainment Shanghai, to help push upcoming games to platforms such as Steam and PlayStation.
With a focus on PC or console games, Borras and his team return to their roots. The attempt to score with Socialspiel in the mobile sector failed in the previous year. "The Free-2-Play mobile market is very aggressive and requires huge marketing budgets", says Borras. But on ​​desktops and consoles, Iron Mountain Interactive senses the chance to attract users for new games, for which they pay.
The Chinese market is an important one for the startup – as its name shows. "There is actually an Iron Mountain in China which has a lot of philosophical and historical references in Chinese literature and history. The name we felt communicated a solid and rich imagery, especially for games company, where we may create rich, interactive and fantasy worlds for our games", says Borras. "We then realized there is a boring documents company in the US that is named "Iron Mountain" so we've since became Iron Mountain Interactive."