Startups
Teenovators: Bulgaria's Next-Gen Entrepreneurs Offer Out-of-the-Box Solutions to Common Problems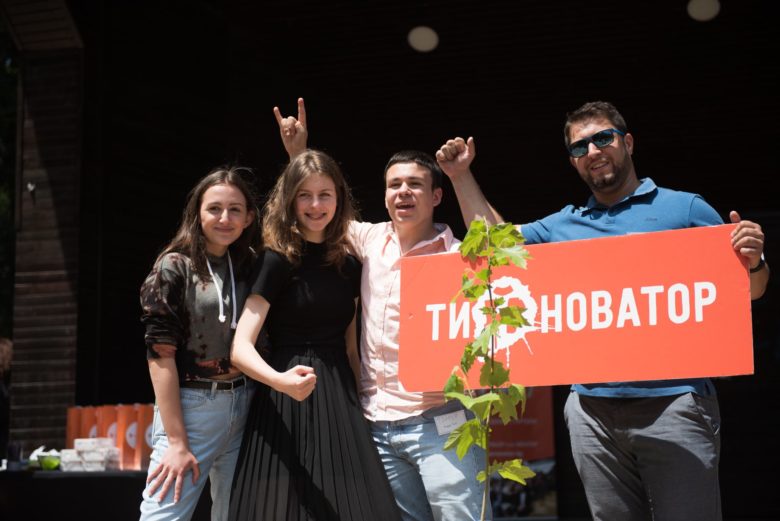 Did you know that satellites launched in space actually never return to Earth but become cosmic waste?
Have you ever wondered how to get rid of all unnecessary stuff in your house and make some money out of it with a single click or by calling the right people?
Can a computer game help us deal with common emotional drama?
If you feel lost in this variety of ideas, imagine how the jury and mentors felt at the Teenovator Weekend that was held online from Sofia, the capital of Bulgaria, on February 27-28. This year, the event brought together 27 ideas by 10 and 11-grade students from several local cities. If you're looking around for Bulgaria's next-generation business leaders, make sure to keep these teenovators on your radar.
Teenovator: a growing nest of future business leaders
Teenovator is a network of entrepreneurship clubs spanning in seven Bulgarian cities. In 2020-2021, it reached 150 teenagers. The initiative aims to inspire young people to tackle problems creatively and develop the skills necessary to launch and develop their own business ventures, when they are ready for them. Crucially, the program strives to show them that they can design a future for themselves regardless of their zip code.
Teenovator is an initiative of the Proznanie Foundation, a youth-focused NGO, and has been modeled on Slovenian high school startup incubator Ustvarjalnik. Leading NGOs and business representatives and investors judged the student projects in this year's event. The next step is the final pitch, which will take place in Sofia in May – June, 2021. Last year's winner, EduBots, a robot kit for beginners, has already started a business.
+++EduBots: The Teenage Entrepreneurs Working On Making It Easier For Kids To Learn Robotics+++
UniFruit brings satellites back home
The last few weeks have certainly brought some good news about Bulgarian breakthroughs in cosmic business. Bulgarian nano-satellite maker Endurosat strengthened its partnership with Elon Musks's SpaceX, while the Physical Faculty at the Sofia University has launched a project offering free aerospace technologies training with the support of the European Space Agency.
+++Bulgarian Startup EnduroSat: On a Mission to Take Space Commercialization to the Next Level+++
Slavi, Victor, Konstantin and Joana, the authors of the UniFruit project, will certainly need some good space education. Their technology brings satellites that have already completed their mission in space back to Earth. The satellites, just like any other spacecraft, accumulate as waste and pose a real and present threat to space tourism, a future trend that is gaining growing popularity. Using a navigation system to shoot out the so-called "balls", UniFruit safely return the satellite to the place where it flew off. Slavi said that
"the road to the stars" is "the road to the future"
"We believe that the greatest advantage of our idea is that it is unique – there are no other companies/startups specialized in cleaning up satellites. One of the toughest challenges ahead of us is to convince the world how significant this problem is," Victor told Trending Topics SEE, adding that
space waste is set to increase tenfold
"It is time to find a solution to an urgent problem that can hamper space research before it has reached even a fraction of its potential," said the young entrepreneur.
White Room for cleaning your house… and your mind
2020 has changed the way we view consumption with many people turning to minimalism as a way to deal with small living spaces. Bulgarian projects targeting this problem such as Kiler.bg are developing various solutions amid growing demand for online platforms where people can sell or exchange items they no longer need.
However, Angel and Vasilena's White Room is an innovative service that has no analogue in Bulgaria. They offer the full range of services for anyone who wants to get rid of unnecessary stuff in their home and make some money out of it.
"We are all buried in all kinds of unnecessary items which we haven't used in years or don't even know exist," Angel told Trending Topics SEE. "With the White Room we offer a service to help everyone get rid of their useless items either personally or by providing them resources to help them do it by themselves and then we go to their place and buy those items which we later sell or donate/recycle.
Free your house, free your mind
is their slogan. The teenagers behind the White Room believe that their project doesn't need a big budget to start nor a lot of time and special skills. The greatest challenges is spreading the idea of minimalism and non-consumerism to the world and actually making the service profitable.
+++The Consequences Of The New Home Office Era+++
Psych, a role-playing game for the soul
Online games are a much needed getaway for many people looking to escape the stress of our modern age. Amid the COVID 19 lockdown,  even more people went online, offering businesses and mental health experts alike an opportunity to look for ways to reduce stress, improve work-life balance, and at the same time keep labour efficiency and productivity.
As part of the Teenovator Weekend, Nadya and her fellow-entrepreneurs presented a computer game project that helps teenagers deal with the most frequent triggers of anxiety and stress caused by the long lockdown. Psych is a computer game based on algorithms developed together with psychologists. The game recreates real-life situations and provides solutions to problems and opportunities to set in place useful habits through gaming. Psych is only the beginning as the team, according to the team, who want to create a game for the soul that can help businesses and people alike.
+++iUVeda: How Stanimira Grigorova Combined The Ancient Wisdom Of Ayurveda and AI to Create A Mobile Burnout Antidote+++