remote mode
The Consequences Of The New Home Office Era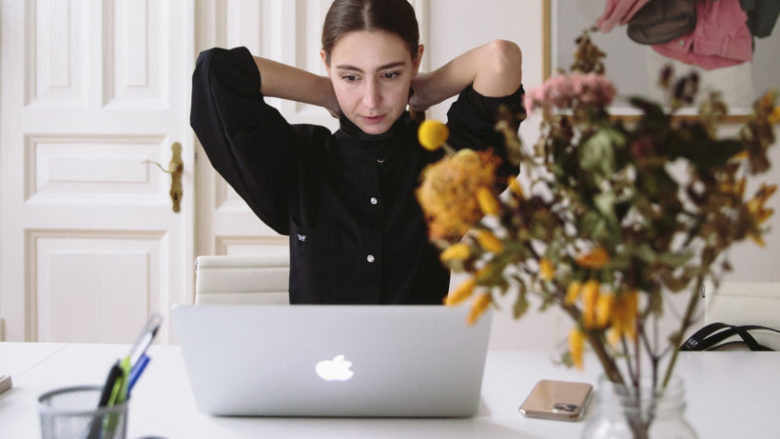 Shopify, Twitter, Coinbase, Facebook will do it, many other companies will follow suit as expected: Home office and remote working will become the standard in many companies. So far, home office has been something for freelancers or has been allowed by bosses as a treat in the employment contract, but in future the work from home will become the standard for millions of people.
At the moment everyone is hearing that the home office is working surprisingly well and that many employees can imagine working from home permanently. Sure: you save yourself the commute to work, you can divide up the time more freely, and you can even mute annoying work colleagues in the Zoom Call. But this change, which caught many companies and employees off guard and then mostly got along quite well, will have massive consequences in the medium and long term.
You need a larger apartment 
2020, many people converted their kitchen tables into offices. This is not a permanent solution. Real home office may work in a bachelor's apartment, but with a partner, children and family, one needs a dedicated work spot in the apartment – preferably one that can be separated from the rest of the apartment with a door.
Working from home also requires appropriate IT equipment. A few weeks of lockdown can still be pushed through with a notebook, but real home offices need large displays, local computing power, an ergonomic office chair and so on – and all this takes up space. For many people, this is simply not possible at home, and many other people will look for more square meters in the future.
Changes in the real estate market
This leads us to point two. Millions of people around the world will need larger apartments – and vice versa, company headquarters will need much less space in the future. This can have a massive impact on business districts. These are already deserted, and if many employees simply stay in the home office permanently, this will have long-term effects on rental prices and occupancy rates in today's office areas.
So far, proximity to the workplace has been an important criterion when looking for a job. Due to increased remote working, this criterion will disappear for many. This, in turn, is currently creating even more favorable residential areas on the periphery or in the countryside, while today expensive locations in the city centers may experience a devaluation.
Coworking space providers such as WeWork, Talent Garden or IWG, which were battered during the crisis, could benefit. If companies release large parts of their workforce into the home office and only need to be physically present for important meetings and events, then flexible working environments are also required. Coworking spaces can already offer this today.
Less salary, fewer other benefits
Facebook founder Mark Zuckerberg has already announced it: Those employees who will move permanently to home office in the future will have to report this. Accordingly, salaries will also be adjusted to the respective place of residence – for example, when developers move out of Silicon Valley and choose a cheaper city or place of residence.
Employers also know this and could feel tempted to adjust their salaries accordingly, especially in the wake of the economic crisis, when changing to a new home office contract. The amenities that company headquarters are happy to offer (from fruit basket and supported canteen food to sports activities) will also be removed for remote workers. Employers will have to think about other perks.
More competition in the job market
If home office becomes the standard, the factor proximity to the company will disappear. It also means: workers will have to compete for jobs with a much larger pool of workers. Fewer people will have to move to get a job, which will also help them apply for jobs that are at the other end of the country or even abroad.
You can already see this trend on a small scale in startups, some of which were completely remote before the crisis. One such example is Scaleflex – which has a team of 15 people across Europe and Asia, the startup also has a physical office in a coworking space in Sofia, but no one is obliged to work from there. The team gathers together three times a year. ProductHunt, the go-to platform for new software products globally, is also a fully remote business, and its Head of engineering Radoslav Stankov works from Sofia. (look at other examples and some tips & tricks here) 
The other way around: it is also conceivable that people from all over the world can be brought into the company, regardless of where they live.
Less traffic
Less congestion, less commuter traffic, fewer cars in the city, fewer people in the public transport: What has been seen now in the course of the lockdown will remain in a weakened form due to an increased home office. Walking pace on the tangent, the endless search for a parking space in the inner districts, rush hour in Times Square – all of this could be a thing of the past.
Expensive and often unnecessary business trips will also be eliminated in the future – and vice versa. Nobody will just jet to the next conference with the expected price increases in air traffic – but if you then get on a plane, it will be really important.
New insurance is needed
In the office, things are simple: If an employee stumbles on the way to the coffee machine and is injured, if the matter is clear, the statutory accident insurance will take effect. But what is it exactly like in the home office? Where does the work end, where does it start, and who pays the damage in the end? It also gets complicated with data security. Home workplaces cannot be secured as much as office buildings, which often have their own security guard or where rooms with computers that store particularly sensitive data are specially secured.
But what if the power failure at home causes data loss or a water pipe break causes the employee's work computer to suddenly stop working during an important phase? For these and many other cases, companies will need new insurance to be issued in cases of damage.
Even more computer work
For employees, the trend towards home office will ensure they spend even more time in front of the screen than they already do. The coffee break with colleagues, in-between meetings, the canteen, etc. – all of this is no longer necessary, and many people will also feel tempted to eat in front of the computer and in stress.  
This extra amount of computer work requires people to be more aware of their work-life balance. When is work, when is private life? This is where intelligent time tracking systems that prevent people from accessing the office environment after 6 p.m., can help.
And: if you no longer drive to work every day and thereby get less moving, you also have to make sure that you get enough exercise during your home office.
More employee tracking
Trust is the basis for remote work. That may be true, but people in the home office mode will be rated even more by measurable performance. There are already time tracking tools that measure how much time certain programs or windows are open on the computer – and also tools that prevent access to certain applications during working hours. At Zoom, for example, bosses can see how, when, and how long users use the video conferencing solution.
So, in a nutshell, the new home office era may look shiny on the surface, but there are many details that deserve attention too. Just because there's less commuting, it doesn't mean there will be more time for private life. New ways to tracking productivity and performance, smaller wages and fewer perks, need for bigger homes, more competition for jobs – this may not be the perfect recipe for better work-life balance but on the contrary.