diaspora
Tuk-Tam Launches a New Platform for Everyone Considering to Move to Bulgaria or Wants to Stay Connected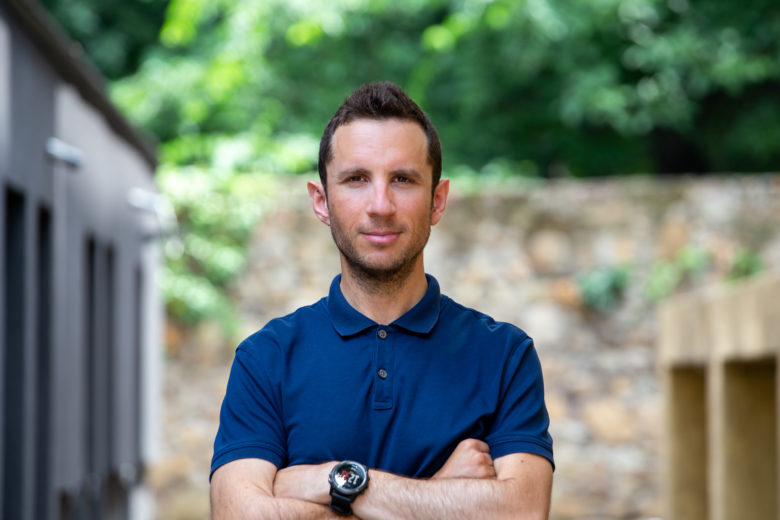 Tuk-Tam, an organization dedicated to helping well-educated young professionals find their way back to or stay connected with the home country, relaunches its platform that aims to provide up-to-date information about work, life, education, and community. The portal that is a new version of the recently introduced Guide to Bulgaria features career opportunities in Bulgaria, practical information about buying a home, what social security and healthcare systems look like, and initiatives allowing to be in touch with thousands of Bulgarian professionals all over the globe. 
Since its start in 2008, Tuk-Tam, together with its community and partners network, has invested over €80K in scholarships, has helped 14K people find their career paths, and has reached over 100K people with useful information and insights. After several experiments and pivots, the organization decided to focus on building a global community of Bulgarian professionals and to offer them different opportunities and tools to collaborate. Tuk-Tam is also a partner of RE:TURN, an initiative by the Bulgarian Private Equity and Venture Capital Association (BVCA) and Ameria for Bulgaria Foundation (ABF), that aims to help Bulgarians abroad stay connected to the country through different initiatives. Hristo Boyadzhiev, the founder and CEO of Tuk-Tam, explains the concept of the new platform, how it is different from some of the initiatives already on the market (Bulgaria Want You, Restart in Bulgaria, REturn by Bulgarian Association of Software Companies -BASSCOM).
Trending Topics: What's the main purpose of the platform and how is it different from the recently announced Guide to Bulgaria?
Hristo Boyadzhiev: Guide to Bulgaria was our initial attempt to bring all of our projects under one roof. By design, it was purely an information platform with a few add ons. But we quickly realized that the Tuk-Tam community has the potential to achieve so much more and the key to that was thinking differently about our diaspora. 
Rather than telling people, directly or indirectly, "You should come back to Bulgaria" (which inadvertently creates a stigma around the conversation of why they left in the first place and instills a sense of guilt, neither of which should be there), we want to change the paradigm and say "You can now be a part of this global community and give back, regardless of where you're located". We know there are tens, if not hundreds, of thousands of people who do want to stay connected but don't have the ease of access, projects, or trust that their contribution goes in the right direction. Hence, Guide to Bulgaria was transformed into the new platform.
By fundamentally rethinking our approach, we are now building a truly global community of Bulgarians, both here (Tuk) and there (Tam). On top of the rich content we already had, now there's a job portal, a professional and social platform (where users have profiles and can connect with one another — in meaningful ways!), and a membership organization where members pool together and support what's at the very core of Tuk-Tam — education.
Simply put, our goal is to become the largest network of Bulgarians around the world and help them stay informed and engaged.
How is the platform different from other similar projects e.g. Bulgaria wants you and what's your unique selling point?
It's a new way of thinking about Bulgarians globally. We believe that we shouldn't chastise people for choosing to develop professionally outside of Bulgaria. It's every person's responsibility and right to maximize their potential and find the place where they create the most value, for themselves, their families, and society as a whole. If that happens to be in Silicon Valley, London or Shanghai, that's absolutely fine. Not to mention that there are professional paths that are simply not available in Bulgaria, then, why should a person choose not to go abroad when that opens up so many opportunities?
But that doesn't mean they don't want to remain in touch with Bulgaria and even give others some of the opportunities they've had. And what Tuk-Tam is trying to do is to find those people (and all Bulgarians abroad, actually) and help them do just that — via an intuitive, easy to use, trustworthy platform. Perhaps one day they may choose to come back, but even if they don't, they would have had a positive impact on society.
The new version of Tuk-Tam features a job board too. What are the most common jobs posted? How many companies are offering opportunities?
, It certainly wasn't the best time to launch the platform for providing professional opportunities online through Tuk-Tam's job portal as the recession has caused many businesses to put a pause on their hiring or entirely change their business plans for the next 2-3 years. 
We are pleased that we now have around 30 companies with profiles on the job portal with various degrees of activity in regard to looking for people. The job sectors vary greatly, ranging from IT and BPO to FMCG, banking, and even nonprofit. We think it reflects the diverse nature of our community.
What's the traction so far – how many people have applied through the platform, are there hires?
Since the platform started recently, we don't have all the data yet. We are happy to have 5,000 users and 30 company profiles. Our traffic has also seen a huge rise after moving to the new platform, despite the COVID situation and the summer. We expect things to look even better after September.
As for the applications, we have seen close to 100 since the launch. A lot of them have gone through to the next interview rounds, but things are moving slower than usual, which is natural in this situation. However, it's important to point out that Tuk-Tam is more than a job platform and there are other very important metrics for us — such as engagement, interactions with other people, contributions to the community, etc. As mentioned above, we are still building all of the functionalities to provide more opportunities for people to take the advantage of what the platform offers. I think we'll have a much clearer picture at the end of the year.
What are people mostly looking for on the platform? 
Right now it's information and job opportunities because that's what we have offered in the past through Guide to Bulgaria and our projects. But we are seeing more and more people connecting with one another, despite the lack all planned functionalities.
What's also very encouraging is that we have 80+ members who are supporting Tuk-Tam and the community financially each month. Those early adopters are recognizing that bootstrapping a startup-tech-nonprofit organization is not easy so we are very thankful for their help!
How many people are using the platform and from where?
Out of the 5,000 people so far, around 60% are in Bulgaria — that's natural as our marketing messages historically have been focused on Bulgarians returning. We are working on some very exciting partnerships and projects that will help us grow faster abroad. We can't wait to share them.
How is the community section going? What are the main topics there?
The community section is about to get an overhaul. From being just one of the functionalities in the platform, it will become the centerpiece of what we do. Tuk-Tam is becoming a global community of people and the platform is just the engine that allows them to stay informed and engaged, interact with each other and give back, connect and help others. We are very excited about the road ahead!
What's next on your roadmap?
Now that we have started building the community (in just over a month, we have 5,000 registered users), we are working on more ways for them to interact meaningfully. Tuk-Tam does not want to be a time-kill social network, but a place where you can, amongst other things, find an interesting professional contact, connect with someone in the new city you're moving to, or help someone learn more about your university. 
We are thinking thoroughly about how we can create value for our users in the global context of our community so that they are able to establish worthwhile connections. We are also working on something very key — contributing time to the community and various causes. We talked to a lot of people before starting on this new journey and we know there are a lot of people who want to be mentors to students, support companies, or other community members through their know-how and professional network. We'd like to help them do that.