investment
US-Bulgarian Gtmhub Raises $9М Series A To Help More Companies Bridge The Gap Between Strategy And Operations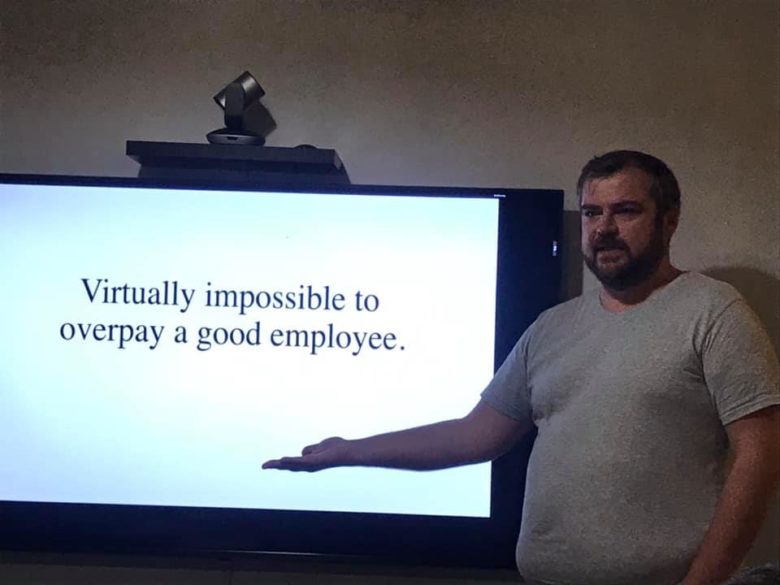 It's been a while since the Bulgarian ecosystem last saw a deal of this size. A bit over a year after its seed round of $1.2m, Gtmhub, a company that has developed a platform to help companies align their goals and be more effective based on the popular management OKR methodology, now raises its Series A round of $9M. The round is led by US fund CRV and backed by Berkay Mollamustafaoglu, Head of OpsGenie at Atlassian, serial entrepreneur and business angel Augusto Marietti, and previous investor Launchub Ventures. 
"We surveyed all of the OKR platforms in the market and found that Gtmhub not only had the strongest, most diverse team but it's the only product that addresses and meets the standards of small companies up through enterprises and governments," said Reid Christian, General Partner at CRV. The new Gtmhub investor has, in its nearly 50-years history, participated in some of the biggest tech exits in the last few years including Dropbox, PillPack, Ring, Twitter, and Zendesk.
"The engine of the global economy"
Have you ever wondered what helped Google grow from 40 to 40K people? Some argue one of the key factors was a system for goal alignment introduced by Intel in the 1980s and called Objectives and Key Results (OKRs). Led by the same philosophy, in 2015 Ivan Osmak, a former Senior Vice President at the most successful Bulgarian IT company Telerik, founded a venture called Gtmhub.
Gtmhub is a software company that has developed an intuitive data-driven platform based on the OKR system in an attempt to help companies align, focus and be more effective in achieving goals. In four years of operations, the startup managed to grow out of its first headquarters in Sofia, launch offices in Berlin, London, and Denver, and later to move the HQ to Denver as the US became the main market. Currently, the company has more than 300 clients from enterprises, non-profits, and governmental sectors. In the past over a year, the company has been growing aggressively with a 15% monthly recurring revenue increase.
"OKRs are quickly becoming the engine of the global economy, and our mission is to be the fuel for that engine," said Ivan Osmak, co-founder and CEO at Gtmhub in an official statement. "We are a solutions-oriented company competing against the failure of the BI market and providing the kinds of insights that technology promised at one point."
 Although data on the current market size for performance management software are hardly accessible, there are hints that the OKR software market would grow to $2b in the next 3-4 years.   "Since we invested in Gtmhub two years ago, the company grew very rapidly from a dozen of customers to more than 300 enterprises among which Fortune 500 companies. This is also proof of our thesis about the need of agility in corporations and the readiness to adopt technology solutions," comments Stanislav Sirakov, partner at Launchub Ventures.
Investment in expansion and a new internal marketplace
The fresh $9M investment in Gtmhub will be used for further expansion of the current operations in London, Berlin, Sofia, and Denver, including strategic hires to expand the product and scale the go-to-market activities, reads the official announcement. 
The company is also planning to continue developing the platform including more in-depth integrations with popular communications platforms like Slack, MS Teams and other key intelligence tools.
Not least, Gtmhub is preparing to launch an internal marketplace where third parties can list templated Objectives, Key Results or Insights for immediate 'plug-and-play' use by Gtmhub customers. "With this funding, we want to create an enterprise success system to help customers achieve maximum growth acceleration," comments the CEO.
Prior to this round, the company had raised a total of $3.3m. In the summer of 2018, Gtmhub closed a seed round of $1.2M led by Launchub Ventures and supported by Eleven Ventures, former Google VP Bogomil Balkansky, co-founder of Telerik Vassil Terziev, investors from AngelList and Notion Capital. Furthermore, this was also the first Bulgarian company to be selected by the joint corporate acceleration program of SAP and Techstars in Berlin – SAP.io. This year, Gtmhub was selected as part of the first cohort in the Bulgarian Innovation Hub in Silicon Valley. The suggestion that Gtmhub might be the first Bulgarian unicorn has been around for some time now within the local ecosystem.