Fintech
Visa Collaborates with Bulgarian Fund Eleven Ventures to Accelerate Digital Payment Startups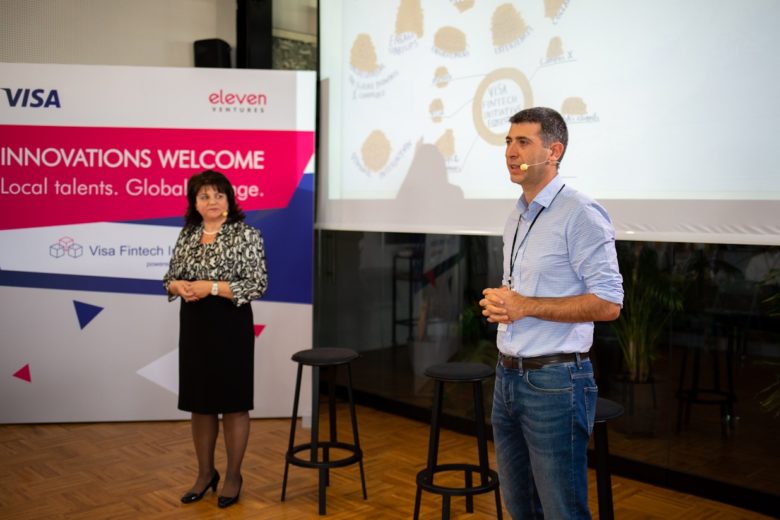 The early stage investment fund Evelen and the digital payments leader Visa have announced their partnership on a new generation acceleration program aiming to catalyze the fintech ecosystem in Bulgaria. The focus of the program is to identify and support innovative solutions in the digital payments domain. Local fintech startups will receive support from top payment experts, as well as access to Visa's clients and Eleven's community. In addition to that, teams working on different solutions will be able to leverage the Visa Developer Platform.
"Our goal is to catalyze a community and environment around fintech innovations. Capital, access to market and knowledge are the three key components that make such processes possible", Daniel Tomov, partner at Eleven Ventures, told Trending Topics. "This partnership allows us to deliver our promise to enable individuals, businesses and economies to thrive. With this initiative, we will be able to leverage the capabilities of Bulgarian fintechs to deliver solutions to market challenges and continue to shape the future of payments and commerce",  Krassimira Raycheva, Visa Country Manager, stated during the launch event.
The fintech hotspot
Indeed, a recent report of UniCredit Group showed that Bulgaria is leading the countries of Southeast Europe (SEE) in terms of the number of fintech companies. With around 70 companies, identified in the study, the country ranks third in Central and Eastern Europe. This, among others, makes Bulgaria a logical choice for VISA to launch a fintech acceleration program.
The recently announced program won't follow the established accelerator model in which companies go through  several months of intensive training. "We've learned our lesson from our first accelerator and know that startups need support beyond the three months in an accelerator, so we changed the strategy.  In this regard, what we've just announced is not planned as a structured program, but a framework of different initiatives open to anyone who wants to participate in the process. Hackathons, open challenges and meetups, to name a few", Tomov explained.
A long-learning acceleration program
The program is designed to encourage interaction between Visa's clients such as banks and merchants, and Eleven's growing community of startups to create and prototype new fintech solutions. On the one hand, startups and teams with ideas would have an access to Visa's client and partners' network to work directly on marketable solutions. "The product development cycle of a company is usually between 12 and 24 months, with the access to banks and merchants part of Visa's network, I think we could significantly accelerate the process", Tomov said.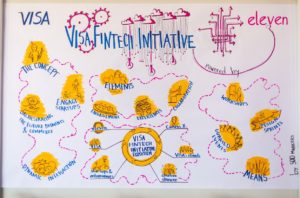 Different initiatives part of the program will be happening within Eleven's physical space, the tech talent incubator Campus X in Sofia. The early stage fund, however, is not directly interested in investments. "Of course, some of the startups might be interesting for us as investors, but that's not the initial goal. The idea is to support the development of solutions for Visa and their clients. We expect some of them to be project on a local level. We are, however, focused on scalable models", Tomov explained. Earlier this year Eleven closed its second fund which totals €6M and the announcements of its first investments are expected soon.
The newly announced program is expected to bring innovation faster and at scale within the local market, and ultimately to generate more convenient and secure scalable payment solution.