LOCAL NEWS
Which are the most innovative companies in Bulgaria for 2021?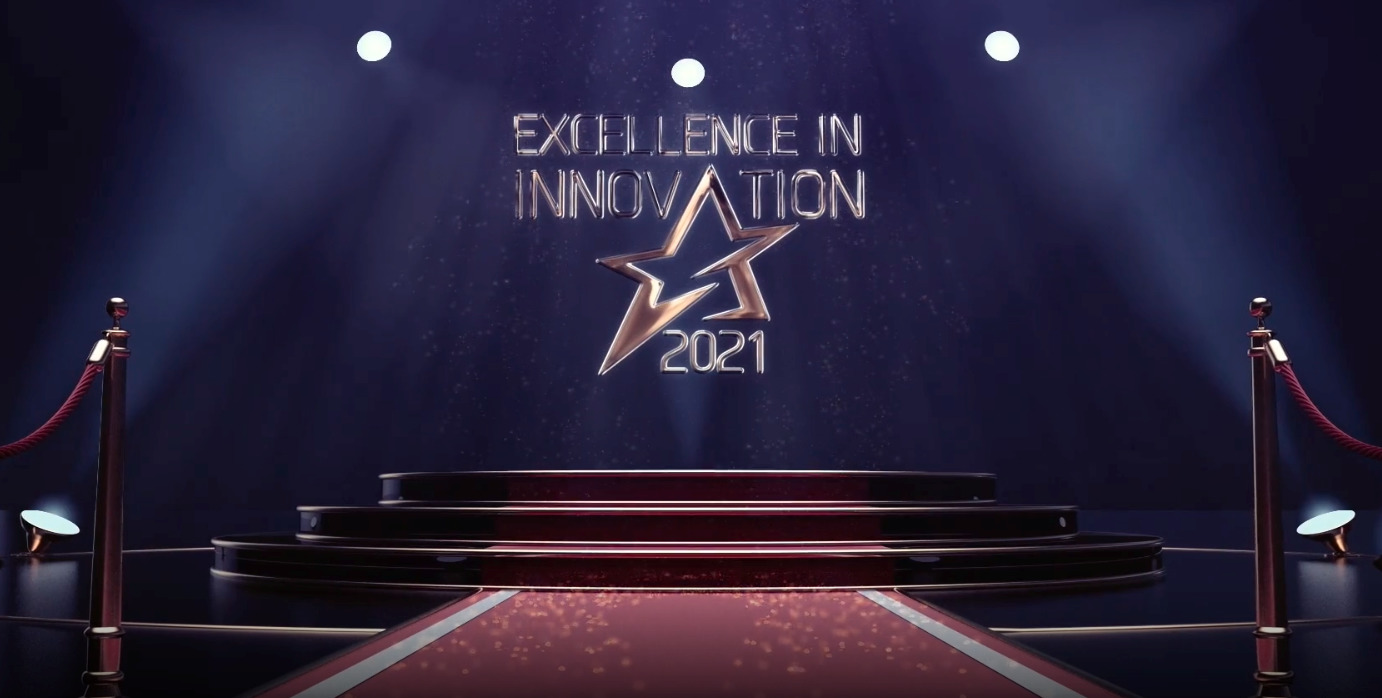 The 17th national competition "Innovative Enterprise of the Year" recently announced the most innovative companies in Bulgaria. The annual award is aimed at Bulgarian enterprises that have successfully implemented in their practice innovations or Bulgarian scientific achievements, transforming their activities and achieving the lasting economic effect. The competition is recognized by the European Commission as the best national practice for promoting innovative development.
"Innovative Enterprise of the Year 2021" has launched its application for innovative companies in Bulgaria
The participating companies had the opportunity to compete in 8 categories of innovations. All candidates were evaluated by an expert group and final jury, according to the impact of their innovations and by special methodology.
The President of the Republic of Bulgaria Rumen Radev stated: "In 2021, Bulgaria climbed two places ahead in the ranking of the Global Innovation Index and is 35th out of 132 countries, according to the methodology of the World Intellectual Property Organization. This is the best performance of our country since 2013. Now, we must overcome the shortcomings related to market indicators and the problems of access of enterprises to external financial resources. with science and technology women scientists."
This year, among the 21 finalists,  9 remarkable companies were awarded for their projects. The winners were chosen among nearly 100 nominations. For the first time, two companies received honorary statuettes in the category "Market Leadership" of the Competition "Innovative Enterprise of the Year 2021" – Cupffee and Wooden Spoon.
The winners
Category "Market Leadership" 
Cupffee offers edible, biodegradable waffle cups for hot and cold drinks, made from all-natural ingredients that do not contain GMOs, artificial colors, sweeteners, or preservatives. Their taste is neutral and does not change the taste of the drink. The production process is 100% environmentally friendly and does not generate industrial waste – residual materials are used as ingredients to create other edible products. The company sells its glasses in over 40 countries on 6 continents. The new plant of the enterprise, which opened in 2021, has a monthly capacity of 2.5 million units. 
Wooden Spoon (Orenda Group) creates and manufactures Europe's first 100% natural sunscreen lotion with clear zinc that leaves no marks on the skin. The company disperses zinc in oils without the help of nanotechnology, achieving high homogeneity without stratification of the ingredients. The mineral lotion is available in sugar cane packaging that is completely recyclable. The company has entered the markets of 36 countries with its organic cosmetics – baby products and body oils, spray that restores the natural color of gray hair, and other products. 
Category "Innovative newly started enterprise" 
Omnio Tech is developing a software solution with artificial intelligence for automatic verification of financial transactions against money laundering and other abuses. The software checks and analyzes various aspects of transactions by detecting relationships with other customer transactions and signals suspicious patterns of behavior. The solution automates important regulatory processes in the financial sector. 
Category "Green Innovation"
Atlas Agro Science creates a 100% ecological liquid biostimulant, based on stagnant, anaerobically processed sludge from wastewater treatment plants. The product is suitable for use in agricultural business (including organic farming), landscaping and floriculture. It significantly reduces the need for expensive mineral fertilizers, helps restore the soil, strengthens the immunity of plants and their resistance to stress factors, increases yield and product quality. 
Category "Quality of Life"
CMYK Ingredients develops liquid fermented herbs and spices for use in food and beverages with a clean label and direct consumption. The production technology preserves the valuable aromas, vitamins, and minerals when using spices at different temperatures, including in frozen products. The company offers its food innovations to more than 30,000 professionals and 40 companies in the hotel and restaurant sector.
Category "Innovation in the creative industries"
ZenArt develops interactive virtual reality for educational purposes based on real captured locations and objects commissioned by business clients. The applicability is very wide, but it is mostly used for simulations of risk situations (such as robbery, fire, etc.) and/or learning repetitive actions (including for production, medical, military, and other purposes). There is a possibility for a high degree of personalization. Among the company's products are virtual locations developed for the British History Museum. 
Category "Social Innovation"
Spark Vision develops "smart glasses" designed for use by blind and visually impaired people. The main functionalities of the glasses are object recognition and text reading. Based on the analysis of the environment, the extracted information is converted into an audio format that the user hears through headphones. Other features include color recognition and light brightness, face detection, and recognition, intelligent internet search assistant, and professional video call assistance. 
Category "Digital Transformation" 
Iris Solutions is the creator of a software application that allows every merchant to accept direct (cardless) bank transfers in their digital channels. Another software solution of the company transforms each messenger (SMS, Viber, Whatsapp) or officially issued document (contract, invoice, debit letter) into a point of sale, integrating direct bank payment. Currently, the company serves 36 banks and payment institutions through its platform. 
Category "Innovation Management"
A Data Pro is a sustainable innovator who effectively manages its innovation activities. The company offers its customers analysis and measurement of consumer interest in various topics, such as which of the readers and users of social networks interact the most. The basis of the technology is the clustering of information, and to help its users the company has created a platform for easy analysis and visualization of all data. 
The finalists
These are the finalists in the Competition for Innovative Enterprise of the Year 2021, arranged in alphabetical order:
AvtoIkonom creates the world's first mobile platform for comprehensive management of customer needs – it provides two-way communication and direct communication between customers and suppliers of services in the automotive, insurance, and leasing industries. The platform allows each user to choose between a number of service providers. The company has developed a mobile application with a digital service book in which the end customer can manage in one place all services related to the car, leasing, and its insurance. 
Barin Sports develops an electronic system for tracking the performance and sports form of professional football players, based on its own radio protocol. It provides process automation and saves significant human resources. The system works very well in difficult conditions (e.g. in the presence of metal visors in stadiums that interfere with signal reception), while allowing tracking and analysis of dozens of indicators. 
Bastun Media creates budget technology for semi-automatic restoration and improvement of audio-visual archival materials, which receives a product with a higher resolution. Based on artificial intelligence and open source components, the material is evaluated and restored, and can to completely color or improve its original coloring. Manual adjustments and additional processing are done if required.  
Cardinal Bites produces raw sugar-free protein candies -with vegetable or milk protein, combining traditional Bulgarian and exotic ingredients, such as cocoa and Bulgarian rose. The candies contain a full range of essential amino acids and fiber, which increases the feeling of satiety and improves digestion, such as having 20% fewer calories than a standard chocolate bar. 
Escreo creates the paint, which after application for 10 years absorbs carbon dioxide from the air in the premises and filters it in several stages – when applying the paint, in contact with paint with air and by bacteria that feed on carbon dioxide (the latter is subject to additional tests). The production process is also environmentally friendly – the carbon dioxide, the result of which is not released into the atmosphere, but is captured and sold to companies that use it as a resource in their activities. 
Health in Box offers vending machines and micro-markets loaded with healthy, carefully selected products. Each machine has a POS terminal for contactless payment, and the micro markets are self-service with a completely cashless payment system. They provide constant access to employees in large and shared companies' business premises to quality and healthy food and beverages. 
Monety creates educational games for developing the financial literacy of children and their families. The product is developed in three main directions: playing cards to stimulate financial and strategic thinking in children, flashcards with financial concepts and household tasks, web application, which based on QR code children accumulate points for household activities, which after they can turn it into money or prizes. The games are also suitable for use in schools or playrooms. 
Motoretta Group develops a raincoat for cyclists, moped riders, and other users of two-wheelers. The product has a specific innovative fastening – in the standard position it serves as an outer garment type "raincoat", but in rainy conditions it can be quickly and easily transformed into a jumpsuit, providing maximum comfort and protection to the middle of the calf so that the user can move safely.
Quanterall is the creator of a hardware and software product that allows any site – vending machine, gas station, shop, etc., to accept and process payment with a bank card and with crypto wallet, via mobile application. The device works with universal protocols, which allows its quick and easy connection to almost any point of sale (including the ability to generate and use QR code for payment purposes), and among the functionalities for operators are telemetry data and reports.  
Serpact creates a process and digital tools for optimizing the performance of companies in search engines. Based on machine learning, the available digital data on the products and services of the companies are analyzed in order to increase their sales. The tools allow you to work with all phrases and keywords of the user up to 16 months ago, which provides an opportunity for comprehensive analysis. A tool has also been created that identifies revenue-generating keywords and allows companies to focus on them in order to increase revenue.  
Tom BG (Motiv BG) creates the first "liquid thermometer" – a new type of solution for monitoring body temperature based on thermochromic crystals and designed for direct application to the skin by roll-on. The product allows long-term monitoring of changes in temperature by lasting up to 24 hours on the skin and changes color from black, purple to pink, depending on the current level of body temperature.
Vidas offers soft drinks with Bulgarian herbs and fruits that do not contain artificial colors and sweeteners, flavorings, white sugar, caffeine, and preservatives. The products have 100% natural and are sweetened with pure grape juice. Stabilization they are achieved by bottling in a vacuum medium, which significantly prolongs the deadline for consumption. Currently, available flavors are pomegranate with black cumin, fig leaves, white elderberry with lemon, peach with St. John's wort, and Mursal tea with lemon.