investment
Accusonus: Тhe Greek Startup That Has Just Raised $3.3m To Help Every Amateur Create Videos With Good Sound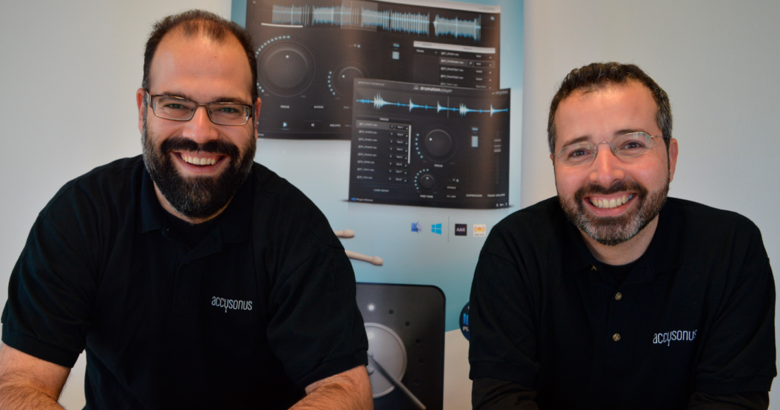 This press release came into our newsroom mailbox as we were internally discussing with the team that producing video content with high quality of sound might go beyond our capabilities right now. Even as people upload more and more videos to their Instagrams, Facebooks, YouTubes or Tiktoks, we still hear strange echoes in vlogs, and watch crowdfunding campaign videos that sound like 90's home recordings… So as we read this news, we kind of understood why Accusonus has raised a $3.3m Series A round to fix this problem. The Greek startup develops tools that help consumers and video professionals instantly repair the audio in their videos making them sound like they've been recorded in a professional studio environment. 
"Creating high-quality audio or video content shouldn't be a privilege only for the very few who can pay for professional recording services or invest in expensive and complex software and hardware," says Alexandros Tsilfidis,  Accusonus' co-founder and CEO. 
Let everyone make good quality content
"Our patented technology democratizes audio content creation. Inventing new algorithms and painstakingly fine-tuning the products' user experience enabled us to create audio tools that: can offer ease-of-use to the entry-level users and speed up the workflows of audio and video professionals," explains Tsifidis. 
Started in 2013 with tools for sound professionals, the company developed several products (see below) and the latest ones – Enhancement and Repair of Audio (ERA) tools are targeted at rather inexperienced users, who want to create videos. The ERA plugins can clean up audio recordings easily and are compatible with all major video and audio platforms from entry-level editors (like Audacity and Garageband) to high-end offerings, such as Adobe Premiere Pro, Apple Final Cut, etc.
In order to accelerate the growth of their audio repair tools and further expand their offering in the content creation market, Accusonus has raised $3.3M in a Series A funding. The round was led by Athens-based Venture Friends, with the participation of Big Pi, IQBility, PJ Tech and a syndicate of US-based investors led by Michael Tzannes, Accusonus co-founder and former CEO of Aware, Inc.
The two musicians and the AI
Alex Tsilfidis and Elias Kokkinis, both passionate about sound and music technology, started Accusonus in Greece in 2013. Elias was a drummer in some local heavy metal and punk bands and was working as a sound engineer. Alex was an electronic musician, mainly composing soundtracks for theatre plays and films. After obtaining their Computer Engineering diplomas, they pursued PhDs in Audio Signal Processing and worked as audio researchers in the same academic lab. 
Accusonus was one of the first companies to develop Machine Learning products in the audio software market. The 2014 release of Drumatom introduced the world's first tool that allows engineers to control microphone leakage in drum recordings. Microphone bleed is a well-known problem in sound engineering that manifests when microphones capture unintended sounds from nearby musical instruments. Two years later the company raised a seed round of $600k. Then, in 2017, Accusonus released Regroover, a software instrument that un-mixes audio loops into stems and creates new beat making workflows. The audio repair tool was introduced in 2018. Currently, the company has users from more than 100 countries – professional audio engineers, universities, podcasters, small studios, marketers, amateurs. "For the moment we sell perpetual licenses with annual upgrades. We plan to offer a subscription option soon," tells us co-founder Alexandros Tsifidis, adding that the main markets of the company are the US,  theUK, Germany, Canada, Australia,  Japan, and France.
The Greek company, which has offices in Athens and Patras, is today incorporated in Boston. The Series A funds will fuel additional hiring of the team of 30 to further grow its engineering and marketing capabilities. Founders say new products are also part of the roadmap.