CEBINA: How the incubator brings CEE biotech projects to the international stage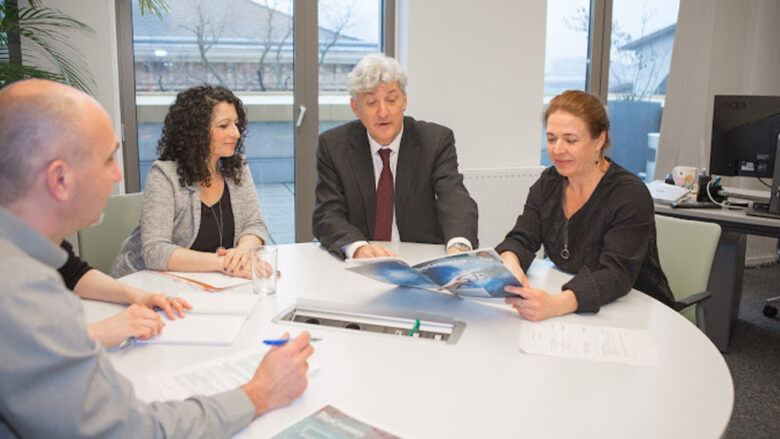 Central and Eastern Europe (CEE): A market that is still severely underestimated to this day, even though it can boast enormous growth potential and a high rate of innovation. One area in which this is particularly evident is the biotech sector. New innovations in important fields such as medicine, biology, chemistry, physics and material sciences are constantly emerging at universities in the CEE region. With the right foundation, startups can emerge here that can soon achieve major growth. Patrick Aisher has long recognized this. The British-Austrian entrepreneur and investor heads CEBINA Bridge Capital, the investment arm of the Central European Biotech Incubator and Accelerator (CEBINA).
Kinled & Mountain Labs: The Fintech Investor for Real Innovations Beyond the Hype
"Local ecosystem for biotech startups"
"CEBINA's mission is to support exciting and promising biotech projects from the CEE region and turn them into startups. In doing so, we focus on CEE, a market that is already under-supported. We pave the way for projects there to become companies," explains Aisher. CEBINA joined forces with Hamburg-based pharmaceutical research company Evotec SE in 2021 to launch the Danube Labs partnership, which aims to create up to ten new biotech companies by 2025.
Eszter Nagy, CEO and founder of CEBINA, tells how the incubator is strengthening the biotech field in CEE. "We are building a local ecosystem where BioTech startups can emerge and grow. We provide a physical space in Vienna for the startups. In future companies established based on successful projects in the DanubeLab, the research teams stay with the universities where they originated, but the business operations (the NewCos) will be based in Vienna. In CEBINA, we have a team of experts who understand not only startups, but also science. Being selected for our incubator is not only a great help, but also a mark of quality for research projects," says Nagy.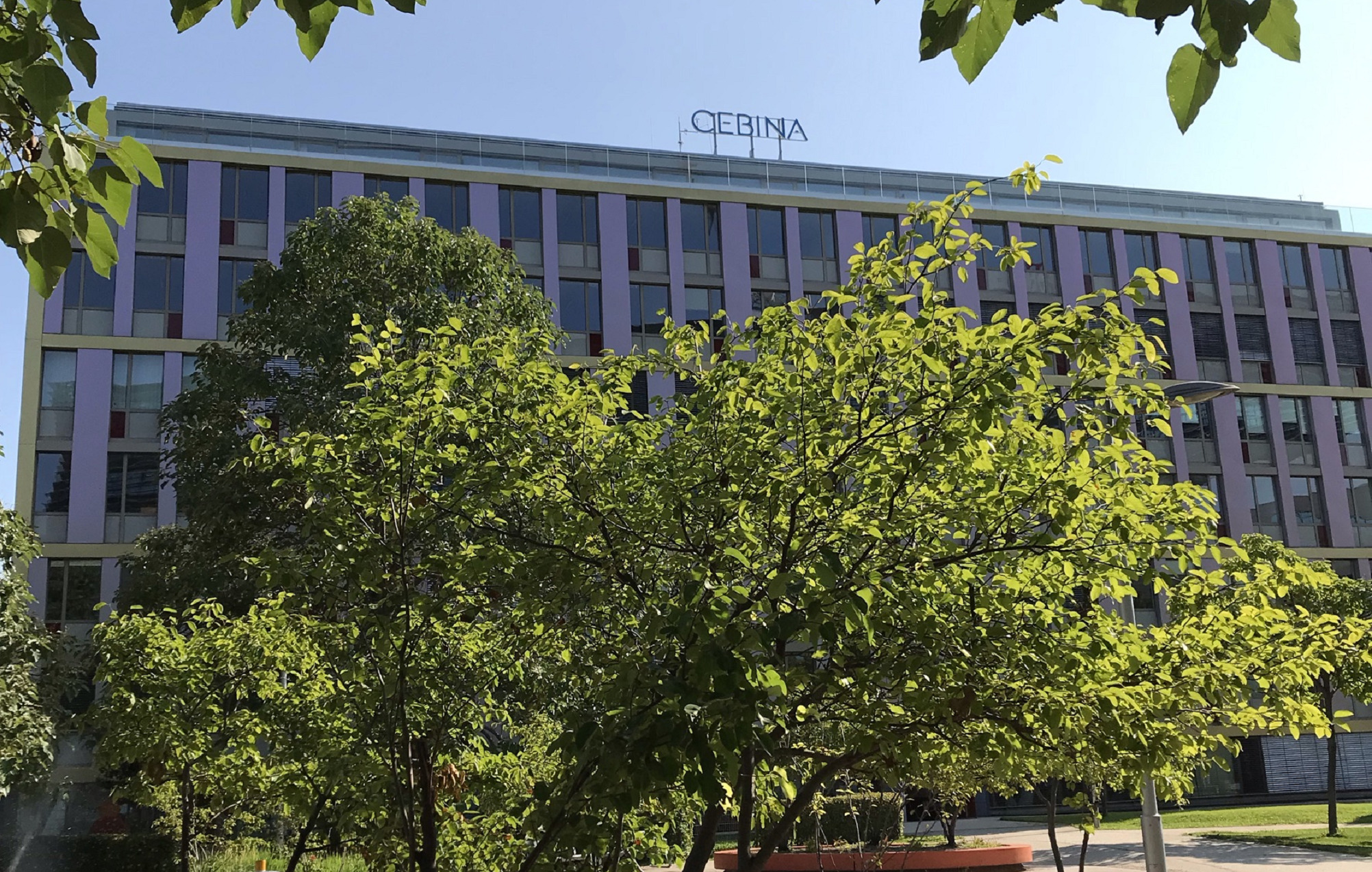 Projects offer strong return on investment
CEBINA searches research institutions in the CEE region for academic projects in the biotech sector. Around 300 universities are involved. "The projects are quite diverse, without particular focus on the therapeutic area. Danube Labs is looking for innovation, meaning that the projects must not just be only ideas, but provide evidence for product development potential. Feasibility and credible research data must be guaranteed. Of course, the incubator aims for profitability", says Sophie Zettl, Principal Director of Danube Labs.
"As an investor, it is of course also important for me that there is a return on investment (ROI). However, by selecting projects very carefully and conducting rigorous reviews prior to startup, we ensure that there is a profit. Our ROI aims to reach 3x to 4x for each project," Aisher said. Through the incubator program, the startups themselves become attractive investment opportunities.
These startups are in CEBINA's incubator
The CEBINA incubator has produced a number of exciting startups. Eszter Nagy describes three examples in an interview:
Calyxha
Founded in 2019, Calyxha is a startup developing novel small molecule anti-inflammatory drugs. The startup's team targets various inflammatory diseases and is currently in preclinical development. Calyxha's lead product, CAL-4, is intended to be a safe alternative to corticosteroids for asthma and is expected to enter the clinic later this year.
Algonist
Chronic pain affects up to 1.5 billion people worldwide, but there remains a large unmet medical need as patients fail to find adequate relief with standard analgesics. Algonist is developing novel medicines for chronic pain that have comparable efficacy to opioids but do not lead to addiction.
MAG-LAB
MAG stands for "Molecular Architecture Group." With a pragmatic approach and the use of chemistry, molecular structural biology, and computational technology, MAG-LAB aims to revolutionize the way molecular therapeutics are developed. MAG not only brings innovation to its clients' projects, but also develops its own pipeline of novel therapeutics for challenging medical needs.
CEBINA Bridge Capital invests in projects
While the incubator helps projects become startups, CEBINA Bridge Capital supports them financially. Currently, the investment arm is funding six projects from universities in Slovenia, Hungary, Poland, Austria and Italy. The current fund, which was established two years ago, totals ten million euros. CEBINA and Evotec SE are also providing another ten million in kind through Danube Labs. The current fund focuses primarily on the field of therapeutics and is broadly diversified in this respect. Patrick Aisher believes it is possible that there could also be a new fund from CEBINA Bridge Capital in the future. A possible focus of this future fund could lie on the field of neurodegenerative diseases.
"The interaction between CEBINA, CEBINA Bridge Capital and Evotec SE creates a strong ecosystem for biotech projects in the CEE region. The synergies create a positive situation for all. Research is financially compensated and also has an easier path to the clinical field. This creates a direct pipeline between exciting research from the CEE region and Austria. Through our strict due diligence system, we aim at projects that are characterized by the highest level of diligence and are very promising for the biotech sector," says Nagy.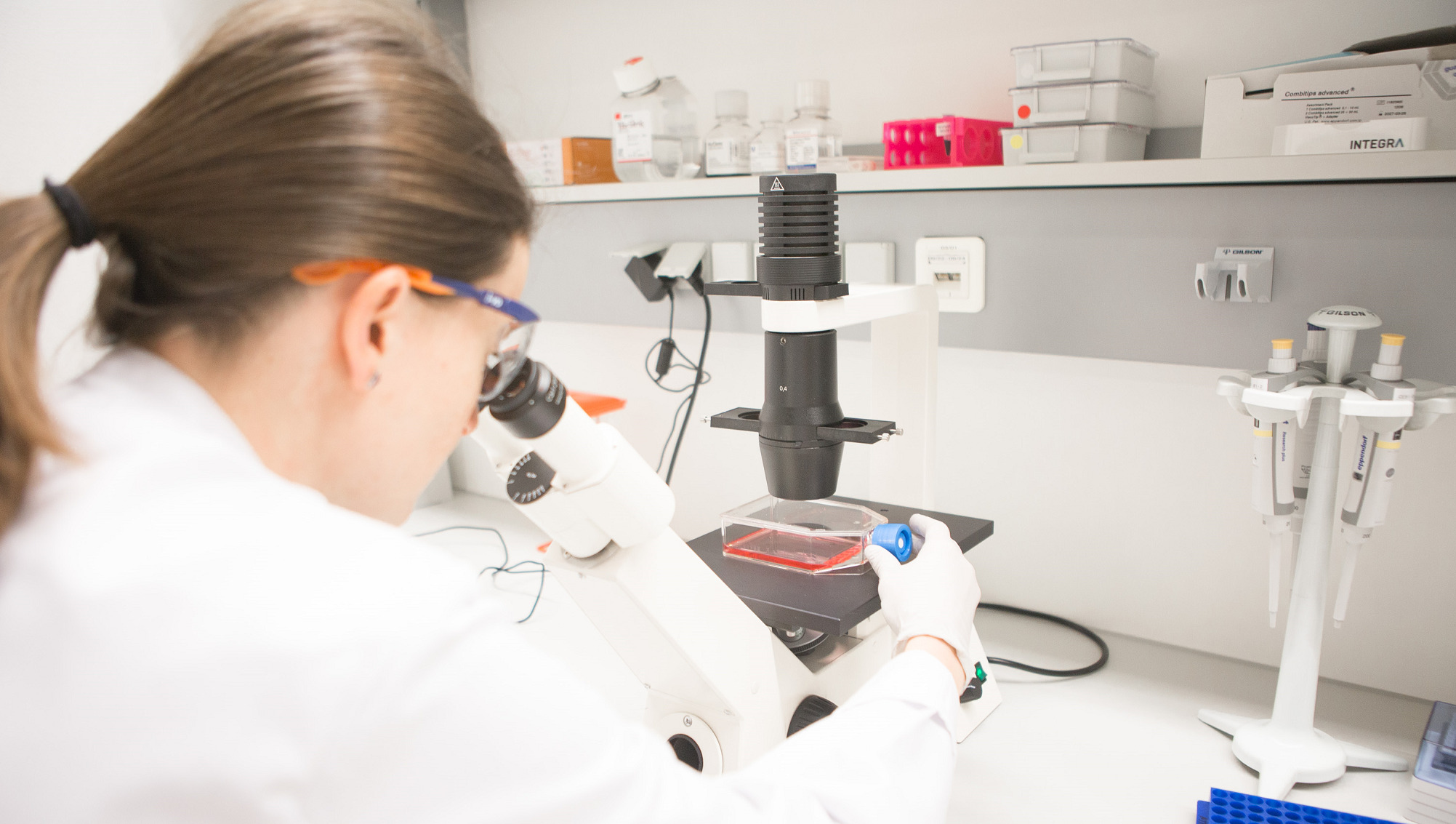 Incubator already known in the CEE region
To find the right projects, CEBINA relies not only on its own network of universities, but also on local advisors and open calls for proposals on networks such as LinkedIn. First, the incubator screens projects based on non-confidential information, such as what disease the research team wants to treat. If the project is of interest to the incubator, it arranges a scientific discussion with the researchers in which confidential information is also discussed.
Danube Labs is also an important player in the European startup ecosystem. A whopping 221 projects from 16 countries have been looked at by CEBINA here this year. Most of them are from Poland, Austria, Hungary and Italy. The projects are underway in a wide variety of areas, but most are in oncology and infectious diseases. Danube Labs is very strict in its selection process, with only five percent of projects making it to the shortlist.
"We have already made a name for ourselves in CEE. That's why we have a constant stream of exciting ideas coming in," Sophie Zettl says. Once a project is selected for the incubator, the CEBINA team works with the researchers to create a milestone-based work plan over the next nine to 12 months. Then a budget is established, which requires approval from Danube Labs. Then the actual research takes place, with regular meetings to scrutinize progress.
Organization shows potential of CEE region
CEBINA takes ownership of the project. The researchers themselves can still have a management role in this, but many actually choose not to, tells Wolfgang Friedl, COO of CEBINA. "We enable the scientists to continue to put all their focus on research despite founding the startup. This is also an advantage for the universities that employ the researchers. In addition, we communicate these arrangements very transparently; the researchers know in advance exactly what they are getting into with CEBINA", says Friedl.
In the future, the incubator wants to become much more visible and draw attention to itself with more calls. Geographically, there could also be significant expansion. For example, there could soon be more collaborations with the U.S. and with China. However, CEBINA's main goal is to reduce the resistance of investors to investments in the CEE region. "CEE is a very important place for economic interests and for life sciences. Austria is well placed here as a bridge between CEE and Western Europe. We want to show how important it is to jump on this bandwagon now", explains Patrick Aisher.