The Global Investment Network of Patrick Aisher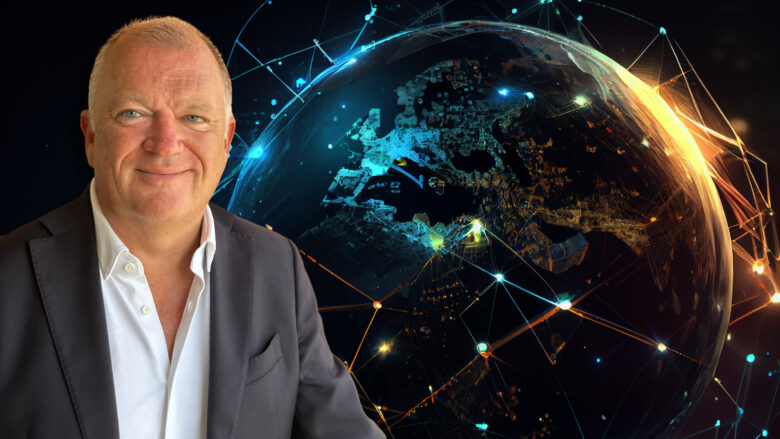 BioTech and Life Sciences in Europe, MedTech in China, and real estate in the USA: One might actually assume that entrepreneur and investor Patrick Aisher, Chairman of Hong Kong-based Kinled Holding Limited, with a portfolio of over 125 companies in Fintech, Digital  and BioTech sector (20 of which have reached IPO), no longer has much time for investment funds.
But quite the opposite: "Over the last decade, Kinled Holding has expanded its investment scope by becoming a founding partner of several industry-specific technology funds in Boston, London, Vienna, and Zurich, with combined assets under management of €350M, and these relationships have given us access to an expanded pipeline of additional investments," says Aisher, scion of a British entrepreneurial family. The past year was very successful, says Aisher: "Two of our portfolio companies achieved an IPO on the NASDAQ, and we exited our US robotics business".
Now Aisher is expanding his investment field once again. With four new investment vehicles, he is now spinning a network that spans the entire globe and covers a wide range of industries.
Kinled & Mountain Labs: The Fintech Investor for Real Innovations Beyond the Hype
CEBINA Bridge Capital: Accelerator for BioTech from the CEE region
In 2020, Kinled founded CEBINA Bridge Capital, an EU-regulated AIFM fund based in Gibraltar. This fund finances Danube Labs, which scouts up to 300 biotechnology projects per year as part of a cooperation agreement with the Hamburg based pharmaceutical research company Evotec SE. Investments are only made in the best of the best. "So far we have funded 6 innovative projects from universities in Austria, Hungary, Slovenia, Italy, and Poland, as well as through a collaboration with the United Nations International Center for Genetic Engineering and Biotechnology," says Aisher.
CEBINA is short for Central European Biotech Incubator and Accelerator, and the name says it all: BioTech projects from the CEE region not only receive financial support, but they also have access to the offices and laboratories that are so important to them in order to carry out their research activities.". The fund has around €15 million to be invested in the CEE region. "The goal is to help fund up to ten new biotech companies by 2025", says Aisher. You can find out more about CEBINA here:
CEBINA: How the incubator brings CEE biotech projects to the international stage
DanubeNeuro: Fund to combat diseases of the central nervous system
Based on the successes of CEBINA in the biotech sector, Aisher is currently developing a new investment fund under the name DanubeNeuro, which focuses on financing startups that combat diseases of the central nervous system (CNS for short) with new technologies. There are 44 million people worldwide who suffer from Alzheimer's, 280 million people with depression, and more than 10 million people with Parkinson's – and it is precisely these people who need to be helped with new technologies.
"DanubeNeuro aims to develop a broad portfolio of new life science startups that deliver therapeutics, biomarkers and diagnostics for unmet medical needs in the CNS area, thereby offering attractive opportunities for investors," says Aisher. "The goal is to become a leading accelerator for CNS projects in the CEE region. We are building a portfolio of projects that have synergy effects, relying on our existing network with academic institutions and biotech companies in the CEE region and within the EU and globally."
The initial target size of the new investment fund, which is subject to EU guidelines for AIFMD funds, is around €10 million. In addition to Aisher himself, CEBINA Bridge Management Limited, the Dolby Family Ventures Fund from the USA  and LongeVC, which specializes in longevity, are already included as LPs, as are the descendants of the Heinrich Wild family (Leica/Wild-Leitz). The goal is to have approximately six companies in the fund's portfolio with an investment period of 4 years.
BrickSave Capital Fund: Access to US real estate investments for Europeans
Aisher is also Chairman of PropTech Bricksave, which now manages over 250 residential properties in the US. Building on this success, they are now launching the Bricksave Capital Value Add Fund with a volume of €100 million, which offers European investors access to the US real estate market and the potential for risk-adjusted returns of over 8%. The plan is to invest in real estate in Miami, Detroit, Philadelphia, and Chicago. Several well-known European family offices have already invested in the fund.
The relatively quick reaction of the US Federal Reserve to inflation has led to the inflation rate falling back towards 2 percent more quickly in the United States than in Europe. This now opens up an exciting opportunity for European investors in the real estate market, which is driven by interest rates. The market is currently correcting prices downwards, while at the same time it cannot be assumed that the Federal Reserve will further increase key interest rates – quite the opposite.
"We expect inflation to continue to decline rapidly in the coming months. This creates a market opportunity in real estate where prices are driven by financing rates," said Aisher."A current higher interest rate scenario with the prospect of a short-term reduction in interest rates creates a unique window of opportunity for real estate investment, the likes of which has rarely been seen before in the market."
Greek LANGaware secures €2M to develop tool for cognitive and mental health diagnostics
MedTech Fund for China: Investing in the Medical Devices Boom
In addition to BioTech and Life Sciences in Europe and real estate in the USA, Aisher has identified another exciting target market: MedTech in China. "We are in the process of launching an EU-regulated fund that will have the rare and unique opportunity to invest in HealthTech startups in China, alongside a Chinese RMB fund and one of the TOP3 healthcare VC funds in China as the largest LP", says Aisher, who is implementing the fund together with Sara Zhou of Shanghai's InterContinental Capital (which he is also Chairman of) as a partner. InterContinental has raised over $100M for Kinled portfolio companies in the last few years. "All startups we invest in are supported by an experienced incubation team in China with an excellent track record. This team has built many successful healthcare startups over the last decade that have gone public or sold at multiple returns."
MedTech startups in China can look forward to a rapidly growing medical device market, driven by an increasingly aging society in the world's second-largest market behind the USA. Since June 2022, the Shanghai Stock Exchange has also allowed MedTech companies to list on the Sci-Tech Innovation Board, which has already caused an IPO boom. The market for MedTech in China is correspondingly attractive, and Aisher and Zhou want to respond to this trend with the new fund that is launching in 2024.
The target size of the Intercontinental Capital China Venture Fund, is around $50 million, but it will invest alongside Fine Research Innovation Fund 2, whose main LP is one of the top 2 venture funds in China, as well as some other renowned family offices.
Previous funds generated returns between 2.5X and 4X
Kinled, and the Aisher family, has had multiple co-investors from some of the most prominent and influential families and entrepreneurs in Europe for decades. "Patrick Aisher decided to establish a wealth management division which will allow qualified sophisticated investors to join Kinled in certain highly sought-after and exclusive transactions, including access to follow-on rounds generated through the 4 newer funds", said Iain Hubert, Wealth Management Director of Kinled in Gibraltar.
Previous funds that Kinled has founded or partnered with have generated returns to date varying between 2.5X and 4X over the last few years, and their target is to replicate and improve on these. "Where specific direct investments are possible, Kinled has achieved much higher multiples, up to 30x, or 3000%,  although evidently the risks involved are  much greater", cautions Aisher.
Whether the focus is on innovation in biotech, longevity and neuroscience, or more traditional engineering and medical technology, or even very conservative real estate investing, it seems that Kinled has found a niche where it's broad international focus combined with deep industry knowledge, has given it an edge over many of the more established players.