new model
Addit.Tech And The Four Corporate Executives Who Launched Their Consumer Electronics Rental Startup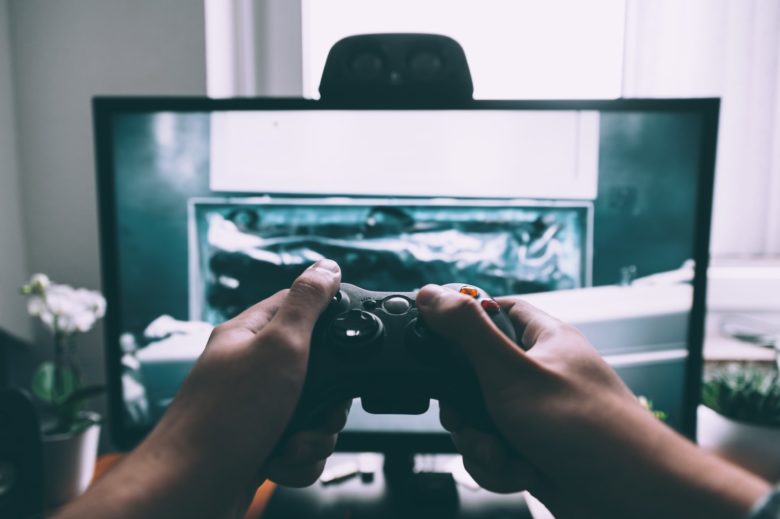 Wouldn't it be nice to rent a PlayStation or projector to watch movies on the wall like in a cinema while staying home without really purchasing it? Or just get an action camera for the next journey (of course, once the pandemic situation is over)? This is specifically what the recently launched platform for consumer electronic rental Addit.tech is offering – rent a gadget for several months, return it when no longer needed or wanted, or buy it. 
But there are two more interesting aspects of this story. On the one hand, Addit.tech is on a mission to reduce the tech junk footprint on the planet. "We hope that such a model could minimize the number of electronic devices laying around on the shelves, so in a way, we are a circular economy project in that sense, and not least everything we do is paperless," tells us Ivaylo Petkov, one of the four co-founders. The other element of the story – the company is started by four corporate executives as a completely independent and self-funded project. 
Electronics as a service
Addit.tech is an online platform that allows people and companies to rent over 250 different products for a certain amount of time, return them when no longer needed, or purchase them at a later point. "We also help electronics distribution companies by giving them a brand new
sales channel with its own specifics through giving people more affordable access to the latest models released, " says Vladimir Kolev, the CMO of the company. Launched around a month ago, the platform offers smartphones, laptops, gaming consoles, cameras, e-scooters, smart home gadgets, and other items. More products and categories will be added soon, says the team. Everything could be rented for 9,12 or 18 months and the service is available in the whole country. The whole process of renting is digital and paperless because Addit.tech works with another Bulgarian startup – Evrotrust, which assures the remote documents signing and authentication. The company is entering a €1B consumer electronics market in Bulgaria, around 40% of which is online. "This might be a remote target for us to hit in time. Based on the research we have made, our direct and prime target to start from is 150 – 200 000 people," says the marketing officer. 
"Last but not least, we believe we help the planet through a circular economy model, as whatever people enjoy with us would, in the end, be returned and remarketed, rather than sank down in oblivion in some storage, which is what happens most when people buy their electronics," explains Ivaylo Petkov. 
Combining corporate career with entrepreneurship
"Out of the blue" – this is how the idea came to the four co-founders of Addit.tech. All of them come from a corporate background. Asen Asenov and Ivaylo Petkov, are the Co-CEOs of Eurolease, the leasing company part of the Eurohold holding. Their co-founder and CFO Ani Bachvarova comes from the same corporation where she's the manager of financial operations. This project, however, has nothing to do with their corporate careers and the company, they insist. "It's a completely independent startup by the four of us," tells us Vladimir Kolev, the CMO of the company, who has spent the past several years as a manager of large retail complexes such as Bulgaria Mall and Grand Mall Varna. Also a former general manager of The Mall, he is currently focused mostly on the development of Addit.tech. 
The four of them are an example of how a corporate career and a startup could be combined. Addit.tech is a self-funded project in which the co-founders put around €50K of personal savings. Initially, they tested the platform and the model with friends and their immediate circle, which is also where most of the first 25 purchases came from. After launching it around one month ago, the team is now validating the model with a broader audience and collecting feedback. 
"To date, we have a revenue of around €10K and we already see what the market expects from us – shorter rental periods is one of the things, and we're already working on it," tells us Petkov. Coming from the corporate world, however, also has its impacts on the way the team develops the business – the co-founders are quite cautious about rolling out new features and adjusting the model. "We want first to get it running and then adjust. In order to assure that a product is rented for 60% of the year, which would make sense from a business perspective, we need to be careful with shortening the rental period," explains Ivaylo Petkov. 
Whether this model will find its validation on the local market, and in what form, is too early to say. Although renting out electronics is a popular model in Western Europe, this doesn't necessarily mean it is suitable for the region too.