Interview
Adeo Ressi: Entrepreneurs in Europe need to think bigger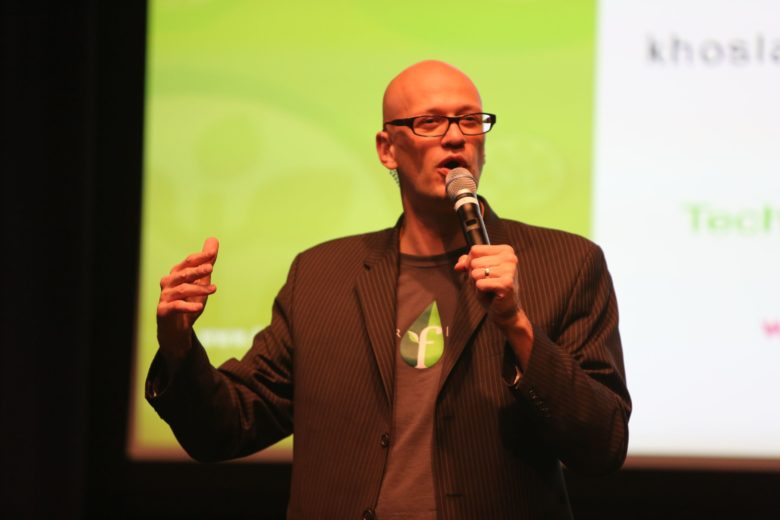 The US pre-seed accelerator Founder Institute is opening its first office outside the Valley. The location is the Bulgarian capital city Sofia and its focus will be on operations – growing and strengthening the global FI network. FI already has programs in 180+ cities worldwide but the Sofia office is the first official one outside the US that will actually employ an operational team (the local program leaders are usually incentivized in a different way – read below). The second HQ, led by Janet Todorova, will operate independently from the acceleration program.  
We talked to founder Adeo Resi about the reason to choose Sofia, the startup ecosystems in Europe, the US and Asia, and FI's business model and vision.
Trending Topics: FI is well known in Europe and there are chapters here already. Why are you launching an HQ and why in Bulgaria?
Adeo Resi: In 2018 we had the opportunity to work with DigitalK to host our very first international conference, FounderX, in Sofia. We truly had an amazing time, and members of our network from over 20 countries joined us at the event. I have also given keynotes at DigitalK the last two years, so I am very familiar with the energy and fast startup growth that I see in the city.
So when it came time to choose a location for a second office, Bulgaria was an easy choice for us. It is very centrally located, has a great talent base. Most importantly, we also already have a great network and team of Local Leaders in Sofia, and have already completed 4 cohorts and helped launch over 20 companies in the region. We are bullish on Bulgaria's growth as a startup nation.
What does it mean in practice – is something going to change with this office? What are the particular goals and responsibilities of the Sofia HQ?
Sofia HQ will be in charge of regional expansion for Europe, and also allow us to better manage our operations across Europe, Africa and Asia.  Our plan is to grow aggressively throughout Europe over the next few years, because there is so much opportunity in the region.
What are the strengths and weaknesses of early-stage ventures in Europe vs. Asia and the US?
In Europe, there are two main challenges. First, there is too much "startup welfare" going on, where governments try to build up their local startup communities from the top-down through funding. These types of programs rarely spawn meaningful businesses and reward founders that best position their businesses for grants, rather than rewarding founders that focus on their customers. The best startup ecosystems are always grown with a bottom-up approach, where successful entrepreneurs, new entrepreneurs, corporates, and investors all work collaboratively to build companies that can endure over time.  
The second main challenge we see in Europe is the difficulty in raising funding, and I believe the main cause of this that most European founders don't think global enough. There are way too many businesses being built for very small and specific geographic markets, and these businesses will always have a hard time raising funding and inspiring people around a mission. Even though the cultures obviously vary across Europe, we live in a globalized economy now, even more so for tech products. Entrepreneurs in Europe need to think bigger.
In Asia, funding is much more readily available. In fact, all the Graduates of our next Vietnam Founder Institute program will receive nearly $50K in guaranteed funding. However, doing business in Asia is often much more complex and prohibitive, and the talent produced by Europe's universities is second to none.
I wouldn't necessarily say one region is better for startups than the other – they are just different.
Which are the most successful FI companies from Europe?
TravelCar, from our Paris program, is a P2P platform that allows travelers to save money on airport parking and earn money by lending their cars while traveling. They raised over $20M and were recently acquired by PSA Groupe. Peerby, from our Amsterdam program, is a community borrowing and lending mobile application. They have raised over $4.5M and have customers across multiple continents. Itembase, from our Berlin program, helps online retailers of all sizes increase connectivity, revenue, and retention. They have raised over $3M.
In total, our European Alum has raised over $80M USD, and there is still so much more room to grow.
What's FI's business model and what do you expect from the European expansion?
We charge a small fee for participation (around $600 USD, on average, across Europe), which allows us to operate in so many different locations, and we share in the success of our alumni through a shared equity model.
Basically, every company contributes 4% of their company into an "Equity Collective", where the Founder Institute takes 1%, and the remaining 3% is shared evenly between each cohort's Graduates, Mentors, and Local Leaders. This structure creates a very strong teamwork dynamic in all the local markets where we operate, and provides our companies with a critical support network to build their business.
We anticipate that having an office in Bulgaria will give us an opportunity to better support our European network, and expand to new and interesting cities across the continent.