Investment
Anchorage: Krypto-Bank wird nun mit 3 Milliarden Dollar bewertet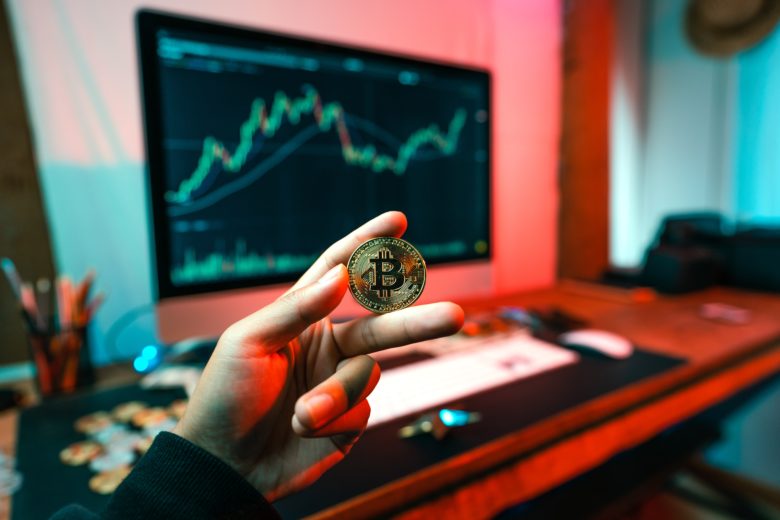 Wo speichern große institutionelle Investor:innen ihre digitalen Assets, wenn sie es nicht selbst machen? Genau, bei einem Asset-Manager wie etwa Anchorage aus San Francisco. Das Scale-up aus dem Silicon Valley, das von Diogo Mónica und Nathan McCauley 2017 gestartet wurde, ist in den USA ein gefragter Partner, was dieses Thema angeht. Im extrem starken Krypto-Jahr 2021 steigt die Unternehmensbewertung nun auf 3 Milliarden Dollar.
Denn in einer neuen Investment-Runde (Series D) schießen prominente Kapitalgeber:innen insgesamt 350 Millionen Dollar zu. KKR (u.a. auch Axel Springer), Goldman Sachs, Alameda Research, Andreessen Horowitz, Kredit-Fonds von Apollo, BlackRock, Blockchain Capital, Delta Blockchain Fund, Elad Gil, GIC, GoldenTree Asset Management, Innovius Capital, Kraken, Lux Capital, PayPal Ventures, Senator Investment Group, Standard Investments, Thoma Bravo und Wellington Management stemmen die Finanzierungsrunde, die nach der Series C mit 80 Mio. Dollar schnell nachkommt.
Krypto-Industrie: Nach den dicken Finanzierungsrunden kommen nun die großen Übernahmen
Institutionelle Kund:innen im Fokus
"Da immer mehr Institutionen Krypto-Dienstleistungen in ihr Angebot aufnehmen wollen, befinden wir uns an einem Wendepunkt", so Diogo Mónica, Präsident und Mitbegründer von Anchorage Digital, in einer Aussendung. "Mit dieser Finanzierung ist Anchorage Digital in der Lage, die beispiellose institutionelle Nachfrage nach diesem sich schnell entwickelnden Markt zu bedienen. Wir sind dankbar, dass KKR und diese breitere Gruppe von Investoren unsere Vision teilt, den regulierten institutionellen Zugang zu digitalen Assets zu erweitern."
Anchorage ist das erste Krypto-Unternehmen der USA, das sich eine offizielle Banklizenz geholt hat, die vom Office of the Comptroller (OCC) im Jänner 2021 erteilt wurde. Das schafft natürlich Rechtssicherheit, die große Unternehmenskunden wollen und brauchen. Kund:innen sind etwa Banken, Fonds oder Fintechs, die die Tech-Lösungen von Anchorage nutzen können, um ihren eigenen Kund:innen entsprechende Krypto-Lösungen anzubieten. Prominentester Kunde ist Visa, für den Anchorage den Kauf von NFTs (Cryptopunk #7610) abwickelte. Nun sollen mit Hilfe des Investments die Zahl der Mitarbeiter:innen (aktuell 200) und die Services ausgebaut werden.
 

Investment
Bewertung
Investoren
Vertical
Herkunft
FTX.com

1,4 Mrd. Dollar

(Series B: 1 Mrd. Dollar

Series B1: 421 Mio. Dollar)

25 Mrd. Dollar

Ontario Teachers' Pension Plan Board, Temasek, ICONIQ Growth, Tiger Global, Ribbit Capital, Lightspeed Venture Partners, Paradigm, Sequoia Capital, Thoma Bravo, SoftBank, Ribbit Capital, Insight Partners, Third Point, Lightspeed Venture Partners, Altimeter, BOND, NEA, Coinbase Ventures, Willoughby Capital, 40North, Senator Investment Group, Sino Global Capital, Multicoin, VanEck, Hudson River Trading,  Circle

Exchange

Bahamas

Digital Currency Group

700 Mio. Dollar

10 Mrd. Dollar

Softbank (Vision Fund 2), Ribbit Capital, Capital G (Alphabet), Latin America Fund, GIC

Investment

New York (USA)

Sorare

680 Mio. Dollar

4,3 Mio. Dollar

Softbank, Atomico, Bessemer Ventures, D1 Capital, Eurazeo, IVP, Liontree, Benchmark, Accel, Headline

NFT-based Fantasy Sports

Paris, FRA

Genesis Digital Assets

556 Mio. Dollar




(Series B: 431





Series C: 125)

Paradigm, New York Digital Investment Group, FTX, Ribbit Capital, Electric Capital, Kingsway Capital

Crypto Mining

London, UK

MoonPay

555 Mio. Dollar

3,4 Mrd. Dollar

Tiger Global, Coatue, Blossom Capital, Thrive Capital, Paradigm, NEA

Payments

Miami, USA

Dapper Labs

555 Mio. Dollar




(305 + 250)

2,6 Mrd. Dollar

Coatue, Andreessen Horowitz, GV, Version One Ventures, Bond, GIC, Michael Jordan, Kevin Durant, Ashton Kutcher, Shawn Mendes, Will Smith

NFT

Vancouver, Canada

Bitpanda

443 Mio. Dollar

(Series C: 263

Series B: 180)

4,1 Mrd. Dollar

Valar Ventures, Partner von DST Global

Neobroker

Vienna, AUT

Circle

440 Mio. Dollar

4,5 Mrd. Dollar

Digital Currency Group, Fidelity Management, FTX

Stablecoins

Boston, USA

Anchorage

430 Mio. Dollar

(Series D: 350

Series C: 80)

3 Mrd. Dollar

Goldman Sachs, BlackRock, PayPal Ventures, Andreessen Horowitz (a16z), Alameda Research, Apollo credit funds, GIC, GoldenTree Asset Management, Wellington Management, Thoma Bravo, Blockchain Capital, Lux Capital, Indico

Crypto Bank

San Francisco, USA

Blockchain.com

420 Mio. Dollar

(Series B: 120

Series C: 300)

5,2 Mrd. Dollar

DST Global, Lightspeed Venture Partners, VY Capital, Google Ventures

Crypto Wallet

London, UK

Celsius Network

400 Mio. Dollar

3 Mrd. Dollar

WestCap,  WestCap, Caisse de dépôt et placement du Québec (CDPQ)

Lending

New Jersey, USA

Ledger

380 Mio. Dollar

1,5 Mrd. Dollar 

10T Holdings, Cathay Innovation, Draper Esprit, Draper Associates, Draper Dragon, DCG, Korelya Capital, Wicklow Capital

Crypto Wallet (Hardware)

Paris, France

BlockFi

350 Mio. Dollar

3 Mrd. Dollar

Valar Ventures, Galaxy Digital, Fidelity, Akuna Capital, SoFi, Coinbase Ventures

Crypto Lending

New York, USA

Solana Labs

314 Mio. Dollar

tba.

Andreessen Horowitz, Polychain Capital, Alameda Research, Blockchange Ventures, CMS Holdings, Coinfund, CoinShares, Collab Currency, Memetic Capital

Blockchain

San Francisco, USA

Fireblocks

310 Mio. Dollar

2,2 Mrd. Dollar

Sequoia Capital, Stripes, Spark Capital, Coatue, DRW VC, SCB 10X

Infrastructure

New York, USA

Bullish

300 Mio. Dollar

(+crypto assets)

tba.

Peter Thiel (Thiel Capital und Founders Fund), Alan Howard, Louis Bacon (Moore Capital), Richard Li (Pacific Century Group), Christian Angermayer (Apeiron Investment Group, Cryptology Asset Group), Galaxy Digital, Nomura

Exchange

tba.

Paxos

300 Mio. Dollar

2,4 Mrd. Dollar

Oak HC/FT Declaration Partners, PayPal Ventures, Mithril Capital, Senator Investment Group, Liberty City Ventures, WestCap, Bank of America, Founders Fund, Coinbase Ventures, FTX

Blockchain Infra

New York, USA

Iris Energy

300 Mio. Dollar

1,5 Mio. Dollar

n.a.

Mining

Sydney (AUS)

ConsenSys

265 Mio. Dollar

3,2 Mrd. Dollar

J.P. Morgan, Mastercard, UBS, Protocol Labs (Filecoin), Maker Foundation (MakerDAO), Fenbushi, The LAO, Alameda Research, Marshall Wace, Third Point, ParaFi Capital, Think Investments, Dragonfly Capital, Electric Capital, Spartan Group, DeFiance Capital, Animoca Brands, Coinbase Ventures, HSBC

Ethereum Infra

New York, USA

Bitso

250 Mio. Dollar

2,2 Mrd. Dollar

Tiger Global, Coatue, Paradigm, BOND, Valor Capital Group, QED, Pantera Capital, Kaszek

Exchange

Mexico City, MEX

BitDAO

230 Mio. Dollar (+crypto assets)

tba.

Peter Thiel, Founders Fund, Dragonfly Capital, Pantera Capital, Alan Howard (Spartan Group), Jump Capital, Fenbushi oder Kain Warwick (Synthetix)

DeFi

tba.

Avalanche

230 Mio. Dollar

tba.

Polychain, Three Arrows Capital, R/Crypto Fund, Dragonfly, CMS Holdings, Collab+Currency, Lvna Capital

Smart Contracts

New York/Miami, USA

Blockstream

210 Mio. Dollar

3,2 Mrd. Dollar

Baillie Gifford, iFinex, Real Ventures, AME Cloud Ventures, AXA Strategic Ventures, Blockchain Capital, Digital Currency Group, Digital Garage, Future\Perfect Ventures, Horizons Ventures, East Ventures, Khosla Ventures, Mosaic Ventures, Seven Seas Partners

Mining

Montreal, Canada

Figure Technologies

200 Mio. Dollar

3,2 Mrd. Dollar

Morgan Creek Capital, 10T Holdings, Digital Currency Group, Digital Capital Mgt, DST Global

Mortgage

San Francisco, USA

BitClout

200 Mio. Dollar

tba.

Andreessen Horowitz (a16z), Sequoia, Social Capital, TQ Ventures, Coinbase Ventures, Winklevoss Capital, Polychain Capital, Pantera Capital, Arrington Capital, Blockchange Ventures, Distributed Global, Blockchain.com Ventures, Hack Ventures, Alexis Ohanian

Social Network

Osaka, JPN

Forte

185 Mio. Dollar

1 Mrd. Dollar

Griffin Gaming Partners

Gaming

San Francisco, USA

Blockdaemon

155 Mio. Dollar

1,3 Mrd. Dollar

Softbank, Matrix Capital Management, Sapphire Ventures and Morgan Creek Digital. Seed investors Boldstart Ventures, Goldman Sachs, Greenspring Associates, Kenetic, Kraken Ventures, Borderless Capital

Blockchain Infrastructure

Los Angeles, USA

Sky Mavis/Axis Infinity

152 Mio. Dollar

3 Mrd. Dollar

Andreessen Horowitz, Paradigm, SNÖ, SevenSevenSix, FTX, Samsung Next, Fabric Ventures, Rainfall, Standard Crypto, Not Boring Capital

NFT Gaming

Vietnam

Helium

111 Mio. Dollar

tba.

Andreessen Horowitz, Alameda Research, Ribbit Capital, 10T Holdings, and Multicoin Capital

Decentralized Wireless Network

San Francisco, USA

TaxBit

100 Mio. Dollar

1,5 Mrd. Dollar

Insight Partners

Crypto Tax Service

Salt Lake City, USA

Matrixport

100 Mio. Dollar

1 Mrd. Dollar

DST Global, C Ventures, K3 Ventures, Tiger Global, Qiming Ventures Partners, IDG Capital, Dragonfly Capital

Neobank

Singapore

Amber Group

100 Mio. Dollar

1 Mrd. Dollar

China Renaissance Group, Tiger Brokers, Tiger Global Management, Arena Holdings, Tru Arrow Partners, A&T Capital, Sky9 Capital, DCM Ventures, Gobi Partners, Pantera Capital, Coinbase Ventures, Blockchain.com

Crypto Gateway

Hongkong,  HK

OpenSea

100 Mio. Dollar

1,5 Mrd. Dollar

Andreessen Horowitz, Coatue, Michael Ovitz, Kevin Hartz, Dylan Field, Kevin Durant, Ashton Kutcher, Tobi Lutke

NFT marketplace

New York, USA

Chainalysis

100 Mio. Dollar

4,2 Mrd. Dollar

Coatue, 9Yards Capital, Benchmark, Accel, Addition, Dragoneer, Durable Capital Partners, Altimeter, Blackstone, GIC, Pictet, Sequoia Heritage, SVB Capital

Blockchain Analytics

New York, USA