Developer Conference
Apple WWDC 2021: Strong focus on data protection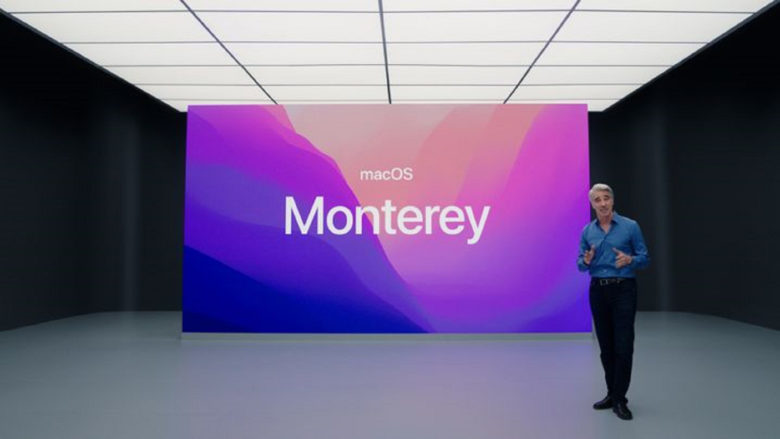 Apple Worldwide Developers Conference (WWDC) took place this Monday, June 7th. Due to Corona, users and developers enjoyed the event digitally. The highlight of the conference was the latest version of the world's most advanced desktop operating system, Monterey. Apple also introduced the improved iOS 15 for iPhone users. The tech giant announced better data protection settings for Mac, especially for Siri, its voice-assistance software.
"Work more seamlessly with Mac and iPad"
The special thing about Monterey is the variety of ways that allow users to connect and share experiences together.
"macOS Monterey is packed with features that help Mac users get more done, connect with friends and family in amazing new ways, and work across Mac and iPad more seamlessly than ever before," said Craig Federighi, Apple's senior vice president of Software Engineering.
One "seamless" function is "Universal Control". MacBook users should be able to operate a nearby iPad with their mouse and keyboard. One can drag and drop data back and forth across screens or devices – an impressive feature.
Another update, enabling AirPlay to Mac will allow users to work even more effortlessly across Apple devices. Besides that, with a slight improvement of Safari, Apple wants to bring the iOS feature "Shortcuts" to the Mac. This will allow users to put together chains of commands in the future and automate everyday tasks. Monterey should be available for download in July as a beta version and in the autumn in its finished form.
Siri will soon also work offline
Data protection was an important issue at WWDC. With the new iOS 15, Smart Assistant Siri will soon no longer need an internet connection for many tasks. The Safari browser also has a new anti-tracking feature called "Intelligent Tracking Prevention". It intends to prevent cookies from tracking users through the network, for example. The new feature also hides the IP address of the user to make identification more difficult.
With the new iOS 15, Apple attaches great importance to the FaceTime video chat software. It should soon be compatible with Windows and Android devices. Apple also wants to enable calls with
multiple
participants in the future. "SharePlay", a new feature of FaceTime, brings shared experiences to a whole new level. Users could watch movies, listen to music or share the screen and enjoy their time together.
The new "focus" function,
on the other hand
, allows users to specify when and where they want to receive particular messages or notifications
.
By enabling these features, the tech giant competes more
directly
with other widely-used video conference apps such as Zoom and Google Meet.
The saga continues: Apple and Epic Games
The developer conference comes at a time when Apple has to answer in court for its app store practices. Apple charges app providers a fee of 15 to 30% of their generated revenue (e.g. from subscriptions or in-app purchases). The "Fortnite" maker Epic Games is taking legal action against it. Apple CEO Tim Cook did not mention the Epic Games saga in his speech during the WWDC.