Deal
As Property Viewings Go Virtual, Giraffe360 Raises $4.5M in a Round Led by Bulgarian VC LAUNCHub Ventures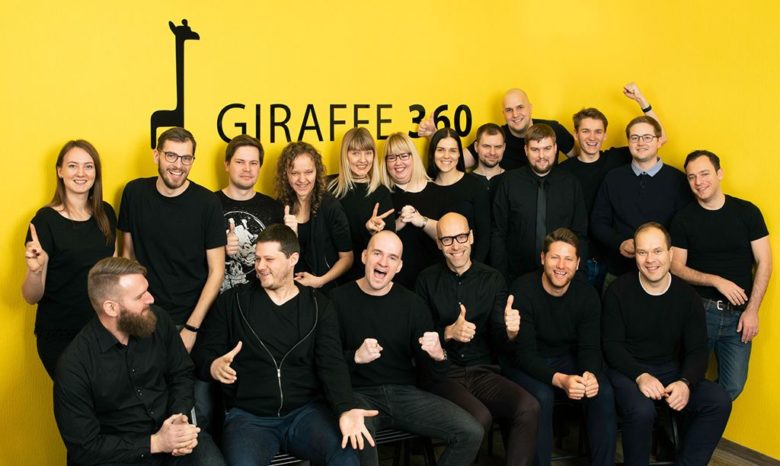 While the concept of video and virtual 3D tours is nothing new in the real estate industry, it has taken global pandemic and social distancing restrictions for a larger percentage of real estate agents and buyers to adopt a digital-first approach. In many countries around the world, deals start to rely on proptech solutions that enable high-quality remote viewing experience and this has been an opportunity for startups to gain traction.
One example is Giraffe360, a Latvia-born and UK-based company that offers a subscription service for a robotic camera with LIDAR laser technology – making it possible for real estate agents to generate ultra high-quality pictures and deliver premium virtual tours.
"More than ever this year, our clients and prospective buyers and tenants have started to see virtual viewing as the default way to look at a property. Agents are selling and renting a property in this period with virtual viewings, all using Giraffe360's product which lets the buyer or renter be inside the virtual home, alongside the agent's representative," says Mikus Opelts, founder and CEO of Giraffe360.
Now,  following a 10x revenue growth, Giraffe360 has closed a $4.5M (€3.8M) funding round led by the Bulgarian VC LAUNCHub Ventures and the London-based Hoxton Ventures, which has three British unicorns in its portfolio – Deliveroo, Babylon Health, and Darktrace.
"We are always keeping an eye on proptech trends and we're impressed with the potential their product has to modernize the real estate industry and make it easier than ever for real estate agents and brokers to publish high-quality listings," comments Todor Breshkov, partner at LAUNCHub Ventures.
Giraffe360 was founded in 2016 in Riga by two brothers – Mikus Opelts and Madars Opelts and is currently headquartered in London. Through its high-specification sensors and robotics technology, the company enables professional quality photography, high-accuracy floor plans and 3D virtual tours, and is practically eliminating the need for a professional photographer. 
The camera is sold as a service for £399 (€445) per month to real estate agents and brokers. According to Opelts, in 2019, before the pandemic, subscriptions had grown by 800% and this number is expected to be even higher this year.
"Even though we have been growing well over the last 18 months, so far our service has been available on a limited volume so one of the ways we will use some of the funds will be to significantly grow our service capacity," shares in front of Trending Topics SEE Opelts.
"Giraffe360 has global potential with customers in 26 countries, including industry-leading brands such as RE/MAX, CBRE, and BNP Paribas Real Estate," adds Hussein Kanji, partner at Hoxton Ventures.  Hardware Club (HCVC) and existing investor Change Ventures also participated in the round. HCVC has previously backed numerous AI companies in Eastern Europe, including Bulgarian Alcatraz, Greek Augmenta, and Croatian Gideon Brothers.