Diaspora Special Edition
Assen Andonov: The Bulgarian Presence in Urban Aeronautics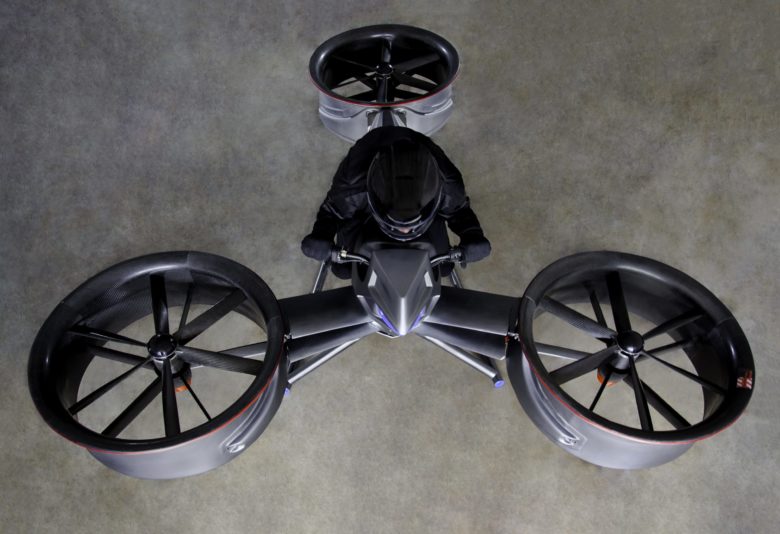 In the 1880s, the first automobiles started popping on the industrial map, thus changing permanently transportation. About 20 years later, the Wright brothers induced a second transportation revolution by inventing the first successful airplane. Today, the world is at the edge of a new technological revolution – the creation of a machine that combines the two concepts. Paris will test flying taxis already next year. Japan is set to offer flying taxi services in 2023. There is news like this almost every day now. One of the startups that currently has a VTOL (vertical take-off and landing) aircraft is Assen Aero, founded by the Bulgarian Assen Andonov.
Andonov was born in Bulgaria in 1979. For him, 1989 was not only the year of "the big changes", as he describes the end of communist rule in the country; more importantly, it was then that he realized he wanted to be a pilot. "People kept repeating to me that I should become either a lawyer, a doctor, or an accountant. I kept telling them that it is inadmissible to talk to a 10-year old like that."
Now, more than 30 years later, Andonov owns a startup and is competing to develop the first flying car. The Miami-based Assen Aero already has 2 working prototypes of flying drones that can speed up to 60mph and carry a person. The global Flying Cars market is expected to post a CAGR (compound annual growth rate) of nearly 160% during the period 2018-2022 and big players such as Toyota and Uber Technologies take much interest in it. Yet, the competition for the best flying project continues, and the Trending Topics Team interviewed Andonov for the company and its place on the market.
Trending Topics: Tell us more about the flying vehicles sector – what is it like, what are the global trends? How is the idea about "flying cars" accepted in Bulgaria?
Assen Andonov: The world will definitely embrace technological innovation in this sphere. In the last couple of years, over $3B have been invested in flying vehicles. I know about 2 unicorn startups that operate in the sector. Many countries are planning to offer tax reliefs and grants for companies who work to develop such kind of technology so it is not only private investors who are eager to fund these projects. This is especially true for the USA where it is already legal to use such a machine. As these vehicles are most probably going to become electric, they might be recognized as "green technology", which would enable entrepreneurs to take advantage of green technology funds. On a local level, Bulgaria does not yet have a regulatory framework for our niche but we are moving along with EASA, the European Aviation Safety Agency and they have a robust plan for the entire EU. What is more, many people in Bulgaria simply cannot imagine using a flying car any time soon. This disbelief is something that we often face when we talk to local investors or stakeholders, yet the world is moving in this direction fast
What is the place of Assen Aero in the market? How is your business structured?
Our startup is in competition with around 100 more on our way to create the first practical flying car, but only 10 have full-scale flying prototypes. We already have two: the – A1 Explorer, our first prototype, and A2 Avenger – the newest addition to our portfolio. We are based in Miami – this is where our market is, where the sales happen while the engineering is done in Sofia where we would like to open an office soon  Bulgaria is full of talent and potential, it will be great to bring home this amazing technological marvel that will shape the lives of the next generation. 
What is the history of the company?
 Assen Aero was born in 2015 after a conversation I had during one of my flights. I met a sculptor who had the practice of visiting indigenous villages to search for inspiration for his work. He told me that, after the 2010 earthquake in Haiti, the local infrastructure had not been fixed and that this was a huge problem for native people from mountain villages who could not receive help in emergency situations. The sculptor wished that there was some kind of a "flying bike" to overcome this obstacle as it often costed lives. This is when I started pondering over the possibility. Later this year, I founded the company.
Apart from this conversation you had, what made you choose this industry?
 We believe that this is the future of transport. A mile of freeway through an urban area costs approximately $39 million, while a mile of freeway through a rural area costs approximately $8 million in the USA. What is more important is that once built, a highway cannot be moved and any change, a reconstruction of its width would cost a huge amount of money, not to mention building tunnels, for example. Contrastingly, flying corridors can be flexible which could enable a dynamic distribution of passenger traffic. Let's imagine the air traffic in Sofia on a typical Monday – to avoid traffic jams, there could be more air corridors from Mladost to the Center in the morning when people are heading to their workplace, and, vice versa in the afternoon. In the future, when flying vehicles become a part of our everyday life, there will be no need to constantly expand the physical infrastructure. We don't need to replace ground-based transportation, we only need to cover 10% to make a difference.
In a nutshell: what is your competitive advantage compared to other companies?
For our company, I would say that we have a low-cost advantage and experience with building flying machines before. I started building my first airplane while I was studying at the American University in Bulgaria. I attended my lectures from Monday to Thursday, the rest of my week was dedicated to building my plane. Later on, we founded a company around the plane and it has become the only commercially successful aircraft designed and built in Bulgaria since 1954 when the last state aircraft factory was closed experience matters.
And when will flying cars become a part of our everyday life?
There is a real possibility that we will have the first commercially operated service in the next 10 years. I am not talking about mass transport, rather a small number of flying vehicles that can be rented or bought by people with higher income. When it comes to public transportation, flying vehicles might be able to enter the infrastructure of cities about 20 years from now. For a vehicle to enter the public transportation system there has to be a technological boom. What is more, in this case, regulations need to be amended as well and this requires time but so many companies are working on the different aspects of the system that me and you will most probably be able to see flying cars in our lifestyle sooner than many people think.