Research
AUBG: the Entrepreneurs Factory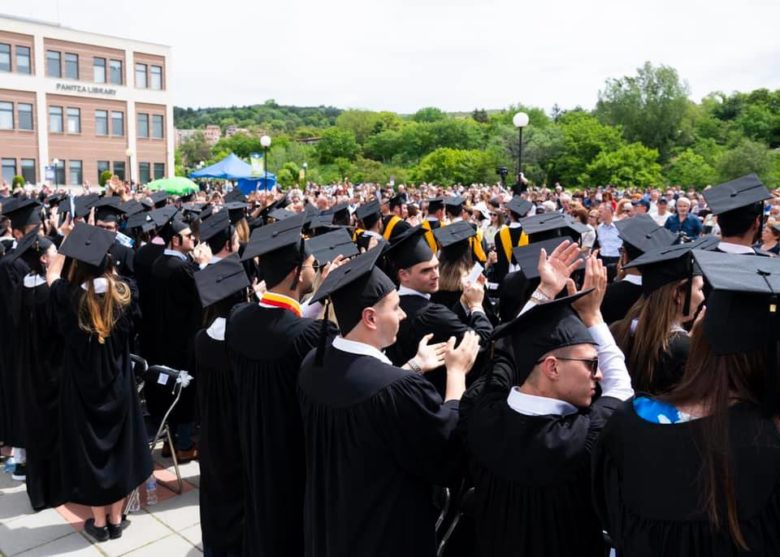 The story in brief:
 A striking number of entrepreneurs from the Bulgarian ecosystem have completed their degree at the American University in Bulgaria (AUBG). 

Entrepreneurs from the Bulgarian ecosystem such as Elvin Guri (CEO at Empower Capital Fund), Andrey Bachvarov (Founder of BICA Services), Svetozar Georgiev (Co-founder at Telerik Academy), and Avgustina Pasheeva (Director of Operations at GemSeek) have completed their degrees at AUBG

After a series of interviews with AUBG alumni, professors and students, we discovered three ma

in factors that foster the entrepreneurial spirit in AUBGers: the entrepreneurial culture brought up by the faculty, the numerous on-campus events that take place weekly, and the diverse community that enables students to explore other cultures.
"I had lectures from Monday to Thursday in Blagoevgrad. From Friday to Sunday, I was located near Sofia, building a plane on my way to fulfill my childhood dream," says Assen Andonov, AUBG alumnus and founder of Assen Aero, one of the 10 startups that have a functioning prototype of a flying taxi.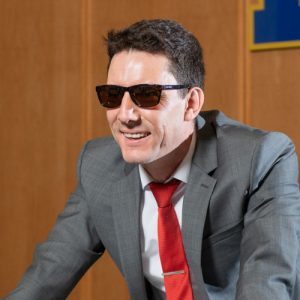 This is how Assen Andonov, an AUBG alumnus who is currently working on creating the first flying taxi, starts the conversation about the university. Andonov, who has graduated in 2004, has had diverse experience as an analyst, aviation consultant, and currently owns Assen Aeronautics, a Miami FL startup that aims to develop "flying cars"/air taxis. In 2018, Assen Aeronautics successfully flight tested a prototype of their A1 Hoverbike. The A1 is a hybrid-electric vertical takeoff and landing (VTOL) aircraft with a gas-driven piston engine and three ducted electrical fans for quiet lift. According to Andonov, the first flying taxi can become a fact in the next 10 years, and "flying cars" might become a part of everyday life in about 20 years. When asked how AUBG has contributed to his entrepreneurial success, Assen answers simply: "The university has given me the positive mindset that everything is possible."
High Founders Rates
A simple LinkedIn research shows that the number of AUBG alumni who are founders is a little more than 500 (out of 6000 results) with 226 currently residing in Bulgaria. The American University in Bulgaria was founded in 1991, when it opened doors with 16 full-time faculty members to welcome 208 students. Since then, the campus has grown – this year, AUBG is a home to around 930 students from 45 nationalities. The university offers a range of undergraduate programs, yet Business Administration is the most popular undergraduate major, with some 40% of AUBG students majoring in this subject.
According to the 2016 alumni statistics released by the American University in Bulgaria, 2.5% of the 533 (13 people) alumni surveyed have founded a startup immediately after graduation. Since 2015, AUBG has officially introduced an Entrepreneurship Minor program, and its accelerator program – Elevate is running successfully for a second season. The student community has StartUP@Blagoevgrad, TheHub, and many other student clubs bring together undergraduates, enterprisers, and investors for various entrepreneurial on-campus events. It is a fact that the university has left a permanent mark on the map of the Bulgarian universities. Yet, the numerical data does not explain why AUBGers are so involved in all these entrepreneurial events even before graduating. 
AUBG as a Head Start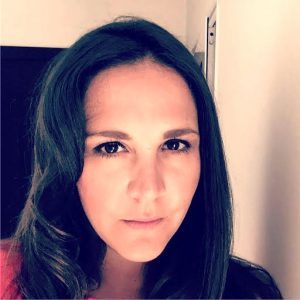 Avgustina (Avi) Pasheeva graduated from the American University in Bulgaria in 2010. After a while, her entrepreneurial spirit took her to the USA where she became an Associate at VoiVoda – a technology acceleration fund based in California. The AUBG alumna, of course, chose to continue her academic life at Draper University where she studied Entrepreneurship, Venture Capitals, and Startups. In fact, she is one of the first people to discover the Bulgarian Leanplum, a mobile customer engagement company that has raised $70 million during its funding rounds. Pasheeva is an active business lady – in her life, she has co-founded a startup (VideoEngager, a USA-based company that develops video customer engagement technology), has worked as a Business Development Manager at the Bulgarian Biodit (specialized in the design and manufacture of biometric security and access control solutions), and is currently deeply invested in GemSeek where she works as a Director of Operations. 
Perhaps you are wondering: what gives a person the motivation to develop professionally at such a high speed? For sure, all the AUBGers are hoping that it is something in Pasheeva's Alma mater that made her an achiever. Pasheeva says that she has learned many important entrepreneurial skills at AUBG: from flexibility through persistence and hard work. She believes that the university is partly responsible for her result-oriented culture and is the place where she has learned to work in a team.
"Entrepreneur is a French word that means adventurer and in a sense majority of the AUBG graduates are adventurers – people who are eager to tackle uncharted areas, who have the ability to persuade and inspire others, who have the resilience, perseverance, and courage to continue chasing their dreams no matter of the challenges on the road," states Avgustina Pasheeva.
The entrepreneurial formula: mix and match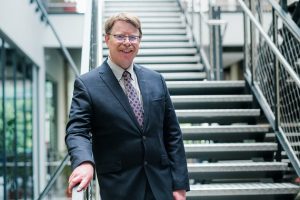 Maybe a good way to explain the high ratio of entrepreneurial spirits in AUBG is by introducing what the President of AUBG, David Evans, calls "faculty traditions". This is his view regarding the way Professors from the Departments of Economics and Business Administration keep the entrepreneurial flame of students burning. While explaining, Evans does not focus on specific courses but rather stresses that the fundamental writing and speaking skills are of great importance for future entrepreneurs from AUBG.
In terms of academics, Evans elaborates that an entrepreneur must have good (if not excellent) writing skills and speak freely in front of the public. Is this achievable? Perhaps yes, with the right courses and the presence of motivation. For a reference, the course registration website of the university currently teaches eleven English and Literature courses with roughly 550 students in them who are trying to improve their writing skills and literary culture. 
The ability to communicate verbally with people without any concern is also important for a job in which attracting investors is crucial for developing an idea into a final product. This fact has led to the establishment of a public speaking class where the content of a student's speech is not the most important part but also his/her presence and body language. 
"The way classes are taught here enables students to interact on an academic level with peers from different backgrounds, with different majors. As a result, they are able to see problems from different perspectives," comments Evans.
The academic policy theoretically allows students to enroll in courses from different departments. At the beginning of one's experience with the university, students have the right to explore courses from different departments as a major must be officially declared at the end of one's sophomore year. The ability of students to choose areas of study, professors, and curriculum is known as "Liberal Arts System". This freedom comes hand in hand with the not-so-popular among some students – a requirement to study disciplines such as sciences, arts, history, and mathematics while taking courses required for one's major. While studying Byzantine History might not be the most interesting thing to do, some of the university's most successful entrepreneurs have combined their passion for business with a discipline from the liberal arts program, says Evans. Elvin Guri, a successful entrepreneur and investor for over 15 years, graduated from AUBG after double majoring in Business Administration and History and Civilizations. "This has given him a great wide perspective and expert knowledge about Balkan history, traditions, and cultures," explains Evans.
When it comes to the Liberal Arts System, there is an AUBG EMBA alumnus, Georgi Malchev, who speaks very highly of it: "The courses in this system helped me gain the theoretical knowledge that I needed for fulfilling my potential." 
Аn Academic System that praises failure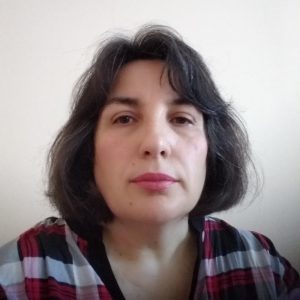 Fundamental academic skills, for sure, play an important role in every adult's professional life. Specialized knowledge in different areas, however, is what turns a well-educated person into a true professional. In the case of entrepreneurship, it is very tightly connected with Business and Economics. Market analysis, niche research strategies, new product development, and management require expert knowledge that has to be learned during one's college years. Different tools used in entrepreneurship have to be explained in a simple but not oversimplified way, according to Professor Tamara Todorova who is part of the Economics Department at AUBG. 
Not least, there's one traditional ingredient of the AUBG formula, that is not traditional for the Bulgarian higher education system.
"One always has to be prepared for failures. They are a normal part of the business cycle and this is what we teach our students, an important part of entrepreneurship is being open to risks," states Tamara Todorova. According to Professor Todorova, the competitive advantage of AUBGers is that they are visionaries who do not fear to fail. 
As the most valuable skills that students learn at AUBG, Professor Todorova classifies managerial skills. Management is a broad category that includes everything from organizing one's time to making financial transactions or managing a team. Management has been studied at AUBG since the university was established in 1991 and this has given the first AUBG alumni a strategic advantage in comparison with the alumni from other universities. "Management concepts were something new in 1991, career success back then depended on using those concepts in one's work life," points out Todorova.
Management, in its essence, teaches students how to adapt to new environments. For entrepreneurs, risk and instability often are a part of their daily routine. Working to develop one's project ideas into a final product sometimes starts during an entrepreneur's college years. Many people love pointing out that some of the most successful entrepreneurs of the 21st century have dropped out of their universities to work on their ideas. However, not that many see what exactly in these universities has made people like Walt Disney or Steve Jobs take the decision to leave. There is a big chance that the lack of flexibility of a university can cause a tremendous rise in its dropout rate. The question is: would the careers of alumni such as Assen Andonov and Avgustina Pasheeva be so successful if they did not have this flexibility?
Student Clubs: the Core of AUBG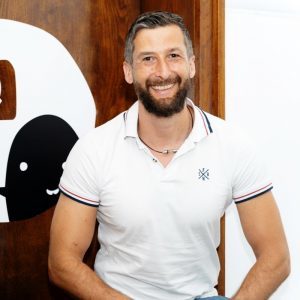 "I believe that the success rate of AUBGers is a result of the fact that students on campus are constantly engaged in organizing events. Students are constantly putting their knowledge into practice. When they get out of university, they already know how to do things and this gives them a huge advantage," states Georgi Malchev who graduated magna cum laude from the EMBA program at the American University in Bulgaria. He is currently a Managing Partner of Xplora, one of the leading integrated digital marketing agencies in Bulgaria. His experience with AUBG is different from this of Andonov and Pasheeva as Malchev decided to pursue an Executive Master of Business Administration degree. He studied in Sofia but this has not stopped him from participating in the extracurricular activities organized in Blagoevgrad. He is currently a mentor at Eleven, the acceleration program initiated by AUBG. His unusual story has given him a different view on how AUBG fosters entrepreneurship. "The on-campus environment at AUBG is unique with all the events organized by the student clubs. The different formats of these events challenge both students who organize them and their peers who participate," explains Malchev. 
Clubs and extracurricular activities are an important part of AUBG. The official position of the administration is that clubs are part of the university because they offer "a different kind of learning". Student clubs are responsible for organizing events and developing projects for the AUBG community. Students in different clubs are usually separated in departments – Logistics, IT, Design, Sponsorship, and have responsibilities in accordance with their belonging. The clubs at AUBG host various events – from a TEDx conference, through sports marathons, musicals, and charity events. The main purpose of the clubs is to teach students to use skills like project management, event planning, and fundraising, and test them out in a safe environment. Entrepreneurship has naturally found its home in several of the clubs at AUBG. In fact, 2 of the three entrepreneurial hubs on campus are not exactly clubs but have rather expanded to become organizations. 
The Hub
Malchev's example is about the annual hackathon organized by The Hub – the IT Entrepreneurship community at AUBG. While The Hub started as a university club, it is now an organization comprising a community of ambitious students interested in software development, engineering, design, and technology. They describe themselves as "like-minded people who like to learn, innovate, and inspire together".  The NGO organizes workshops and lectures on innovation, predictive analytics, animations, and software development with lecturers from companies such as VMware. During their IT week, aimed at students from the university, the organization brings together professionals from various fields like AI, Mobile Development, Software Architecture, Front-end Development, and Smart cities. The team has even created a 3D printer for the Open House day of AUBG. Their biggest event – HACK AUBG is an annual programming marathon open for participants from all over Bulgaria. Participants must form a team and develop and present organized by The Hub in the middle of February. In fact, it is a programming marathon that challenges participants to get together, develop, and present solutions to a given topic. The 2020 edition of the marathon, "HackAUBG – Digital Space", is the first-ever entirely online edition of HackAUBG. Participants will work in teams to develop their ideas within 48 hours with the help and guidance of mentors from leading tech companies. The winners from the competition will receive money prizes ranging from 550 to 150 leva. 
The spring season is when the big events happen at AUBG. There are conferences, hackathons, charity, and sports events. The club environment is very vibrant and energizing. The pandemic has changed the situation a little – AUBG officially switched to online education back in March which made it impossible for clubs to host their biggest events. However, now that AUBGers are back on campus, most of the events planned for Spring 2020 will happen in the next couple of weeks. The Hub will be hosting its online "HACK AUBG" this Friday and Startup@Blagoevgrad's conference is taking place on October 24. 
StartUP@Blagoevgrad
StartUP@Blagoevgrad is another entrepreneurial hub in the American University in Bulgaria. It specializes in the organization of different entrepreneurial events. The focus of these events is to bring together both up-and-coming entrepreneurs and experts in the respective fields, and ambitious students, who want to know how challenging the journey to have a reputable business actually is. The biggest event that StartUP@Blagoevgrad hosts throughout the duration of the academic year is the StartUP Conference. Among the notable speakers at Startup's previous conferences are Omar Al Busaidy (Fulbright Nominee, Entrepreneur, author of the book 'Just Read It'), Justine Toms (Founder, ABC Design & Communication), and Boris Hristov (Founder of 365 Labs). The conference is a one-day-long conference that includes both lectures on entrepreneurship and workshops for the participants. The pandemic has been a gamechanger for Startup this year… but not really. While they had to make their conference online because of the pandemic restrictions, the team is ready to host the most memorable event so far. For the first time, Startup is going to partner with Launchee, and the date is October 24.
According to Velislav Tsenov, the president of the club, working so closely with other team members for these years is what has helped him have a clear vision of how an organization should go, what should be the goals and what challenges it should overcome on a monthly, daily and yearly basis. It takes a lot of challenges, Velislav elaborates. "One of the most valuable things is that you begin feeling comfortable with those challenges, with the entrepreneurial process, with leading. Generally, facing situations and problems that you need to overcome builds character and entrepreneurial."
The two most important qualities that Velislav has developed thanks to Startup are adaptability and perseverance. When the pandemic became a fact, says Velko, the game changed. For Startup, as well as for all the other clubs, this was the difficult part when the different skills club members had acquired stood out.
"In the business world, you do not know what is going to happen tomorrow. You often have to forget the playbook and trust your instincts to figure out how to handle a situation. You have to ask yourself – Which strategy is going to make the shareholders of your business the happiest? And you already have practice, because the club has taught you to ask yourself a similar question – In what way are people for whom you're organizing an event going to be the happiest? And also – What is going to keep the club reputation? This is extremely valuable." (Velislav Tsenov, President of Startup@Blagoevgrad).
Elevate: the Acceleration Program of AUBG
Elevate is one of the new entrepreneurial projects taking place at AUBG. It is a 4-month experience and mentorship-based accelerator program designed to help students start a business. During the program, the participating teams have access to workshops, training, and a mentorship network comprised of experienced entrepreneurs and AUBG alumni. The program is an initiative of AUBG, inspired and built by the venture capital fund Eleven Ventures and led by a team of AUBG students with an entrepreneurial spirit. What usually happens is that each team gets $5000 as capital to start the development of their business idea. More importantly, they get guidance from mentors aiming to help them succeed with the development of their projects. In the end, AUBG takes a 5% share in the company.
When it comes to Elevate, our team was glad to talk to one of the Managing Directors of the project this year – Aleks Mishev. Mishev graduated from AUBG last semester, majoring in Computer Science and Information Systems. Apart from working as a Software Engineer for companies such as Resolute Software, he has been very active in the club ecosystem of AUBG. He is a co-founder and past president of The Hub and head of the IT department of TEDxAUBG – an important role that put him in charge of creating the website for the annual TEDx conference. Mishev has had the opportunity to stay at AUBG for a little more, not to study, but to coordinate Elevate – the acceleration program initiated by the university. Elevate has now grown to involve different stakeholders: Eleven Ventures, the alumni association of AUBG, other investors, and, most importantly – students. The coordination between different stakeholders is organized by a team of AUBG students.
According to Mishev, AUBG is practically the only university in South-East Europe with its own accelerator program. It's a major recruitment tool for the administration. The goal of the team is to position AUBG as the hub for entrepreneurship in SEE. Elevate gives opportunity to students to experiment. "Elevate is a playground where you can put in practice and experiment with your ideas and everything you've learned from the classes, get guidance, receive feedback both from peers and mentors, and see if your business will make it in the real world," says Mishev. A great number of the mentors are AUBG alumni, as well as other industry professionals. The first edition of the program has already had some successes (hyperlink)
Mishev and Stoyan Rahov, the two managing directors of the project this year, are positive that the program will find its unicorn in the next 5 to 10 years: "We follow the well-established model that universities as Stanford, Harvard, and MIT have. The goal is to make AUBG as well as the program self-sustainable. There are many successful businesses that have started out from AUBG in the past years, imagine AUBG having 5% stake in them."
On-campus Events: A Game Taken To the Next Level
While the flexibility of the university has given its students the time to develop their entrepreneurial ideas, AUBG has also put a lot of effort to keep everyone on campus busy (not only with exams) by hosting various events such as guest lectures, workshops, and other activities. A part of the culture of many students is to check the announcements on the doors of their dormitories to see what interesting event he/she might attend. Extra lectures on entrepreneurship, 21st-century management, or talks with specialists from different areas of interest were something regular for a Tuesday night until the pandemic caused the university to restrict big events on campus. While AUBG is currently trying to indulge students in various online events, this year has been a lot different than the ones before.
Last year also marked the beginning of a series of talks with AUBG alumni that was planned to continue for the long run. The Alumni Lecture Series is a program whose goal is to provide undergraduate students with a direct connection to people who can give them valuable information regarding their career development. These talks were planned to provide students with the opportunity to meet AUBG Alumni who are now active professionals as they might be a valuable connection to students after their graduation. The AUBG Alumni Association (AAA) plays an important role in this series as it is co-partnering with the university. The other joint venture of AAA and AUBG is the so-called Alumni Mentoring Program which connects alumni with juniors and seniors for one-on-one discussions that aim to stimulate students to create a professional strategy for their career paths.
"The AUBG Alumni Mentoring Program is designed to connect alumni mentors with current students in support of their professional development through guidance and assistance. The program allows the students to interact with industry professionals, improve goal-setting skills and career readiness skills such as resume building and motivational letters, preparation for graduate school, to gain career insight, and to provide assistance with internships and/or work. The pilot program started in mid-July and will run till the end of September. We have 12 international students from 4 countries and 10 mentors. " (Avgustina Pasheeva)
Georgi Malchev is one of the alumni with a special story from the mentoring program as it gave him the opportunity to communicate closely with one of the most active students on-campus: "I coached this amazing person who was so active – already working, participating in several clubs (and, apparently, a president of one of them), grabbing the opportunities as they come. After this interaction, I realized what the true AUBG spirit was."
When it comes to entrepreneurship, students who would like to develop their ideas often realize how hard it is to find connections to field experts and investors without which the fulfillment of a project might be close to impossible. That is why the mentoring program might as well be a valuable experience for undergraduate AUBGers.
AUBG <3 New Projects & European Universities
"From my standpoint, there are a few strategic priorities such as having a startup visa, legislation changes – vesting, stock options, etc., tax incentives, investments in R&D, support of educational programs like Teenovator, TV and news media coverage of the successful and inspirational examples on a national level. In terms of AUBG, there are already multiple initiatives that are in place such as Startup@Blagoevgrad, Elevate, the entrepreneurship minor to name a few. One initiative I would like to see in the near future is a close collaboration between AUBG and the European universities offering entrepreneurship programs such as INSEAD."(Avgustina Pasheeva)
According to President Evans, the university is just starting to work with the EU as an institution that might broaden the perspectives for future entrepreneurs. Americans might be used to getting things done quickly… but this is not the case with EU funds. So far, AUBG has submitted the first-stage application for a funding procedure, but if it gets approved, it will have to submit another one. Priorities of AUBG at this point are to become more involved in the local entrepreneurial ecosystem and to attract investors that would help the university to become an entrepreneurial hub for the region and support the Bulgarian entrepreneurial ecosystem. , "We would like to initiate an international collaboration between Balkan entrepreneurs and create innovation quarters at the university," President Evans summarizes in connection to AUBG's goals. The location of AUBG, Blagoevgrad, is a favorable factor for the university as it is both close to Sofia (yet not close enough to create competition) and Thessaloniki. It is early to forecast whether AUBG is going to fulfill its ambitious goal. Yet, its continuous efforts to remain among the top choices of students interested in entrepreneurship will likely result in even more opportunities for the undergraduates to take.