Austrian Business Agency: The Gateway for Bulgarian Companies to Western Europe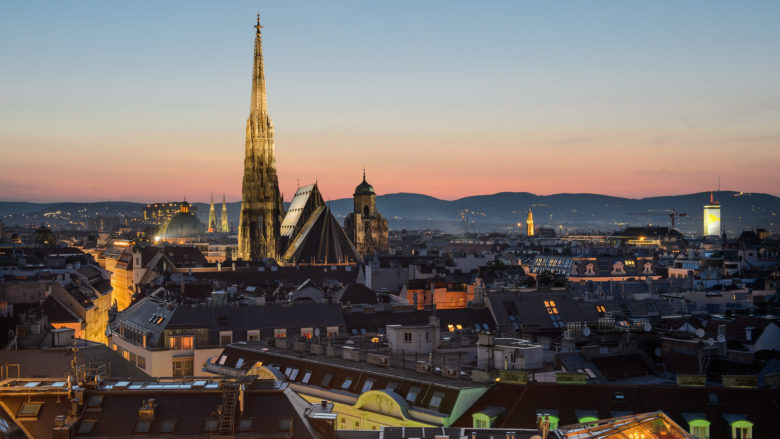 In recent years, Central and Eastern Europe have become home to a large number of innovative startups, scale-ups and companies that offer a wide variety of ingenious products, services and business models. Many of them are more than ready to go international – to go west and expand all over Europe. However, they need a starting point for that – and what better starting point than Austria? Several young companies have begun their internationalization in this hub between CEE and Western Europe.
ABA Supports Promising Companies from CEE
The numbers show how close especially Bulgaria is to Austria in terms of companies and investments. According to Austria's central bank, Austrian investors have put a whopping 2.735 Billion Euros into Bulgarian companies in the year 2021 alone. Also, 177 companies have been founded in Austria with shareholders from Bulgaria. 
Establishing a business in Austria as a promising company from Bulgaria is easy – thanks to the support by the Austrian Business Agency (ABA). With its three arms – INVEST in AUSTRIA, WORK in AUSTRIA and FILM in AUSTRIA – this economic development body advises and supports international companies, skilled workers and film productions at no cost. It helps out with any business or research issues and also assists with regard to work or film locations.
Red Carpet Event in Sofia in October
Now, Austrian Business Agency organizes a red carpet event for Bulgarian startups, scale-ups, corporates that are expanding West. On October 10th, they will be able to see the advantages and opportunities that the business and startup location is offering. Among these advantages are a high quality of life, low cost of living, good salaries and a booming startup and IT sector. Localized in the heart of western Europe, Austria is an important gateway to the entire region and especially to the german speaking area. Organized in cooperation with the Austrian embassy, the event will give participants an opportunity to learn about the Austrian ecosystem and the services of ABA.
Especially investors have an important chance to learn about the services of the Austrian Business Agency. They will gain valuable information about why Austria is the ideal country to invest in, as well as how the ABA staff will provide to them professional support at every step of the process. The employees of ABA speak 15 different languages, which is indispensable in helping potential investors from all over the world. They provide key information about diverse topics such as Austria as a business location, labour laws and tax, funding and financing possibilities as well as organising contacts and networking.
The red carpet event targets Bulgarian companies that show great potential for international expansion. Especially IT- and tech firms will find valuable information there. The event will be held in english. Participants will have all their questions answered regarding the business and startup location Austria by Austrian experts. Also, they will be able to network with existing Bulgarian investors and entrepreneurs who have already established a business in Austria as well as learn from the practitioners. Interested parties can contact Birgit Reiter-Braunwieser, director for CEE at ABA. The contact information can be found here. Invites will be sent out starting September 19th. 
JAMBA: Best Practice for Expansion to Austria
Among the startups from the CEE region that decided to set up shop in Austria are JAMBA and 7Security, two very different companies that nevertheless found great success in their expansion to Austria.
JAMBA from Bulgaria supports people with different types of disabilities and health restrictions to attain key competencies, soft and professional skills in the Information and Communication Technology and Artificial Intelligence sector. Its goal is to act as a bridge between people with disabilities and employers, supporting professional development and job placement. With the help of the ABA, this startup has established a strong presence in Vienna.
"I knew from friends beforehand that the city is very cosmopolitan, offers a lot of opportunities and therefore the entrepreneurial scene is developing very fast and there are many different support programs that make the new start easier. During the first eight months, I had the opportunity to get to know the local entrepreneurial and social entrepreneurial ecosystem and to meet a lot of people", says Iva Tsolova, the founder of JAMBA.
Early on in the development of the project JAMBA came into contact with the Austrian Business Agency. "They helped us with a lot of guidance and ideas, from the right approach to the Austrian market to how to find potential partners, clients and also potentially primary funding opportunities that would help the project start in Austria", states Tsolova. After that, JAMBA applied for and received support from the Austrian Research Promotion Agency (Österreichische Forschungsförderungsgesellschaft FFG).
How 7Security from Sofia
 

Started a Business in Vienna

An even greater commitment to Austria was made by 7Security. The young company offers a variety of security certifications to merchants and payment service providers in Europe and CEE. Despite its founder Pavel Kaminsky hailing from Bulgaria and the startup still having operations in Sofia, Kaminsky chose to start 7Security in Vienna.

"Austria was an easy choice – the location is perfect, allowing us easy travelling to all European countries. Another reason to choose Austria was of course the wide usage of English, and I found the system here is very friendly towards new businesses. The quality of life in Austria is wonderful, especially for families. Ever since the first time I visited Austria, I was impressed by the clean air and the many green spaces in Vienna", explains Pavel Kaminsky.

The ABA did not merely support 7Security during the start in Austria. According to Kaminsky, the agency was actually one of the main reasons for the choice of Austria as a preferred country for the expansion. "Their various online events helped us gain more information and influenced our final decision", says the founder.