going public
Biodit Has Received a Stock Exchange Voucher and Prepares for IPO Within Weeks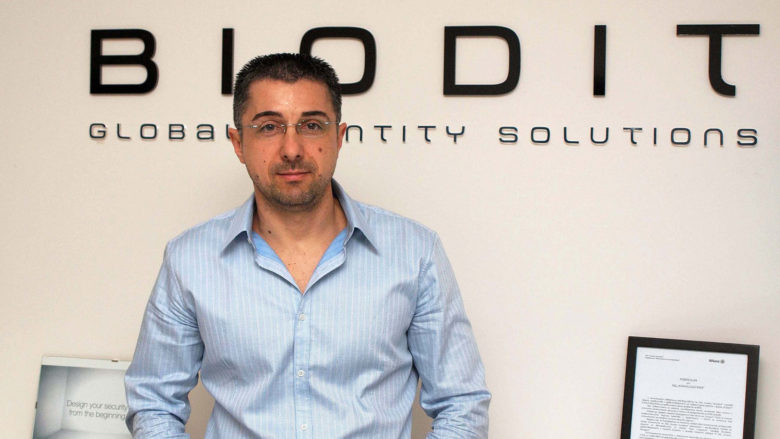 Biodit, the biometry access control company, that will be the first startup to ever raise funding on the Bulgarian Stock Exchange, is now on the final stretch. Yesterday the company received its voucher of €25K which will cover its costs for listing. If everything goes as planned, the company will launch its initial public offering in May and hopes to raise a bit over €1M to continue its market expansion in Europe.
Earlier this year, Biodit said it's going to offer 2.2M on the stock exchange in Sofia. Currently, the company has a registered capital of €6.3M, divided into the same number of shares, with a nominal price per piece of €0.5.
Initially, the IPO was scheduled at the end of 2018. In September the startup even closed a pre-IPO round of €250K, led by local fund Impetus Capital. Besides Impetus and their €200K commitment, the company has another major investor – NEVEQ with €1.5 million and a share of 25%.
A local rising star with international vision
Biodit's product portfolio includes vehicle protection solutions, doors with biometric locks and more complex systems that allow access management and monitoring in production, hospitality and healthcare. The system allows the starting of the engine, only when the sensor detects an authorized fingerprint. The biometric fingerprint record is hexadecimal code that cannot be reproduced in any other order or copied, Sofroniev explained in an earlier conversation.
The company develops its own fingerprint capturing devices and a software product for their operation. In the segment of car security, the Bulgarian startup has already partnered with the major local insurance companies such as Armeec, Uniqa, Generali and Allianz.
Even though the majority of Biodit's clients are now in Bulgaria, the company is planning expansion to Spain, UK and Scandinavia. Indeed, the startup already has its first clients in Spain and the focus on the southern market is on hospitality. The first client there is NH Hotel Group that uses the company's products to monitor personnel and guests' behaviour within the hotel as well as optimize electricity costs.
Techs IPOing in Bulgaria
The Bulgarian stock exchange is still not perceived as the place to raise funds as a high growth tech company. So far there have been only two IPOs of technology companies on the Bulgarian bourse – Sirma Group Holding and Allterco.
The voucher scheme aims to stimulate this process. It was launched in July and was developed in a partnership between the BSB, Ministry of Economics and representatives of the local startup ecosystem. The vouchers cover the prospectus and the listing of the company. An IPO in this context would be considered successful if the company would raise at least €250K, representatives of BSB explained. High tech and digital companies are one key focus of the introduced scheme and Bulgarian biometry company Biodit is the first startup to take benefit of it.
Read also:
+ To be or not to be public: Reasons for IPO instead of VC
++ Pre IPO Investors: Startups Considering an IPO in Bulgaria Should Rely on Sleeping Households' Savings