Austria
Bitmovin: Carinthian video streaming startup scores $30 million from investors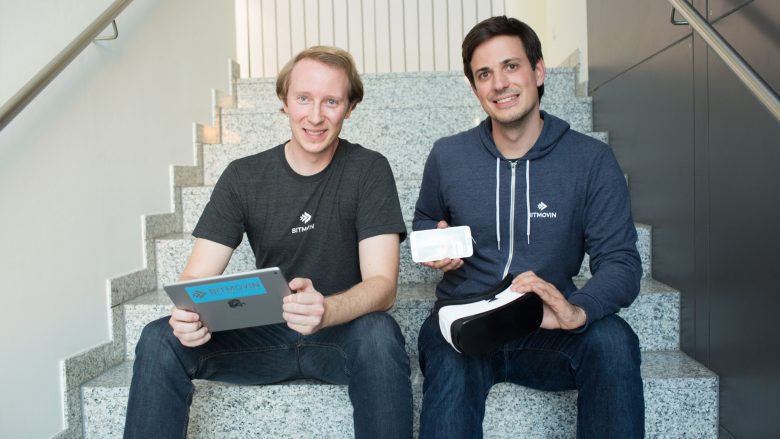 It's one of the largest financing rounds ever completed by a start-up company founded in Austria. Founded in Carinthia in 2013 by Stefan Lederer, Christopher Müller and Christian Timmerer, Bitmovin has developed into a globally recognized player in the video streaming market over the years. With its series B round, the company has now opened offices in San Francisco (HQ), the Netherlands, Austria (Klagenfurt and Vienna), Hong Kong, Sao Paulo, New York, Seattle and Chicago using the whopping $30 million (€24.4 million) it got from investors.
>> Here is the German version of the article
The main investor of the financing round is Highland Europe (owners of WeTransfer, Wooga and Outfittery). The existing investors Atomico, Constantia New Business, Dawn Capital and Y Combinator are also involved. "Since the switch to streaming is reaching the turning where its becoming the dominant format for people's consumption of sports, news, films and theatre, Bitmovin addresses unprecedented market potential," says Fergal Mullen, partner at lead investor Highland Europe. "Today, video is of significant importance for all social media platforms as well as for many other Internet companies and increasingly also for classical companies and educational institutions".
"An IPO is our main goal"
Even though Bitmovin's Austrian GmbH is already a wholly owned subsidiary of bitmovin Inc., based in the US state of Delaware, the company still sees itself as an Austrian start-up. "Many people think that we are no longer a startup, but in reality we are still at the beginning of the journey," CEO and co-founder Stefan Lederer said in an interview with Trending Topics. "Most of the company's 65 employees and its DNA are still in Austria." Lederer is currently on the road at a trade fair in Las Vegas. The goal continues to be making the product appealing to new customers.
"The rating is pretty cool, but we decided not to make it public," Lederer continued. A sale to another company is out of the question for his team. "An IPO is our main goal, we are not looking for an exit," says Bitmovin's CEO. "We dream of ringing the stock exchange bell in New York one day." The new financing round came about in recent months after discussions with many VCs in the United States and Europe. The early-stage venture capital fund Speedinvest from Vienna – which is still on board – brought Lederer into contact with the new lead investor Highland.
Success factor Y Combinator
"Highland was by far the best partner for the round," says Lederer, since the VC supported not only with money, but also in the operational business – specifically in the areas of sales, hiring and finance. The fresh capital is now to be invested primarily in further expanding of the team; the number of employees is planned to increase to 110 by the end of the year. In 2017, Bitmovin's sales increased by a factor of 3.5, compared to 2016. "When you get so many new customers, you have to keep customer support at its best," says Lederer. "And that calls for good support people as well as new developers.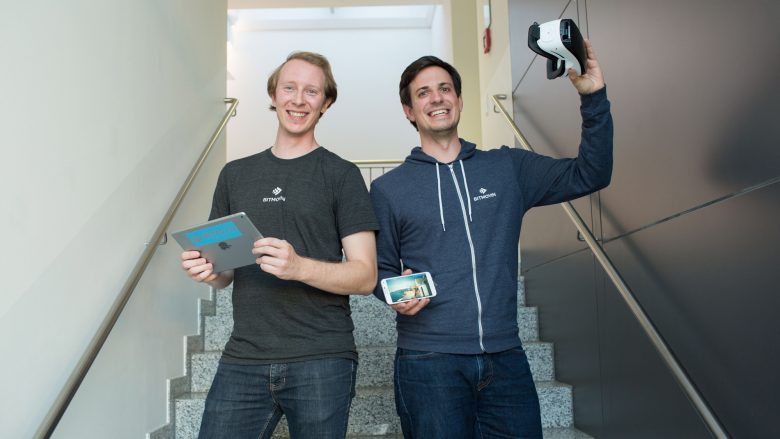 Y Combinator will also remain a factor for Bitmovin's success. The famous startup accelerator, which took on Bitmovin in 2016 as one of very few Austrian startups, has included Lederer's company in the new Growth Stage Program – a designated program for founders who have already completed a Series A funding round. The new program will be launched in 2016. One of its affects will be that the Bitmovin founders could get pointers from the founders of Box and Stripe over dinner.
Twitter and Red Bull stream with Bitmovin
Bitmovin has garnered international success with its streaming software. Customers include the New York Times, Twitter and its live video app Periscope, Sling, the Red Bull Media House and ProSieben, which achieve better quality and higher transmission speeds for online videos thanks to the Bitmovin solution. Products include an HTML5 video player that can also play virtual reality content and 360-degree videos. Bitmovin customers pay for using the fast video player depending on the number of views. This means that the startup now generates sales in the high single-digit millions. Bitmovin currently has 65 employees.
Bitmovin is also a member of the Alliance for Open Media, which aims to develop new formats, codecs and technologies in the fields of video, audio, image and streaming and to establish them as standards on the Internet. "More efficient technologies and streaming methods are needed to bring videos to the end user in the future," says Lederer. Bitmovin technology should make it possible to reduce the required bandwidth of video streams by up to 70% while maintaining the same quality.  It should give emerging Netflix competitors (e.g. iFlix from Southeast Asia) the chance to quickly and easily offer good video to the streaming market.
44 million dollars of venture capital already
The Carinthians took part in the renowned Y-Combinator program in the US in 2015 and moved their headquarters to San Francisco. In 2016, Bitmovin raised $10.3 million in an investment round. A total of 44 million dollars in capital have been invested into the startup. Shareholders include Atomico, Y Combinator and Speedinvest.
Bitmovin was founded in 2013 by Lederer, Timmerer and Müller, who studied at the Alpen-Adria-Universität, in Klagenfurt. During their studies they contributed to the standardization of MPEG-DASH, a standard for video streaming. MPEG-DASH is used by Netflix and YouTube, which in turn are responsible for about 50% of the data transfer volume in the USA.
One of the largest financing rounds
This new financing round has shown – as did the Series A and their participation in Y-Combinator in 2016 – that Bitmovin has proven to be one of the most relevant tech companies coming out of Austria.
Here is a list of the largest investment rounds in the Austrian start-up and (bio-) tech landscape in the past three years:
Unternehmen
Betrag
Investoren
Jahr

Tricentis

(Software)

154 Mio. Euro

Insight Venture Partners

2017

Hookipa

(BioTech)

50 Mio. Euro

HBM Partners, Hillhouse Capital, Sirona Capital, Gilead

2017

Miracor

(BioTech)

25 Mio. Euro

Ming Capital, SFPI, SRIW, Meusinvest, Earlybird Venture Capital, Delta Partners, SHS, Biomed Invest, Peppermint Venture Partners

2017

Bitmovin

(Video)

24,4 Mio. Euro

Highland Europe, Atomico, Constantia New Business, Dawn Capital, YCombinator

2018

Usound

(Hardware)

12 Mio. Euro

eQventure, Hermann Hauser

2017

Themis Bioscience

10 Mio. Euro

GHIF, aws Gründerfonds, Wellington Partners, Omnes Capital, Ventech

2017

Bitmovin

(Video)

9,2 Mio. Euro

Atomico, Chris Kaiser, Edward Cozel, David Helgason, Dawn Capital, Speedinvest, Constantia New Business

2016

Tourradar

(Travel)

9 Mio. Euro

Endeit Capital, Cherry Ventures, Hoxton Ventures, aws Gründerfonds, Speedinvest

2017

Miracor

(BioTech)

7 Mio. Euro

Peppermint, Earlybird, Biomed Invest, AWS, Delta Partners SHS

2016

Usound

(Hardware)

6 Mio. Euro

eQventure

2016

Tourradar

(Travel)

5,3 Mio. Euro

Cherry Ventures, Hoxton Ventures

2016

Smartbow

(AgTech)

5 Mio. Euro

Zoetis

2017

mySugr

(Health)

4,2 Mio. Euro

iSeed, Roche, XL Health

2015

Hitbox

(Gaming)

3,7 Mio. Euro

Speedinvest, Wargaming, North Base Media

2015

Nuki

(Smart Home)

2,2 Mio. Euro

Up To Eleven

2016
Sources: StartupReport.at, Trending Topics