#inspiration #womenpower
Box To Remember: How We Turned Our Social Venture Profitable In Three Months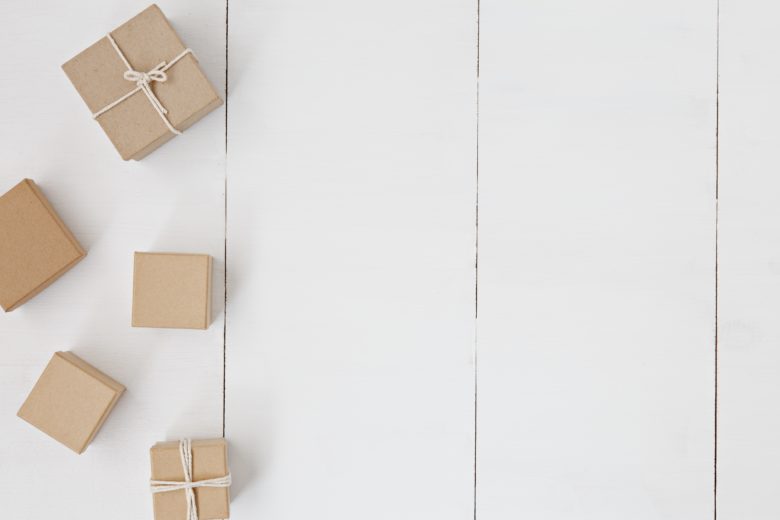 "Social entrepreneurship is a sustainable business model with a cause that has a long term impact. That's what we follow as a rule," tells us Diana Aladzhova. Aladjova is an investment manager at Empower Capital by day. After work, she takes her daughter to the park, and together with her twin sister Polina Berg, a lawyer, by the way, they start brainstorming ideas on new surprise gift boxes. And what started as their hobby throughout the maternity leave, turned into an online business, that eight months later has nine corporate clients, employs 10 disabled people, and … it was profitable from the third month on.
From hobby to a mission
"My sister and I always loved preparing special handcrafted presents for our friends and relatives," Aladzhova starts her story. During their maternity leave, they had some more headspace to brainstorm on ideas and so Box To Remember came to life. A Box to Remember is an online store for handcrafted gifts and gift boxes for different occasions like newborn, bachelors or bachelorette parties, wedding, graduation. Recently, they've introduced also gifts tailored for certain professions and also foreigners. Aladzhova and Berg already have 11 boxes and 50 products on their portfolio.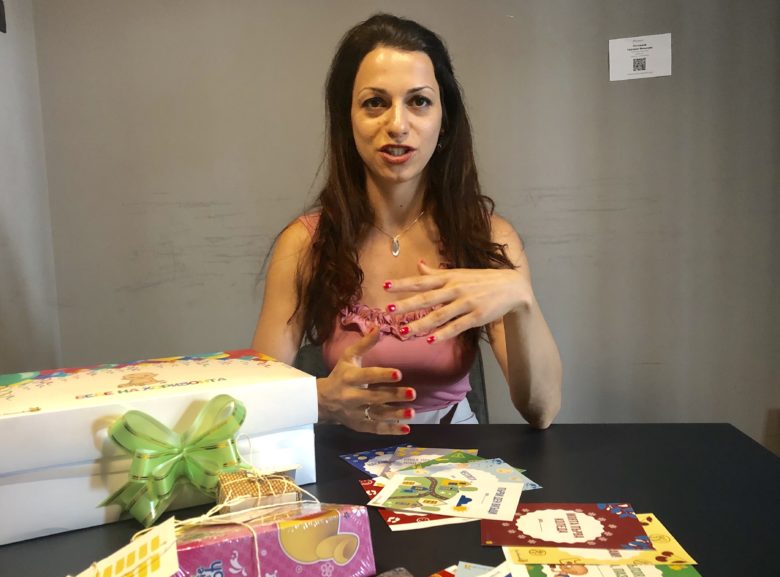 "All the ideas come in our brainstorming sessions during afternoon walks with the kids, when we get really creative. In the boxes, one can find different items. Some of them are our own craft, funny and thoughtful cards for important moments, some are items we purchase from our suppliers," Aladzhova explains. 
Even before their website was officially launched last October, they already had 50 orders from their circle of contacts. And this is how they knew there will be a demand for such a product. When they launched, orders started coming in. By December their business had not only returned their investment of €5K, with close to none investment in marketing (Aladzhova admits they are not good at that part) but was profitable and allowed them to employ people. And so they did.
Being a social entrepreneur
Aladzhova and Berg did the first 70 boxes on their own. Yet, both of them had careers they like and Box To Remember was rather something they wanted to enjoy in their spare time. So they made sure most of the processes are well planned – there were a financial projection and business plan, deals with all suppliers for the next six months etc. And the time to find the right people for the job came.  And they decided to employ disabled people.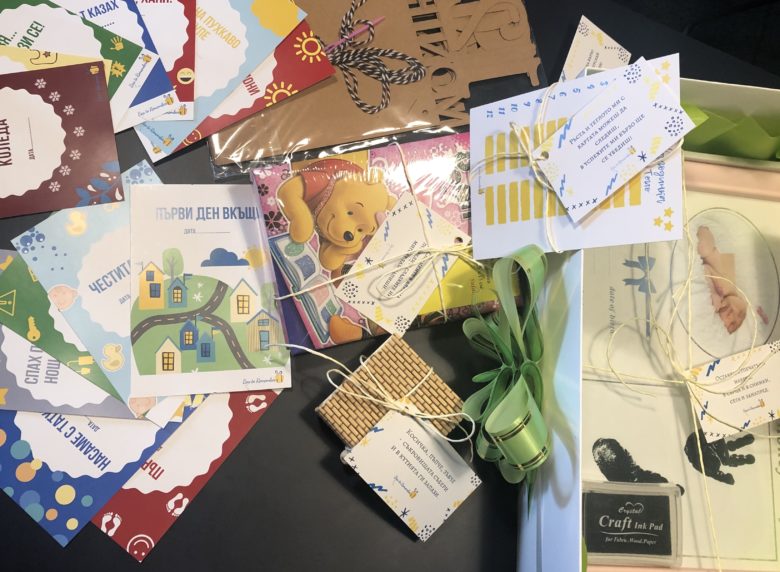 Both of them have been involved in different social activities – Aladzhova is chair of the non-governmental organization United Ideas for Bulgaria, and Berg is deputy chair of another NGO called Pravata.mi. They partnered with other NGOs that work with people with diverse disabilities like Jamba, Zaslushai se and Moga, and sent out a job posting. In no time they got 30 applications and after the interviews, they hired as freelancers seven people with hearing impairments and soon after this another three with physical disabilities. They meet for workshops every month and spend the day putting together the boxes that Aladzhova has estimated they need in stock based on the set projection. "I wouldn't have expected such a commitment I observe from those people," she says. Aladzhova and Berg work with premium materials, which lowers their margin with 20% compared to the standard in the souvenir and gift industry. Yet, it doesn't bother them. A Box To Remember still generates a small profit. 
Since the beginning, they've had 650 individual clients, and nine corporate clients such as Experian, Fourth and VMware, and they didn't need to convince them long, Aladhzova says. Some of the clients come through their digital channels, some through word of mouth, and some through physical stores and events. 
Currently, the co-founders are reinvesting everything they've earned into the venture, and hope that soon they'll be also able to hire a person who'll take over all the daily operational tasks, as they don't really want to abandon their careers. "But it's fulfilling to know that you've created something self-sustainable that has an impact," Aladzhova says.
Read also:
+++Vratsa's New Coworking: Crowdfunding To Grow Digital Business Opportunities In The Poorest Region of Bulgaria+++
+++Social Entrepreneurship Is Not Equal To NGO's Work. Here Are Four Convincing Stories+++