Expansion
Why Does a Company That Makes Profit out of EU Regulations Expand in Asia?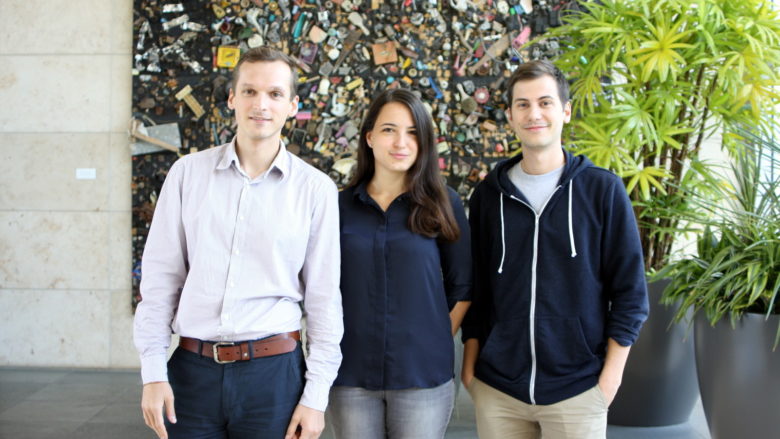 Ever since the EU 261 regulation that gives passengers the right to claim compensations for delayed and cancelled flights, came around, a lot of young companies willing to assist citizens in the claim process appeared.  AirHelp, FlightRight, EUclaim and ClaimCompass are among the best known players.
While most of those companies are focused on the Western European and partly U.S. market, the Bulgarian startup ClaimCompass decided to explore the Asian market and be the first company to launch services in Mandarin. The company has announced partnership with Taiwanese airConcur Inc. and launched a joint project under AirConcur to expand its markets.
"The European market is still not penetrated and 85% of the passengers are not aware of the rights that EU 261 gives them. There're several players on this markt though, so we decided to be the first to experiment with the growing number of Asian passengers flying to or departaring from EU countries", Tatyana Mitkova, co-founder of ClaimCompass explained toTrending Topics. According to the European Travel Commission in 2017 over 12 million tourists from China only have visited Europe.
The CEE claim company
ClaimCompass was founded in 2015 by Tatyana Mitkova, Alexander Sumin and Velizar Shulev with the idea to help more people in more languages to require their compensations. They were not the first team to make business out of the EU 261 regulation that gives passenger the right of compensation between 200€ and 600€ when airlines deny boarding or delay flights. However, there was space for new players as the estimated amount air transport companies owe their passengers as compensation every year reaches €8 billion.
ClaimCompass started their business offering help in different languages to countries not covered by the competitors like for instance Bulgaria, Romania, Greece, Turkey and Russia. In 2017 the startup got accepted in the four months program of U.S accelerator 500 startups, during which the team started paying more attention to data and soon realized they need to change the strategy. "We saw that one fourth of the air passengers are in UK, followed by Germany and France and we changed the strategy", Mitkova told Trending Topics. So they switched focus on Western Europe as well and have recently launched an affiliate program that will allow travel agencies to embed the functionalities of the ClaimCompass platform on their sites and receive referral fees from successful cases.  In the first month over 50 webpages have integrated the service.
Growing smart
"This new strategy would allow us to grow our customers base", Mitkova said. Since the beginning of 2018 Claimcompass has experienced a significant rise of incoming claims and also successful cases. The startup gets 25% of each compensation received through its platform. In August the team of 23 processed nine thousand new claims and in the first half the company already has gained  €215K of revenues which is a growth of 226% compared to the same period of 2017. "The average compensation rate we manage to obtain is €365 now", Mitkova explained.
The company is not profitable yet as most of the income is reinvested in further development. So far ClaimCompass has a total amount of$475K investments in form of convertable notes from 500startups and U.S. funds Social Capital and Hustle Fund.
"We are at the point now where we invest more in the platform and try to automate a lot of processes to be able to scale and be competitive on the market", Mitkova said.