Corporate Innovation
Bulgarian-Dutch Data Science Company Receives €80K from the European Data Incubator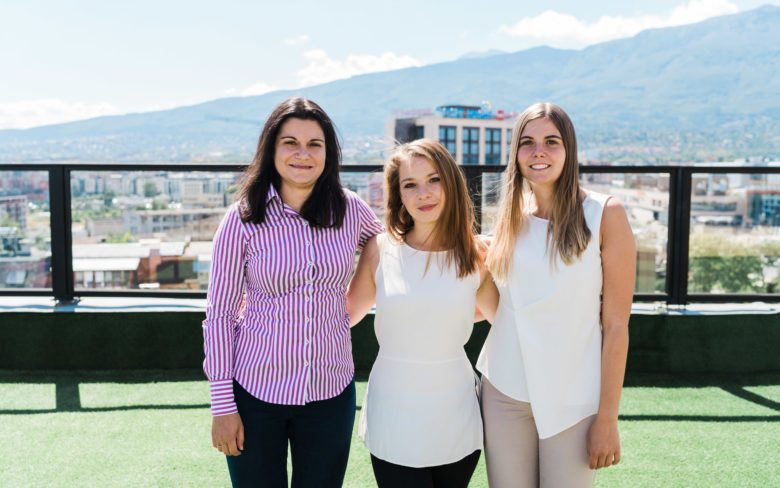 The Amplify Analytix women-led team has been selected as one of the 18 teams to participate in the second stage of the European Data Incubator, following the 2020 edition of EDI's Datathon. The program aims to encourage sustainable business incubation around Big Data tools while providing companies technical and business skills. Amplify Analytix, which focuses on sales and marketing analytics for B2B and B2C sectors, has received €80K equity-free funding for product development and will be collaborating with EDI and partners during the next "Experiment" phase of the incubation program. The company was founded in 2017 and Sofia is one of its three main locations.
The EDI Programme in a Nutshell
The European Data Incubator (EDI) is an Innovation Action project co-funded by the European Union. The incubator has a €5 Million fund, which is used for funding startups and SMEs as they develop a product to solve a real-life challenge set by a major European corporate. Each edition of the 8-month long incubation program consists of three stages: "Explore", "Experiment", "Evolve". According to data from EDI, over 490 companies expressed interest in participating in the incubator this year, and 208 submitted applications. After an evaluation process, 36 companies were chosen to participate in the "Explore" phase of the project, which took place in October. 
The final event from this phase, which narrowed the number of companies to 18, was the EDI Datathon that happened on October 19 and 20. During the event, a couple of members of each team worked on their challenge while competing in a business pitch in front of a jury. The tech jury analyzed all candidates and evaluated them according to pre-defined criteria divided into three pillars: Technical Evaluation, Business Evaluation, and Team Evaluation. Aspects such as the degree of innovation of the technical solution, the presentation skills and style, and the team experience in building business/startups were crucial for the participants. The projects with a "major market potential", among which is Amplify Analytix, were classified for the "Experiment" phase where they will be developing their projects into actual products.
The Future of Digital Marketing?
The challenge on which Amplify Analytix will be working was set by JOT Internet Media.
The company will be trying to increase the relevance of keyword ads that are being served to customers.
"Paid-per-click (PPC) advertising is becoming more and more expensive, as the number of businesses that bid on highly competitive keywords rises. Our solution is intended to help digital marketing managers get better results by serving more relevant ads to web visitors, which in turn will lead to higher PPC performance in terms of clicks and click-through rates," comments Kalina Todorova, one of the members of Amplify Analytix team. 
Amplify Analytix' solution works on the basis of an innovative algorithm called Multi-armed contextual bandits. As noted by Kalina, the bandits algorithm is particularly well-suited for optimizing outcomes in uncertain, dynamic environments such as digital marketing. Bandits continuously learn and self-optimize based on their context. This can be crucial for a sphere where various conditions influence keyword relevance and bidding mechanisms. "Bandits are a type of reinforced learning model with a lot of potentials – Microsoft and Google are currently both investing research and development budgets in this field and offer bandit training services in their cloud platforms. So far, bandits haven't been widely applied to the area of digital marketing, which is where the novelty of our approach shines," adds Kalina.
On a functional level, campaign managers will be able to access data on the bandits' performance and suggested keyword optimizations via a front-end dashboard tool. Meanwhile, the algorithm will be automatically optimizing the budget allocations and the bidding in the back-end.
Women in tech
Amplify Analytix's #WomenInTech team consists of 4 female Tech specialists (Laura Murphy, Ayse Elvan Aydemir, Plamena Petrova, and Kalina Todorova). "We are an all-female team and we were told many times how amazing this is," says Xenia Cotlearova, Marketing Manager at Amplify Analytix. The team will now be working to develop their minimum viable product. Apart from the €80K equity-free funding, the team will receive mentoring, as well as access to a free cloud environment, and will have the chance to participate in various business-oriented workshops organized by the EDI. 
According to Cotlearova, the fact that Amplify Analytix already has existing clients is a comparative advantage of the company. The "Experiment" phase of the program starts next week and, if they successfully complete it, the #WomenInTech team of Amplify Analytix will get the chance to start building partnerships and attracting real investment opportunities in the final, "Evolve" stage.